Joanne Goodchild is a trade mark attorney and senior associate with over 20 years' experience in IP. In September this year she joined our Manchester office. She tells us about IP, Premier League football, and how watching LA Law inspired her to go into the legal profession.
How did you become a trade mark attorney?
When I was growing up I loved legal drama shows like LA Law and always wanted to be either a lawyer or a journalist. I didn't know anyone who worked in the legal profession and no one in my family had been to university but I was determined and gained a place to study for a law degree, supporting myself through my course by juggling various jobs.
After graduation I thought that being a solicitor was the only route into a legal career and took the traditional route of the Legal Practice Course. When I sat the IP module, I was blown away by how interesting it was. My IP lecturer explained to me that I could train to become a trade mark attorney so I changed direction slightly and wrote speculative letters to IP firms, securing my first job in IP as a trainee with WP Thompson & Co.
Can you tell us the most interesting IP project you have advised on?
I have worked with many high profile clients, including the TV company responsible for a rather famous British reality TV show and the estate of an iconic 1950's American singer. One of the most interesting in terms of the variety of work and strategic development was a Premier League football club. The brand protection work was fascinating, from securing trade mark protection around the world to battling counterfeiters trying to cash in on the success of the team. I was fortunate to work on the protection of a newly designed crest not long after joining the firm and saw the relationship between brand, commerce and public relations as the world renowned name updated its branding for a new generation of football fans.
What has been your biggest career challenge so far?
I was working whenever I could to support myself through university in a range of jobs, from a stint in a local minimarket/video rental shop to working in an accounts department of a waste oil refinery – it wasn't easy to fit it all in. Being on a very tight budget I had little in the way of a social life but I kept at it as I believed it was a sacrifice worth making.
Adjusting to new technologies has also been a challenge. When I started my career in 1997, the office had just one computer and everything was printed out. Over the years, the advancements in technology and the shift to paperless, online working has of course brought many advantages. For me, each new development has meant adapting my working practices. The most recent challenge has been home working and knowing when to switch off!
Which person within the legal profession inspires you most?
One of the partners at my first firm, WP Thompson, taught me so much. His name is Andrew Beeston. He was well respected in the profession, great with clients, and took a genuine interest in their business. He was also an excellent trainer – I still find myself quoting things he said to me.
If you weren't a lawyer, what would you choose as an alternate career?
I would have liked to have been a journalist as I enjoy researching and investigating and appreciate the power of persuasion in the written word. These are skills I find useful in my work now.
What made you choose Mewburn Ellis and what are you looking forward to in your new role?
I was taking some time out, looking after my three young children and had revived my interest in pursuing the solicitor qualification that I started so long ago. Although I have no professional need to qualify as a solicitor, I just wanted to finish what I'd started.
I wasn't in any rush to jump back into work as my life was busy enough but when the opportunity at Mewburn Ellis came up, it was too good to be true – the firm has such a sterling reputation, has well-known business leaders in charge and is very active in important sector issues like diversity.
Now I'm back working I realise I've really missed using my experience and skills so it's great to be back in a trade mark attorney role again.
What do you like to do away from your job to relax or have fun?
I'm a qualified scuba diver but with three young children there isn't so much time for diving any more. I'm more likely to be found on long family walks with the dog or meeting up with friends and family.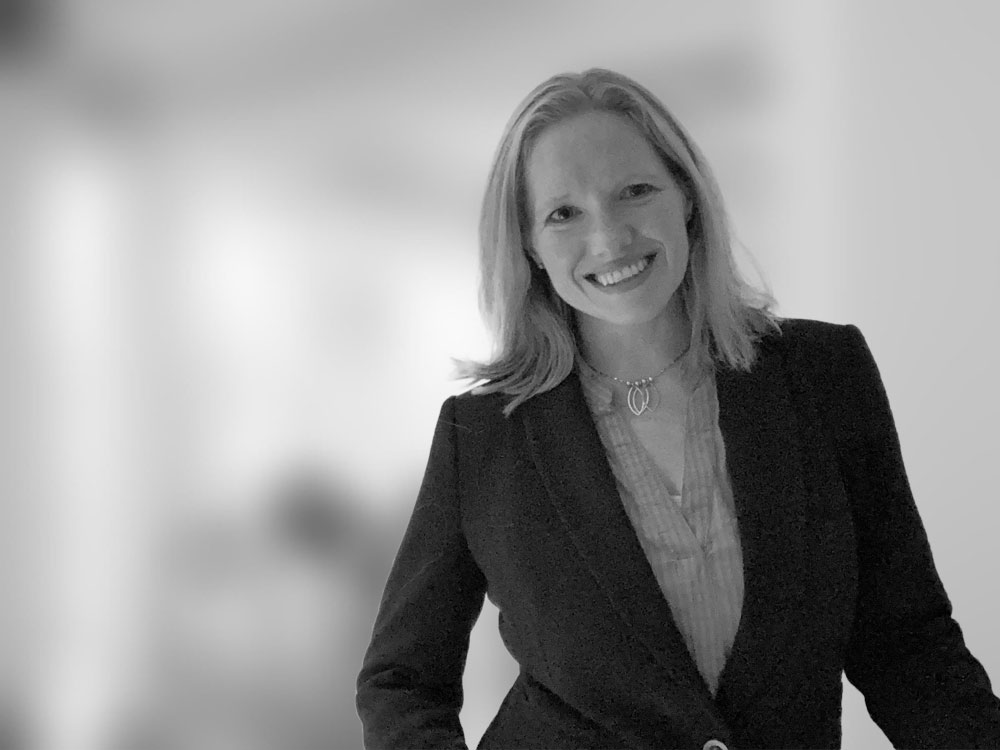 Joanne is a member of our trade marks team. From advising on new brand names prior to launch to tackling counterfeit products, overcoming obstacles to registration and defending against attack she has come into contact with a broad range of IP issues, both contentious and non-contentious. Joanne joined the trade mark profession in 1997, qualifying as a trade mark attorney in 2002. In addition to a Law degree and a Postgraduate Diploma in Legal Practice from the University of Huddersfield she holds an IP Litigation Certificate. She joined Mewburn Ellis LLP in 2021 and qualified as a solicitor in 2022.
Sign up to our newsletter: Forward - news, insights and features
Contact Us
We have an easily-accessible office in central London, as well as a number of regional offices throughout the UK and an office in Munich, Germany. We'd love to hear from you, so please get in touch.