Partner Robert Watson recently participated in a Corporate LiveWire virtual round table where experts discussed topics such as intellectual property implications regarding COVID-19, IP considerations during M&A transactions, the role of IP in the automation and technology industries, challenges for the protection of human rights with regards to access to medicines, and the impact of Brexit.
Below are the key questions from the virtual roundtable and Robert's answers for each.
1. Have There Been Any Recent Regulatory Changes?
Brexit has brought changes, mainly to the trade mark and design systems in the UK, although there has been a change to the rules for address for service at the UKIPO as well.

Separate trade mark and design registrations for the UK and EU are now needed – direct applications need to be filed with a UK address for service, which also applies to UK patents and SPCs (Supplementary Protection Certificates), and therefore working with a registered UK patent or trade mark attorney for all dealings with the UKIPO is strongly recommended.

For now, the law and practice for both the UK trade mark and design systems will broadly follow that of the EUIPO, although there are already some practical differences that should be taken into account (such as a different limit on the number of representations per design in a design application).
2. Are There Any Compliance Issues Or Potential Pitfalls That Firms Need To Be Cautious About?
With the UK leaving the EU, a limited nine-month period for the re-filing of pending EU Trade Mark and Registered Design applications was introduced. Therefore, these pending rights would need to be re-filed by 30 September 2021 to keep the original EU filing date.

Although retention of the EU filing date for Trade Marks may not be crucial, it is likely to be especially important for Registered Designs, which have to meet a novelty requirement pegged to their EU filing date (or priority date, if claimed). Registered Community Designs which were granted but had their publication deferred are counted as pending designs, so will need re-filing if UK protection is required. Care should be taken in deciding when to re-file, as the UKIPO only allows a 12-month deferment period, rather than then 30 month RCD deferment period.
3. How Has COVID-19 Impacted The Intellectual Property Landscape?
There have been some shifts in filing patterns, particular for patents. The number of healthcare applications has grown steadily in 2020, although many of these cases will have been in progress in the International Phase before the pandemic struck. What we therefore haven't seen is a similar cut in filings in the healthcare sector that has occurred in other areas. This is not surprising given the increasing focus on healthcare globally, and continued investment.

Conversely, filings in the transport space fell in 2020 (at the EPO, aviation and aerospace applications dropped by nearly 25%) – it seems likely that many filings were not entered into the European regional phase due to severe budgetary restraints brought about by the pandemic. This is borne out by much smaller drops in filings in other 'engineering' sectors, such as automotive (with only a 1.6% drop in filings).
4. How Has Pandemic Enforced Closures To The Courts And Intellectual Property Offices Around The World Impacted The Registration And Enforcement Of IP Rights During This Time?
In general, we have seen the IP Offices remain operational, whilst many offered blanket extensions in the early days of the pandemic. These blanket extensions were very useful to applicants as they coped with switching to a remote working model. The IP Offices have done a remarkable job in keeping operating, and the pandemic has forced the acceleration of the switch to e-communication, particularly at the UKIPO and EPO.

There were considerable delays associated with oral proceedings at the EPO in both Opposition and Appeal, as these were traditionally held in person. At the moment, these oral proceedings are going ahead mainly via use of Video Conferencing, although there is opposition to this modernisation in some quarters. As the EPO and attorneys adjust to this new way of working, and the physical kit needed for smooth operation is adopted, I think that this will become the normal mode for oral proceedings, which will bring many benefits.
8. What Are The Main IP Considerations During An M&A Transaction?
The key considerations relate to assessing the existence, validity and enforceability of the IP rights owned or licensed and whether the scope, geographical extent, and term of the IP rights is appropriate to protect and complement the business of the company. However, it is also important to assess the chain of title (ownership) of the IP, and any possible encumbrances on it (such as licences and mortgages).

Depending on the stage of the company under consideration, it can be useful to carry out freedom to operate analyses on key commercial products, processes or trade marks used by the company, and also to investigate the existence or likelihood of IP-related litigation, and where it is present, understand the risk. Unregistered rights, and know-how, can often be crucial, and these need to be assessed, and ensure that they are part of the rights being transferred.

The way the company of interest manages it IP can be an indicator of the health of their IP estate, and reviewing IP policies can help determine this. This can lead to advice on future management of IP once the acquisition or investment has taken place.
9. What Are The Challenges Of Managing A Large IP Portfolio?
We see a key challenge to be prioritising individual families of rights within the portfolio and deciding where to file these at the key milestones, for example, 12 months, PCT national phase, and EP validation (for patents). At Mewburn Ellis, we recently concluded a detailed study of the validation of European Patents in the pharmaceutical sector, which turned up some interesting information about the countries chosen (see here for the full report).

However, continued review of an established portfolio is also needed to see whether all the rights in place are still needed. Although giving up hard-won IP rights may seem odd, the annuity costs of an established portfolio can make up a large proportion of IP spend, and often rights cover areas of technology which are no longer being actively pursued.
10. What Strategies And Systems Can Be Utilised To Ensure Intellectual Property Rights (IPRs) Are Fully Protected And Effective?
The most important strategy for ensuring full protection of an invention is to invest sufficient time and effort in the drafting process. Investment in a high-quality draft pays huge dividends during the prosecution of patent applications and in litigation.

The drafting process should be collaborative, with the client sharing all the information available around the invention – sometimes pieces of information the client considers insignificant can make a huge different to the application. It is also important to consider including as much supporting data as possible in the application, as in global prosecution, a lack of such data can adversely affect the scope of rights granted.

It is also key that the client (and the inventors) reads and understands the draft application before it is filed. The inventors are often best placed to spot misunderstandings during the drafting process, which can harm the eventual outcome.
11. What Are The Most Common Mistakes Clients Typically Make And How Can You Rectify These?
The worst mistake that a client can make if they are seeking patent protection is to cause or allow information about the invention to be published before the application is filed. Although grace periods exist in some jurisdictions to exempt such publication from the prior art, they do not exist at the EPO or in China, two of the major patent jurisdictions.

In fact, publication of information about the invention is best delayed until after the PCT (and/or other 12 month) applications have been filed, as publication during the so-called 'priority year' can affect the 12 months applications if material is added to them.

As mentioned, it is possible to use the grace period in some jurisdictions to take the published information out of the prior art. However, in countries without a grace period, a careful comparison of the information disclosed, and the patent application can reveal avenues for protection of non-disclosed embodiments.
Access the full Corporate LiveWire Intellectual Property 2021 Virtual Round Table.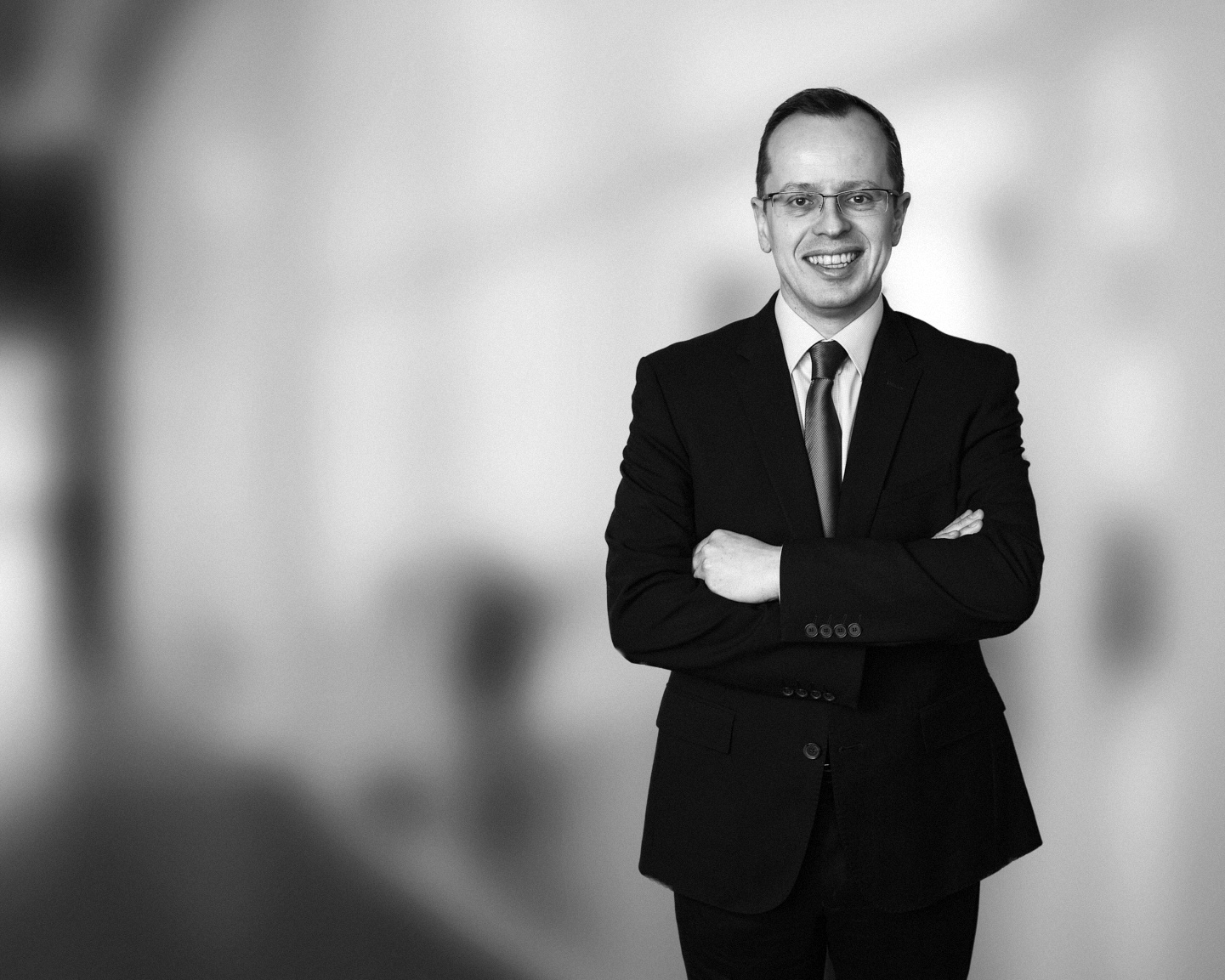 Robert is a Partner and Patent Attorney at Mewburn Ellis and handles patent work in our chemistry team. Dealing mainly with drafting and prosecuting and advising on global portfolio management and invention capture, he has particular experience in the pharmaceutical and industrial chemistry sectors. He is also a leading member of our designs team. Robert is a member Standing Advisory Committee before the EPO (SACEPO), and Vice-President of FICPI's Work and Study Commission (CET) in which capacities he meets the European Commission, EPO, EUIPO, WIPO and other patent offices. He is also a member of the Designs and Copyright committee of CIPA and represents FICPI-UK on the Marks and Designs Forum (MDF). He regularly speaks at conferences on a variety of topics including design law, entitlement to priority and privilege.
Sign up to our newsletter: Forward - news, insights and features
Contact Us
We have an easily-accessible office in central London, as well as a number of regional offices throughout the UK and an office in Munich, Germany. We'd love to hear from you, so please get in touch.