We are pleased to announce the lateral hire of Paul Misselbrook, previously a partner at Venner Shipley LLP. Paul takes the recently created role of Patent Director.
A highly experienced and dual-qualified European and UK Patent and Trade Mark Attorney, Paul joins the team in our Manchester office.
In addition to a PhD in the field of opto-electronics manufacturing, Paul brings to the firm a wealth of experience from across the patent landscape, as well as in all aspects of trade marks and designs. His portfolio of clients includes a number of high growth start-ups, not least in the manufacturing and mechanical engineering sector.
Director roles
Earlier this year, we unveiled our new Patent and Trade Mark Director role pathway designed to attract senior IP talent to the firm in a non-equity capacity. Positioned equally to Partner level, the Director role recognises the evolving needs and aspirations of the firm's attorneys, providing an attractive alternative to partnership.
The announcement follows the news in April 2019 that Sofia Arenal, Elizabeth Dale and Rhiannon Wescott also assumed similar Director positions in Mewburn Ellis's Bristol office.
Mewburn Ellis Partner Graeme Moore commented:
"Paul is a highly regarded IP professional with a proven track record in providing exceptional client service. His arrival is a further signal of our firm's ongoing growth, not least in our Engineering practice group. We're delighted to welcome him to the firm.
"We're also excited to see ever greater numbers of experienced IP professionals joining our new Patent Director and Trade Mark Director roles. As a forward-looking firm, we're always looking for ways to innovate our business for clients and colleagues alike. We have no quota on the number of Directors we are seeking to appoint and, with the firm continuing to grow, we look forward to welcoming further IP professionals into the role".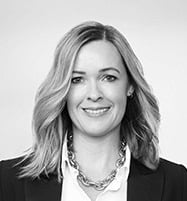 Maria is the firm's Chief Marketing & Business Development Officer and a member of the Management Board. She is responsible for all marketing and business development at the firm. Maria is also heavily involved in the Forward Community Programme at the firm. She was previously Group Marketing Director at an international IP firm and before that Marketing Director for a full service European law firm. Other roles have included Head of Marketing at the world's largest IP services provider and Account Director for a full service marketing agency.
Sign up to our newsletter: Forward - news, insights and features
Contact Us
We have an easily-accessible office in central London, as well as a number of regional offices throughout the UK and an office in Munich, Germany. We'd love to hear from you, so please get in touch.