It doesn't come terribly naturally, admits Chris Denison, to talk about himself. So it's no surprise, perhaps, that he isn't too forthcoming on the subject of being described as "a life sciences virtuoso", "life sciences savant" or a life sciences trail blazer in various IP directories over the years.
Chris doesn't think he necessarily warrants that type of professional recognition any more than his colleagues at Mewburn Ellis, and in this respect confesses to having "a bit of a love-hate relationship with those publications. "If I am in one, I can feel a bit of Imposter Syndrome, but if I'm not in I feel disappointed to be left out," he says.
What he's unequivocally proud of, however, is that being included in a directory means that a client must have said something complimentary. And, he says: "It's very pleasing to think that a client has such confidence in the advice that they get from me and the way that I handle their work. Those type of quotes suggest that the clients feel well steered."
Speaking of steering, Chris very nearly veered off from his current direction – being a patent attorney was a line of work that he might well have missed. Following completion of degree in neuroscience at the University of Cambridge, he had considered a range of other options, including science journalism, and been quite far along in pursuit of a civil service role when he began to get offers from various IP firms.
It was the interview process at these IP firms that really got his attention: "The sort of things we talked about and the writing required as part of the application process really engaged me. I thought that if that was a reflection of what the job was about then it was a good choice for me." The choice between IP firms was an easy one, however. Mewburn Ellis came across as highly focused but down-to-earth, which he felt matched his own personal style.
Since then, Chris has developed a practice that centres on European Patent Office (EPO) work, his clients primarily overseas companies that want to secure European patents.
His work is now entirely involved with the biotechnology and food fields and a large proportion involves EPO opposition work. He also maintains a niche interest in functional foods, concentrating on maximising the chances that patents granted will be useful commercially.
The way this focus has evolved, he explains, has "to quite a large extent been the luck of the draw." For example, he feels very lucky to have worked for a very long time with Genentech and Roche, starting that relationship when he was a trainee.
"I am still working on the drug that I was working on at the beginning, so I've seen it go through many stages. I helped to acquire and defend in opposition the very early base patents back in 1998 – these were medical use patents, that claimed the drug in a broad sense. The next generation was much more narrowly focused on the exact structure/composition of the antibody drug and have formed the main basis for the protection of the drug up to the present day."
Chris then led the client through the process of getting protection for specific uses of the drug and is now working on obtaining and defending patents based on Phase 3 clinical trials.
It's this type of long-term partnership, the continuity that comes with working on a drug over an extended period of time and developing relationships with the people involved that Chris says he finds most rewarding. This means that over time, he has gravitated towards clients who also see value in that approach.
This has recently included a Japanese company for which he is working on some large portfolios: "They have appreciated me getting stuck into those portfolios and telling them what to look out for in prosecuting them."
Of course, having a variety of work is important, he says, noting that "some clients really prefer us to step back, to say what claims they want and leave us to get them."
Happily, concludes Chris: "The majority of clients are open to receiving advice and I enjoy the opportunity this gives to really engage deeply with the work and to add value at every stage."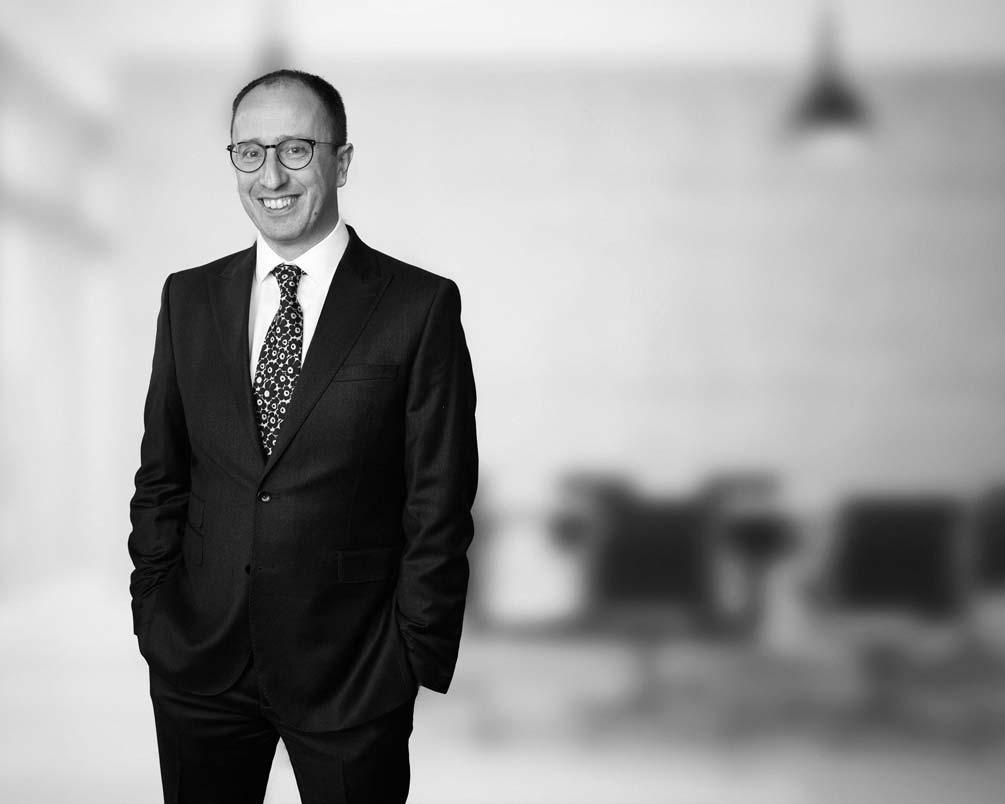 Chris is a Partner and Patent Attorney at Mewburn Ellis. He is proficient in prosecution, opposition and appeal work at the European Patent Office. Chris also provides associated litigation support in the biotech field, especially biopharmaceuticals, from early stage research through to lifecycle management of approved blockbuster products. He has particular experience of large portfolio management, including diverse portfolios arising from large research programmes and those centred about particular products.
Sign up to our newsletter: Forward - news, insights and features
Contact Us
We have an easily-accessible office in central London, as well as a number of regional offices throughout the UK and an office in Munich, Germany. We'd love to hear from you, so please get in touch.