"The focus of our I&D strategy is building inclusion, we are aiming to do this by ensuring that we listen more effectively and build connections within Mewburn Ellis and with external bodies. This is why Jonathan's Voice is our chosen charity whose purpose is to support mental health specifically retaining focus on the IP sector which fits us well "

- Rob Andrews, Chief Inclusion and Diversity Officer at Mewburn Ellis
As part of our community programme our inclusion and diversity collaboration group chose to support Jonathan's Voice charity with a £20,000 donation this year. Mewburn Ellis has now donated £50,000 to this charity in the last three years. The charity promotes mental well-being in the workplace and also supports research at the University of Glasgow into the better understanding and prevention of male suicide. Our donation will specifically help to fund the continuing development of new resources for workplaces, the webinars that they deliver jointly with IP Inclusive and the work that they do with early career professionals through the CIPA Informals Committee and the postgraduate IP courses at Queen Mary and Bournemouth Universities.
Jonathan's Voice was set up in memory of Jonathan a successful patent attorney, who lived life to the full, who tragically took his own life at the age of 35. The aim of this charity is to educate organisations in the professional environment and increase their understanding of suicide risk and to reduce the stigma around speaking about mental health.
The charity provides resources which are on the CITMA and CIPA websites and has recently launched their new digital guide "Looking after your mental wellbeing at work: A supplementary guide for paralegals, business support staff in the Intellectual Property profession and those who manage them". This guide is a valuable resource which acts as a supplement to all their other guides which you can read here.
They also give presentations, talks and webinars, including to the community and work with trainees in IP organisations to create resources and support specific to their needs. This is led and delivered by the mental health consultant to the charity and other mental health trainers.
"Since 2018, we have been working with the IP profession to improve mental wellbeing in the workplace so that all may thrive. The support from Mewburn Ellis will allow us to expand our activities with confidence and work with firms to embed mental health and wellbeing as a key priority"

- Dr David McCartney, Chair of the Trustees of Jonathan's Voice

"It is integral that all individuals know they can speak about their mental health and know they have the support from their workplace. Partnering with a charity like Jonathan's Voice, helps us at Mewburn Ellis to promote awareness of this important topic and help us do everything we can to ensure that no one feels alone in the workplace"

- Maria Hall, Community Champion at Mewburn Ellis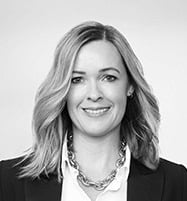 Maria is the firm's Chief Marketing & Business Development Officer and a member of the Management Board. She is responsible for all marketing and business development at the firm. Maria is also heavily involved in the Forward Community Programme at the firm. She was previously Group Marketing Director at an international IP firm and before that Marketing Director for a full service European law firm. Other roles have included Head of Marketing at the world's largest IP services provider and Account Director for a full service marketing agency.
Sign up to our newsletter: Forward - news, insights and features
Contact Us
We have an easily-accessible office in central London, as well as a number of regional offices throughout the UK and an office in Munich, Germany. We'd love to hear from you, so please get in touch.