Robert Watson has been appointed to the EPO's Standing Advisory Committee (SACEPO) for its 2021-2023 term, following his nomination by FICPI (the International Federation of Intellectual Property Attorneys).
This appointment is part of a broadening of the SACEPO membership which traditionally has only had organisational representatives of epi (representing the European Patent Profession) and BusinessEurope (representing industry). Various ad personam members have been appointed over the years, but never representatives of other organisations.
SACEPO is the EPO's main advisory body and is consulted on all major issues relating to the development of the European patent system. These can range from broad European and international reforms - such as introduction of the Unitary Patent, reform of the EPO boards of appeal, revision of the EPC, PCT reform and substantive patent law harmonisation - to more practical questions concerning the European patent grant procedure, such as changes to the EPC Implementing Regulations, EPO fee policy, revision of the Guidelines for Examination, and other important projects such as Early Certainty from Search and Examination.
Robert currently serves as a Vice-President of FICPI's Study and Work Commission (CET), a position he has held for 6 years. This commission drives FICPI's substantive work on law and practice changes globally, across the IP spectrum. In Robert's role, he has participated in meetings with senior officials of WIPO, WTO, EPO, EUIPO, USPTO, KIPO, JPO, CNIPA and IP India. Most recently he organised interviews between FICPI's president and heads of a number of global IP offices as part of FICPI's Digital Forum in October 2020. Robert is a past-president of FICPI's UK group, and still represents FICPI-UK on design issues at the UKIPO's Marks and Designs Forum, and at meetings with the UKIPO on pharmaceutical issues.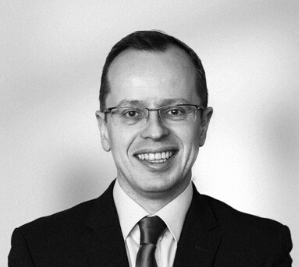 Robert is a Partner and Patent Attorney at Mewburn Ellis and handles patent work in our chemistry team. Dealing mainly with drafting and prosecuting and advising on global portfolio management and invention capture, he has particular experience in the pharmaceutical chemistry sector. He is also a leading member of our designs team. Robert is a member Standing Advisory Committee before the EPO (SACEPO), and President of FICPI's Work and Study Commission (CET) in which capacities he meets the European Commission, EPO, EUIPO, WIPO and other patent offices. He represents FICPI-UK on the Marks and Designs Forum (MDF). He regularly speaks at conferences on a variety of topics including design law, entitlement to priority and privilege.
Sign up to our newsletter: Forward - news, insights and features
Contact Us
We have an easily-accessible office in central London, as well as a number of regional offices throughout the UK and an office in Munich, Germany. We'd love to hear from you, so please get in touch.