Published Wednesday 26th August 2020, the Supreme Court has handed down their long anticipated judgement on Unwired Planet and others v Huawei and others. The decision has wide reaching repercussions for those operating in industries where, in order to sell into the relevant market, they must comply with internationally set standards.
Background
Fair, reasonable and non-discriminatory (FRAND) licenses and standards essential patents (SEP) are a mechanism which attempts to square the circle between: (i) requiring companies to use certain technologies in order to sell goods meeting a relevant standard; but equally (ii) allowing innovations which enable these standards to be protected by patents. Where an SSO (Standard Setting Organisation) requires the use of a certain technology, they also require that the patent owner give an agreement to allow licenses on FRAND terms.

It has already been agreed that Huawei and ZTE will take a FRAND license from the relevant patent owner. The Supreme Court judgement relates to whether an English court can grant an injunction stopping infringement of a UK SEP unless the defendant agreed to license a global portfolio (including foreign patents, who cannot be enforced against activities in the UK). They have also been asked to determine the specifics of this license, and declare whether they are FRAND-compatible.
What was decided
The Supreme Court has decided that Huawei and ZTE will be required to take out global licenses to Unwired and Conversant's SEP portfolios if they want to continue with their activities in the UK. The Supreme Court noted that the SSO (ETSI) in question had given the English courts jurisdiction to determine the license of a portfolio which includes foreign patents.

The Supreme Court also held that the FRAND undertaking is a combined one, not three distinct ones. Following this there is no requirement for royalty rates to be set equally between all licensees. This is in line with a recommendation from the SSO in question.

The Supreme Court found that because Unwired had shown itself willing to grant a license on whatever terms the court decided were FRAND, it had not abused its dominant position in the market (per EU law on competition).
Impact
This is very good news for SEP holders, as global licenses may become more prevalent even when the licensee has no interest in some of the jurisdictions licensed. This could also induce those holding relevant patents to be more liberal in declaring them to the relevant SSO in order to maximise their chances of increasing revenue. Those taking FRAND licenses and/or holding SEPs are typically in the telecoms industry, e.g. mobile phone manufacturers. Implementers (i.e. manufactures) may take this as a sign to step-up invalidity actions, so that the royalties payable under these global licenses are reduced (due to the reduced reach of the portfolio).

Read the press summary and the full judgement.

Tom's comments have been featured in IAM. Read the full article here.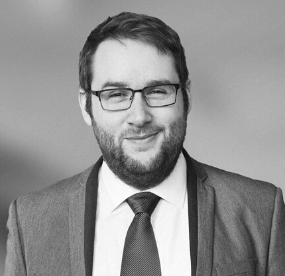 Tom is a Partner and Patent Attorney at Mewburn Ellis. He handles a wide range of patent work, including original drafting, prosecution and opposition, particularly defensive oppositions, in the engineering, electronics, computing and physics fields. Tom also advises on Freedom-to-Operate, infringement issues and registered designs.
Sign up to our newsletter: Forward - news, insights and features
Contact Us
We have an easily-accessible office in central London, as well as a number of regional offices throughout the UK and an office in Munich, Germany. We'd love to hear from you, so please get in touch.