With a billion tyres going to the scrapheap each year, the industry is seeking to end the waste. Forward investigates the latest methods to recycle tyres.
Forward: features are independent pieces written for Mewburn Ellis discussing and celebrating the best of innovation and exploration from the scientific and entrepreneurial worlds.
The tyre sector is key to how the world works, helping everything from bicycles to huge commercial vehicles move. But making such vast quantities of tyres poses a problem when they come to the end of their usable life.
According to the European Commission, of the roughly one billion tyres driven to the end of their useful lives each year, only a small fraction of them are recycled. As governments around the world introduce net zero targets that needs to change.
'There are two pink elephants in the room for the tyre industry,' says Martin von Wolfersdorff, industry consultant and expert on Recovered Carbon Black, a form of carbon derived from recycled products. 'One is road wear particles. The other is recycling.'
The tyre industry has been slow to embrace recycling, with targets to improve processes still years away. As von Wolfersdorff says: 'They're going slowly, I think because 2050 and net zero targets are far away – even further away than their own objectives.'
Without any impetus to improve recycling in the industry, end-of-life tyres (ELT) have historically been used in four ways.
Firstly, in the commercial vehicle world it's possible to retread tyres. This means cutting off the old rubber and putting a new layer on. However, this can only be done two or three times before the tyre is unusable.
Secondly, tyres can be burned to produce energy. This is an approach widely used in cement plants. Although tyres are classed as an alternative fuel source and do in theory reduce the amount of fossil fuels being burned, there are big question marks over air pollution.
Thirdly, tyres can be shredded to make small granules that can then be made into flooring for children's playgrounds and football pitches, for example.
One last option also remains: exporting old tyres to the developing world, where they drive on them until they disintegrate.
All of the options have environmental, health or moral issues, and all are being challenged. The EU is working towards a ban on the granules and mulches used on artificial sports pitches, for example, while it's also looking to ban the export of waste. There's also pressure from vehicle manufacturers that are setting circularity quotas and the threat of delisting them as suppliers. That means the tyre industry needs to shift up a gear and change its approach to recycling. A well-known technology could help with how the industry thinks about old tyres.
The pyrolysis process
'Pyrolysis is an old industry developed in the 1970s, where tyres are treated in furnaces to separate materials. Oil people thought they could make oil out of tyres,' says von Wolfersdorff.
Pyrolysis hasn't been a sustainable business until recently because no one knew what to do with the solid residue that remained from the process. But that's changing.
Companies such as Pyrum Innovations in Germany are developing pyrolysis techniques that allow all the waste material from tyres to be reused.
Pyrum's approach uses the thermal decomposition of organic substances or rubber and plastic waste in the absence of oxygen. The process uses precise temperature and pressure control to guarantee raw materials of consistently high quality. The end process produces vapours that condense into oil at low temperatures, as well as permanent gas (gaseous hydrocarbon compounds) and, importantly, carbon black that can be used to make new tyres.
'Recovered Carbon Black needs to be high tech because tyre makers can't take recycled products with variations in quality. They're risk averse because a tyre must not fail,' says Wolfersdorff. 'Tyre makers place a lot of scrutiny on raw materials, which means that recovered carbon black, if it should go back into tyres, needs to be controlled fully. That has been the journey until now.'
Until recently, Recovered Carbon Black has been seen as low quality but is now becoming instrumental to tyre firms' route to sustainability.
'Companies can mix Recovered Carbon Black with normal carbon black. You can buy carbon black with 10% circular carbon black that still has the same performance, quality, and reliability,' says Wolfersdorff.
A circular approach
Making recycling ELTs into a circular approach is key to the tyre industry's future success, so Pyrum Innovations and companies like it are critical. Its recycling technology will not only make tyres more sustainable, but it will also feed into other industries.
Pyrum Innovations' CEO, Pascal Klein, explains the firm's approach: 'We receive the tyres, shred them to extract the steel and the textile fibres. You have up to 25% steel in the tyres, so it is really worth extracting it beforehand. Then the rubber granulate goes into our reactor. An important point is we have no oxygen in our reactors, so there can't be any combustion. The rubber is cooked in a vacuum under pressure.
'All inorganic substances are evaporated and what remains in the reactor at the end are carbon grains. These carbon grains are then milled to thin powder and palletised – that's carbon black, and goes back into the tyre industry to make new tyres.
'The vapours that are created in the reactor are extracted and condensed, and that creates the oil. That oil is similar to crude oil and goes to our partner BASF, used to make anything from cosmetics, medicine, plastics and polymers.'
One other element is also harvested: sufficient energy is generated from the gas obtained in the condensation process to enable the system to operate autonomously. A surplus of energy is even generated, which can be resold as thermal or electrical energy.
The key to Pyrum Innovations' process is the reactor's ability to maintain minimal temperature variation throughout the system.
'Our reactor is a 25-metre high tower in which the material is moved thanks to gravity, so there are no moving parts. That makes it airtight, unlike in [more traditional] water kilns where oxygen destroys the end product's quality,' Klein says.
He adds: 'The reactor is composed of hundreds of very little chambers, so the rubber falls in between these small chambers which give us a very stable temperature.'
Klein explains that the temperature delta inside the reactor in a water kiln can be as high as 400ºC, whereas in Pyrum's it's less than 50ºC, allowing it to consistently produce higher-quality materials that can be fed back into the tyre industry.
While there has been a reluctance to use reclaimed carbon black to create new tyres, there are advantages to using recycled material. New tyres also include certain amounts of silica, zinc and calcium in the production, and these substances remain in the recycled material.
'You give your technical data sheet to the manufacturer, which it uses to adapt its recipe. So, if there's already 2% silica in the recovered carbon black mix, then they need to put 2% less silica in their recipe,' says Klein, who likens it to using plain flour versus a ready-made cake mix when baking.
(Re)treading a sustainable path
Pyrum Innovations is working closely with Continental, a German automotive component brand, to increase the number of recycled materials in its tyres. Continental operates in over 50 countries around the world and is aiming to have over 40% renewable and recycled materials in its tyres by 2030 and all tyres from the firm are to be made from sustainable materials by 2050 at the latest.
'Circular economy solutions for tyres are split into retreading, which means extending the lifetime of a carcass by replacing worn-out tread strips; mechanical recycling which involves devulcanising rubber from other components of a tyre; and chemical recycling methods such as pyrolysis,' says Pete Robb, sustainability expert at Continental Tyres.
And it's the last of these choices that is arguably the most important, especially with Continental's relationship with Pyrum Innovations.
'We signed a development agreement with Pyrum Innovations to break down end-of-life tyres from Continental into their individual components in industrial furnaces using the pyrolysis process. In this way, valuable raw materials contained in end-of-life tyres can be extracted and recycled,' says Robb.
It's worth noting, however, that retreading tyres still makes up a significant part of Continental's approach to making a more sustainable product and it's an approach that it wants to expand to passenger vehicles.
'Continental's worldwide retreading operations are a perfect example of smart circular economy solutions. When truck tyres are retreaded, the rubber removed from the treads is regenerated and used for new rubber compounds. Retreading truck tyres cuts CO2 emissions, land use and air pollution, and reduces the consumption of water and other natural resources. Compared with a new tyre, a retreaded tyre saves on material by up to 70%, cuts carbon dioxide emissions by 24% and reduces water use by 19%.
'Moreover, we are currently investigating how close a retreading process can come to the properties of a new passenger car tyre. Important criteria here are rolling resistance and general high-speed properties. This is where typical target conflicts arise in tyre development, which can also affect safety-relevant properties such as braking and traction,' says Robb.
The firm presented its Conti GreenConcept at IAA Mobility 2021 in Munich that highlighted a possible path for future tyre technologies and building a sustainable approach for manufacturing. The GreenConcept was designed so tread could be renewed several times at low cost in terms of time and materials. Renewing the tread three times, for example, would ensure the material input for the casing was halved in relation to its total mileage, the company said.
Then at IAA Transportation 2022 the company showcased the Conti Urban concept tyre specially designed for electrified bus and delivery vehicles. The share of renewable and recycled feedstock in this prototype was almost 50%. After just one retread – when the casing receives a brand-new tread – this figure increases to more than 90%.
However, even retreaded tyres will eventually reach the end of their useful life, so expanding the recycling of ELTs remains a crucial task for Continental and other tyre manufacturers. And pyrolysis for ELTs remains the optimum technology. It even has the attention of the European Commission.
Looking ahead – sustainable carbon black
BlackCycle, an EU project funded under the Horizon 2020 research programme, has produced the world's first sustainable carbon black, a project Pyrum Innovations is part of. The project entailed the production of sustainable carbon black for tyre applications on a conventional carbon black furnace reactor using oils derived from the pyrolysis of ELTs. It means that the tyre industry can become circular, with old recycled products feeding the production of new tyres.
That's good news, as it means that the 14 million tonnes of carbon black produced worldwide to make new tyres – and the resulting 40 million tonnes of CO2 emissions – can be reduced, making the industry more sustainable.
The tyre industry may have been slow to invest in recycling, but the mission for true sustainability is gathering momentum and the journey to a fully circular sector is getting ever closer.
---
Collaboration between tyre manufacturers and recyclers
Nathan Zhang, Patent Technical Assistant at Mewburn Ellis:
"Given the significant environmental impact of tyre usage, the future of tyre recycling is of paramount importance in providing a circular economy. It is promising to see the work already done by companies such as Pyrum Innovations and Continental, and it is particularly encouraging to recognise the drive for collaboration between tyre manufacturers and recyclers. There is no doubt that many more innovative and sustainable recycling technologies, together with valuable IP assets, are expected in this space in the coming years, and we look forward to following these closely."
---
Written by James Scoltock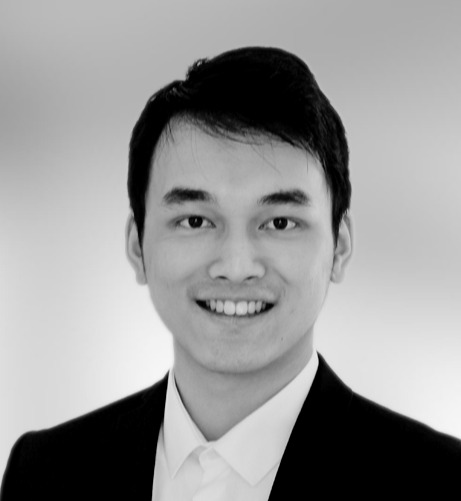 Nathan is a trainee patent attorney working in our chemistry team. Nathan has a Masters degree in chemistry (MChem) from the University of Oxford. His undergraduate research project focused on the synthesis of zirconium complexes for polymerisation catalysis. During his undergraduate studies at Oxford, Nathan developed an electrochemical method of surface-initiated polymerisation as part of a summer project. He also completed a short internship studying hydrogen thermal batteries at Stanford University in California, USA.
Sign up to our newsletter: Forward - news, insights and features
Contact Us
We have an easily-accessible office in central London, as well as a number of regional offices throughout the UK and an office in Munich, Germany. We'd love to hear from you, so please get in touch.