Owners of EU trade mark rights that were pending on 31 December 2020 have until 30 September 2021 to 're-file' their marks at the UK IPO as UK national applications in accordance with the Brexit provisions, even if those EU rights have since become registered. However, we urge owners to consider re-applying for their marks in the UK now, rather than waiting until the deadline, in order to minimise the risk of possible examination delays.
We at Mewburn Ellis have seen Brexit re-filling instructions steadily increase over the past months, leading us to speculate that many owners may be delaying the issuance of their filing instructions until the last moment. This prediction also stems from our experience of trade mark owners often waiting until priority deadlines arrive before instructing applications with 'normal' priority claims.
Since lots of Brexit UK re-filings are therefore expected to be submitted on or just prior to the 30 September 2021 deadline, we predict that there could well be a consequential impact upon examination times at the UK IPO thereafter, simply due to the volume of applications all arriving for examination at the same time. It is currently taking the UK IPO around 1-2 months to examine new UK trade mark applications. However, we expect that timeframe to lengthen – perhaps substantially – in the event that a large number of re-filings are submitted all at the same time, on or just before the 30 September 2021 deadline, thereby potentially causing a blockage with their prosecution.
Furthermore, we have become aware of increasing delays between acceptance and publication of trade mark applications at the UK IPO. It seems that the UK IPO has a limit of 3,000 applications that it can publish each week, and that the influx of Brexit re-filing instructions has led to this cap being exceeded. This has resulted in a backlog of applications waiting for publication, and the situation will no doubt get even worse as the 30 September 2021 re-filing deadline arrives.
We therefore strongly advise clients not to wait until the deadline to re-file comes around at the end of September, in order that they can 'beat the rush' and see their applications hopefully be prosecuted at something like the examination speed that we are seeing at present.
The Right to Re-File
As a reminder, EU rights – both EUTM applications and EU designations of International Registrations – that were pending at the end of the Brexit transition period on 31 December 2020 can be re-filed in the UK within 9 months, so until 30 September 2021. Doing so will mean that the filing date, plus any priority claims and/or UK seniority claims attached to the EU right will be retained by the new UK national application. This is to ensure that trade mark owners are safeguarded against any possible loss of rights caused by Brexit and the fact that EU rights no longer cover the UK.
It is important to note that the UK national application must cover identical or more restricted goods and services that the 'parent' EU right, and that it will be examined and prosecuted in the usual way at the UK IPO after filing. Also, the normal UK IPO official filing fees will be due for any such re-filed applications.
Owners of any pending EU designations will not be able to re-file as a new UK designation under the International Registration; any new application must be for a national UK application if the filing date and priority or UK seniority claims are to be preserved. Owners will of course still be able to subsequently designate the UK under the International Registration, however doing so will not maintain the original filing, priority and UK seniority dates of the EU designation.
Whilst the official deadline for Brexit re-filings is 30 September 2021, we require any re-filing instructions to be received by Tuesday 28 September 2021 at the absolute latest so that there is sufficient time to process all instructions before the formal deadline.
Our Offer
Mewburn Ellis has led the way with offering to manage the process of re-filing existing and new clients' pending EU rights into UK trade mark applications – without charging any service fees. To clarify, we will not make a service charge to re-file the pending EU application in the UK, to file any forms at the UK IPO, or to record ourselves as UK IPO representatives.
However, UK IPO official fees will still have to be paid at the point of re-filing, as will any costs further on – including our service charge for dealing with publication and grant of the UK TM, plus any charges for dealing with any UK objections or UK oppositions that may arise during the prosecution of the new UK re-filed application. The offer applies regardless of whether Mewburn Ellis is already responsible for the 'parent' EU case or not.


---

Registered Community Designs (RCDs) or Hague international designs designating the EU re-filings
Owners of Registered Community Designs (RCDs) or Hague international designs designating the EU that were pending on 31 December 2020 have until 30 September 2021 to 're-file' their designs at the UKIPO as UK national applications in accordance with the Brexit provisions, even if those designs have since become registered. Read more.


---

To learn more about what Brexit means for trade marks, designs and patents, feel free to view our detailed Q&A, visit our Brexit spotlight page or view our Brexit blogs.
If you need more advice or have questions that these materials don't answer, please get in touch with your usual Mewburn contact or email mail@mewburn.com.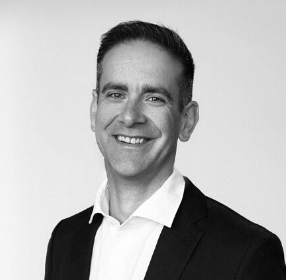 Andy is a Partner and Chartered Trade Mark Attorney at Mewburn Ellis. He handles a wide range of trade mark work, from searches, portfolio reviews and devising filing strategies to prosecution of applications, oppositions, revocation and invalidity actions. Andy has extensive experience representing clients at the UKIPO, EUIPO and WIPO (for international 'Madrid Protocol' registrations).
Sign up to our newsletter: Forward - news, insights and features
Contact Us
We have an easily-accessible office in central London, as well as a number of regional offices throughout the UK and an office in Munich, Germany. We'd love to hear from you, so please get in touch.