From 1 July 2024, all rechargeable industrial and EV batteries will require a carbon footprint declaration, which will eventually transition into a mandatory maximum lifecycle carbon footprint threshold.
In December 2019, the European Council signed off the European Green Deal, with the aim of making Europe the first carbon-neutral continent by 2050. Through green policies in areas such as energy, agriculture, industry, transport and finance, the EU intends to support a resource efficient and competitive economy in which economic growth is decoupled from resource use.
Circular Economy Action Plan
A building block of the European Green Deal is the Circular Economy Action Plan (CEAP). Launched in March 2020, the CEAP strives for circularity by targeting how products are designed, recycled, consumed, and disposed of. The CEAP includes measures focusing on sectors that use the most resources, where the potential for circularity is high. Batteries are a top priority.
Increasingly touted as a climate change panacea, batteries should allow us to reduce our reliance on fossil fuels, clean up our polluted cities and store surplus energy. But they require natural resources for their manufacture and impart an inevitable carbon cost if made and disposed of irresponsibly. To fast-track the transition to a low-carbon economy, the World Economic Forum estimates that there is a need to scale up global battery production by a factor of 19. The sale of electric vehicles (EVs) is expected to accelerate over the next decade, largely driven by EU legislation setting emission standards for manufacturers and minimum targets for public procurement of clean vehicles by member states.
The modernisation of the legislative framework for batteries was the first initiative announced under the CEAP, with the aim to ensure that batteries are sustainable and safe throughout their life.
The benefits of introducing directly effective regulation
The proposal for a new EU batteries Regulation focuses on three interlinked objectives: strengthening the functioning of the internal market by ensuring a level playing field through a common set of rules; promoting a circular economy and protecting the EU's raw material supply by optimising battery recycling markets; and reducing environmental and social impacts throughout all stages of the battery lifecycle. By replacing the earlier indirectly implemented Batteries Directive with a directly effective regulation, the EU intends to ensure more consistent harmonisation of battery policies across the bloc.
Several important policies have been proposed in the regulation, setting controls on the sustainability, safety, labelling and end-of-life management of batteries. From 1 July 2024, all rechargeable industrial and EV batteries will require a carbon footprint declaration, which will eventually transition into a mandatory maximum lifecycle carbon footprint threshold.
From 1 January 2027, a recycled content declaration will be required for batteries containing cobalt, lead, lithium or nickel. From 1 January 2030, these batteries must meet mandatory minimum levels of recycled content (12% cobalt, 85% lead, 4% lithium and 4% nickel). These levels will increase in 2035.
The introduction of battery passports
Durability and performance requirements are to be imposed on everyday portable batteries, along with a requirement that they be replaceable, and non-rechargeable batteries will be phased out. Safety requirements will be put in place for stationary energy storage systems.
End-of-life management is another focus of the regulation, which sets out to efficiently feed recycled products back into the single market with increased targets for recycling efficiencies of lead-acid batteries, new targets for lithium-ion and requirements relating to repurposing and remanufacturing.
Product labelling is also recognised as a mechanism for achieving the regulation's goals. The legislation brings in requirements including the need to CE-mark compliant batteries and to include information such as lifetime, capacity and collection requirements, and the establishment of an electronic 'battery passport' to register each industrial and EV battery model placed on the market.
The UK government implemented the previous EU batteries Directive in 2009, supplementing the existing Batteries and Accumulators (Placing on the Market) Regulations 2008. Together these currently govern the collection and disposal of batteries in the UK. Organisations dealing in batteries must limit the content of mercury, cadmium and lead, mark batteries with certain symbols, collect spent batteries and ensure that they do not go to landfill or incinerators.
What is the position in the UK?
These UK regulations are now over a decade old and the battery technology landscape has shifted significantly since they came into force, not least due to the increasing prevalence of EVs on our streets. Of course, the proposed EU batteries regulation will not apply to the UK, and because of this the UK and EU regulatory positions will be out of step when it comes into force. The UK's European Scrutiny Committee has identified the risk that the UK will lag behind, stating in a recent report that the EU Regulation "could encourage investment in the battery sector in EU factories rather than UK ones". Further legislation and investment will therefore be necessary if the UK intends to compete in an industry, which will be leading the charge in the fight against climate change in the 21st century.


---

This article was originally published in Chemistry and Industry.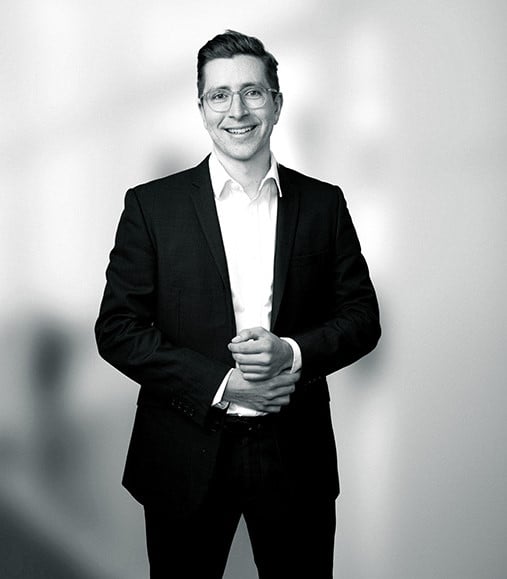 Callum is experienced in the drafting and prosecution of patent applications in the chemistry and materials fields. He represents clients in oppositions and appeals at the EPO and conducts extensive freedom to operate analyses. He has significant expertise in Energy Storage technology particularly battery materials, predominantly lithium ion battery materials.
Sign up to our newsletter: Forward - news, insights and features
Contact Us
We have an easily-accessible office in central London, as well as a number of regional offices throughout the UK and an office in Munich, Germany. We'd love to hear from you, so please get in touch.