The social media landscape has changed significantly over the last decade. For many millennials[1], their debut on the social media scene was on Myspace®, Bebo® and/or Facebook®, where the focus was primarily on users connecting with friends. Nowadays, visual-centric applications, such as Snapchat®, Instagram® and TikTok® are gaining the most traction, and have become inseparable from advertising. Social networks are now fully-integrated marketing platforms, providing brands with new opportunities to target and engage with consumers. Traditional advertising avenues, such as TV commercials and billboards, have been overshadowed by a new wave of digital advertising strategies, including hashtag campaigns and influencer endorsements. As a result, marketing initiatives are now focused on how best to exploit this virtual shift and lawyers are increasingly occupied with questions about the intellectual property risks that a social media presence brings with it.
Social media branding
Social media is a powerful tool through which brands are not only able to advertise their products and services, but engage with consumers on a personal level. In the TikTok® era, a social media presence is a no-brainer: it's cost-effective, has a global reach, boosts sales and helps generate brand loyalty.
Instagram®
Instagram® is undeniably one of the most popular networks among users, particularly for millennials. As of June 2018, the service is reported have more than 1 billion monthly active users worldwide[2]. It is a coveted marketing hub for both luxury and independent brands because it can be leveraged to target both large and niche audiences. Brands with a presence on Instagram® tend to post regular content that presents their products or services in an aesthetically pleasing way; whether that be a carefully curated photograph with a thematic filter or background, or a video of a third party, usually an influencer, using or wearing the product. It is no surprise that cosmetics, fashion and food and drink brands are prevalent on the network, since make-up, clothing and consumables are among the most visually appealing content creations. An additional benefit of the platform is its 'shoppable' feature, which merges a brand's Instagram® account with its e-commerce platform. Brands can tag their posts with a link that redirects users to the in-app version of their website, encouraging users to make a purchase.
Instagram® also bridges the gap between brands and consumers by creating opportunities for engagement and interaction. For example, many brand accounts invite users to comment on their posts and share photos, in which users are using or wearing the product and referring to the brand's hashtag in the caption. The brand can then repost the photo on their 'story' for other users to see. This genre of interaction generates kudos and helps brands stay relevant in a highly competitive field.
Once the visual aesthetic is consolidated, another way in which brands capture the attention of consumers is in the way they exercise their 'voice'. The tone of communication is essentially a brand's personality and can be tailored to their target audience. A consistent, personable voice, communicated through content, captions and comments, helps distinguish a brand and establish a more intimate relationship with consumers.
TikTok®
TikTok® is one of the newest social media contenders, which identifies as "the destination for short-form mobile videos." [3] As an application for viewing and sharing amateur videos, TikTok® gives off a more relaxed and authentic vibe than the magazine-worthy content seen on Instagram®. The network is reported to have generated a record 113 million downloads worldwide in February 2020.[4] Used predominantly by Generation Z[5] at present, but with aspirations for broadening the profile of its users, it is another primarily visual social network, providing brands with another avenue of consumer engagement.
Brands are using TikTok® in a number of ways. One popular marketing strategy is to initiate a user challenge, enticing users to create and share videos involving the brand's products. Beauty brand Urban Decay® started the #AllNightLegend challenge where participants were required to upload a video using a particular song and caption the Urban Decay® branded hashtag. There have already been over 2,000 #AllNightLegend videos uploaded since January 2020[6]. Another popular challenge is E.l.f. ® Cosmetics' #eyelipsface challenge, which now has over 5 billion views since its launch in October 2019[7]. User generated short videos are an ideal medium for the beauty industry to popularise its products and generate consumer interaction.
Wizz Selvey, founder of retail consultancy Wizz & Co, considers that "TikTok® is a great opportunity for beauty brands - it is scaling quickly and has less algorithms than the more established social channels, so it's an opportunity for brands to reach more customers. I always recommend a brand works across multiple social channels. It is useful to identify your target demographic before deciding on which ones to expand to. TikTok® has a younger audience compared to a channel like Pinterest® for example - which I would also recommend - again based on what your customer strategy is."
It is clear that social media, when used correctly, can be an extremely effective mode of advertising. TikTok® and Instagram® are undoubtedly big players on the social marketing scene, enabling brands to interact with particular user bases, particularly Generation Z and millennials, respectively. The marketing strategies common to both of these platforms is the use of hashtag campaigns and influencer marketing.
Influencer Marketing
There is no consensus on what constitutes an 'influencer', but they are generally identified as individuals who collaborate with brands to influence their large social media following to buy a brand's products or services. As an industry, influencer marketing has expanded exponentially over recent years. Valued at just $1.7 billion in 2016, the industry is set to grow to be worth $9.7 billion in 2020.[8] Over the last 12 months, 380 new influencer marketing-focused platforms and agencies have entered the market, compared to just 190 in 2015.[9] Influencer marketing is favoured by many brands because influencers are able to tap into both large and niche audiences in a way that can come across as a peer recommendation, rather than a corporate marketing message.
However, as a relatively new tranche of advertising, influencer marketing carries inherent risks. This is because both influencers and the brand being advertised can be investigated and each be held accountable by the Advertising Standard Authority (ASA) and Competition and Markets Authority (CMA) for breaching the UK Advertising Code and consumer protection laws. As such, it is generally considered a shared responsibility to ensure that any commercial relationship between brands and influencers are clearly communicated to consumers. This includes clearly identifying sponsored or paid for posts with #ad or #spon hashtags.

Of course, influencer marketing also runs the risk of causing reputational damage to the endorsed brand, for example where an influencer's conduct causes a news scandal or becomes detached from the values and ethos of the brand.

Hashtags
Another easy way to promote brands on social media is by leveraging hashtags. These are commonly used to generate consumer engagement and are useful search mechanisms to track interactions with the brand. Social media hashtags originated on Twitter in 2007 to function as an indexing tool to group relevant content, so that users could find related content and see who else was using a particular hashtag. Hashtags are now present on most major social media platforms and have become synonymous with brands and the industries in which they reside.

In the context of trade marks, two common questions arise:
Can/should I register my #(brand) as a trade mark?
If the (brand) word element is already registered, there's usually no added benefit to applying to register the identical word, with the addition of a hashtag, as a trade mark. In this respect, the '#' symbol is similar to 'Limited', or '.com' where it is generally considered non-distinctive and therefore incapable of fulfilling the essential function of a trade mark, which is to enable customers to identify goods or services as coming from a particular source.

If it's not registered, the same general principles apply, as with any other kind of mark. In order to be registrable, a mark must:

- be distinctive (indicate that the products/services originate from a particular source)
- not be descriptive (e.g. SPORTY for sports clothing)
- not be deceptive (e.g. SILKY for cotton goods)
- not be generic (a term understood to be the product itself, e.g. some national offices consider Escalator® to be the generic term for a moving stairway)
- not be confusable with any earlier registered mark

In some cases, use of a non-distinctive, descriptive or generic mark for several years may make that mark registrable, even if it was not registrable when new and unused. This involves submitting evidence that the mark has 'acquired distinctiveness'.

Can I use a third party's #(brand) hashtag / can I stop other people using my #(brand) hashtag?

Hashtags are a relatively new phenomenon and cases involving them are limited, at least in the UK. Although these cases are fact-specific, they suggest the context in which the #(brand) is used is critical. As a general rule, if you are using another company's trade mark to promote your own goods, this could potentially give rise to infringement. There are some exceptions, but there is a fine line and it is best to exercise caution and refer back to the fundamental principles of UK trade mark law for guidance:

- A UK trade mark registration gives the owner the exclusive right to use the registered trade mark in relation to the goods or services for which it is registered and to stop others from using and registering identical or confusingly similar marks for identical or similar goods and services;
- Using a mark that is identical or similar to a third party's registered trade mark, in a way that gives the impression your products/services originate from or are in some way connected to the third party, could potentially give rise to an infringement action; and
- Using a mark that misleads the public into believing that your products/services are those of a third party that has acquired unregistered rights could result in the third party bringing a common law action for passing off.

Branding in the TikTok® era is a double-edged sword. It can be both advantageous to a business and heighten the legal and commercial risks. For newcomers to social media branding, it would be wise to familiarise yourself with UK advertising regulations and trade mark laws. As for brands with an established social media presence, it is important to do your due diligence before publishing content to ensure consistent regulatory compliance. It is also advisable to monitor your marks online to see if others are using them in such a way to confuse or mislead consumers.

---
[1] Anyone born 1981-1996 (ages 23 to 38 in 2019) is considered a millennial
[2] https://www.statista.com/topics/1882/instagram/
[3] https://www.tiktok.com/en/
[4] https://sensortower.com/blog/tiktok-record-revenue-downloads-february-2020?utm_content=buffer1d8d0&utm_medium=social&utm_source=twitter&utm_campaign=buffer
[5] Born from 1997 onward

[6] https://digitalbeauty.com/creating-a-beauty-tik-tok-page/
[7] https://www.beautyindependent.com/tiktok-creators-popular-beauty-posts-brand-partnerships/
[8] https://influencermarketinghub.com/influencer-marketing-benchmark-report-2020/
[9] https://influencermarketinghub.com/influencer-marketing-benchmark-report-2020/
This blog was originally written by Pollyanna Savva.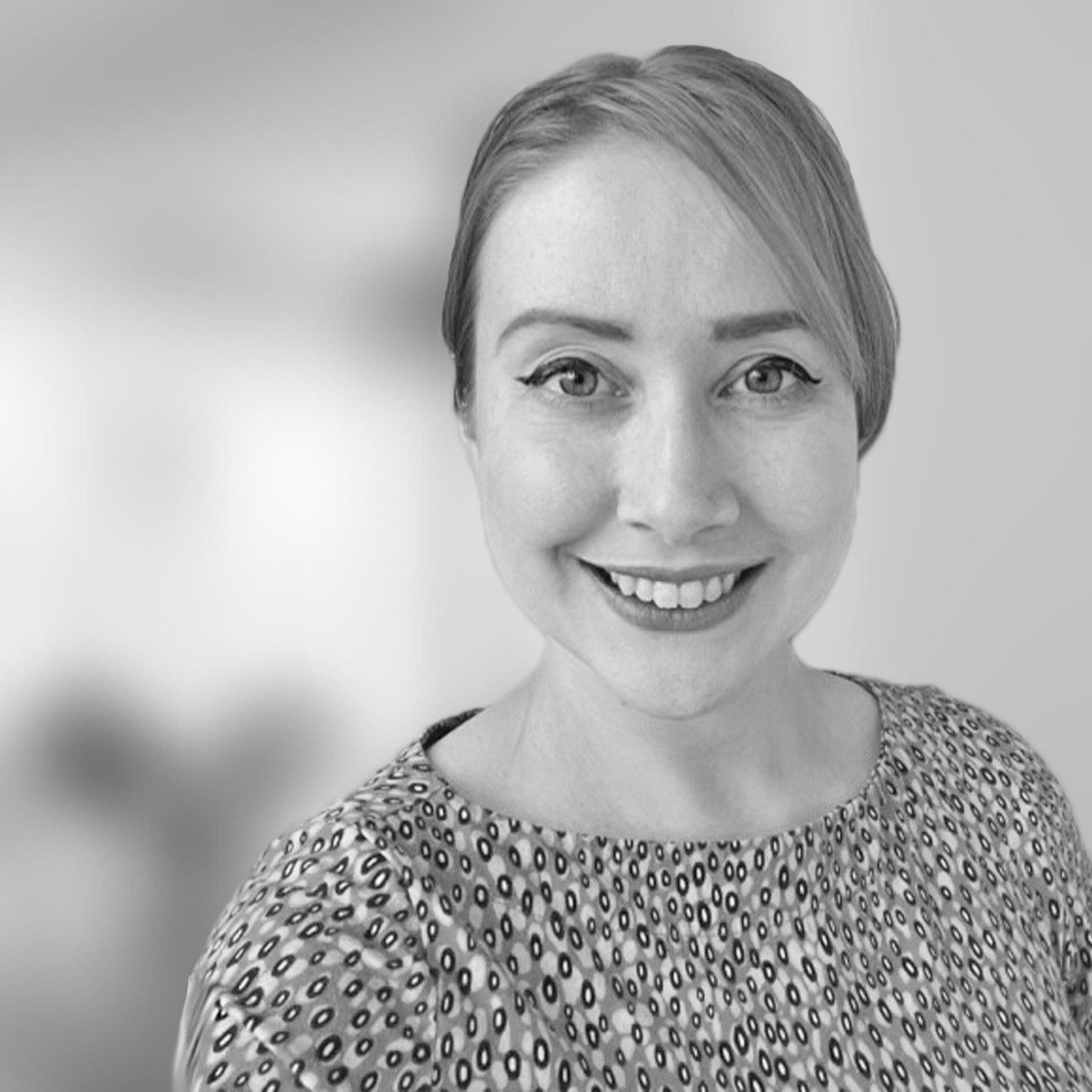 Becky is a trade mark attorney and a member of our trade mark team. She handles all aspects of worldwide brand strategy and trade mark protection including clearance searching, UK and international trade mark filing and enforcement, opposition and cancellation proceedings before UKIPO and EUIPO, dispute resolution and IP audits. She also has experience advising on related issues including domain names, copyright, and designs. Becky serves on the committee of IP Ability, IP Inclusive's group for disabled and neurodivergent people, their carers and their allies and is also a Member of IP Inclusive's Advisory Board.
Sign up to our newsletter: Forward - news, insights and features
Contact Us
We have an easily-accessible office in central London, as well as a number of regional offices throughout the UK and an office in Munich, Germany. We'd love to hear from you, so please get in touch.