As of 1st January 2021, Registered Community Designs (RCDs), unregistered Community designs (UCDs) and International (EU) designs will no longer cover the UK. From 1 January 2021 onwards, anyone wanting to protect their designs through registration in both the EU and the UK will need to file separate RCD and UK registered design applications. The national UK registered design rights regime will be unaffected by Brexit.
Registered Community Designs
Holders of Registered Community Designs (RCDs) as at 1st January 2021 will be given a fully equivalent UK right ("a re-registered design") at no official cost and no forms will need to be filed. This means that if you own 10 RCDs on the day of exit, on the day after you will own 10 UK registrations plus 10 EU registrations (covering the remaining 27 member states). The UK registrations will retain the original filing, priority and seniority dates and the first renewal dates will be the same as the original EU registrations. This also applies to International (EU) Designs.

New numbers
To identify the re-registered designs and distinguish them from existing UK registered designs the number allocated to them will consist of the full 13-digit RCD number prefixed with the digit '9'.
To identify re-registered rights created in respect of protected International (EU) designs the number allocated to the re-registered design will consist of the full IR (EU) number prefixed with the digit '8'.
The following examples demonstrate how re-registered UK designs will be represented:


| | |
| --- | --- |
| Existing RCD number | Re-registered UK design number |
| 004048098-0004 | 90040480980004 |
| 000000021-0001 | 90000000210001 |
| | | |
| --- | --- | --- |
| International (EU) no. (WIPO database) | International (EU) no. (DesignView) | Re-registered design no. (IPO) |
| DM/069 640 | D069640-0001 | 80696400001000 |
| DM/069 629 | D069629-0001 | 80696290001000 |
| DM/069 629 | D069629-0002 | 80696290002000 |

As fully independent UK rights, these new re-registered rights may be challenged, assigned, licensed or renewed separately from the original RCD.
Opting out
Holders of the new rights will be allowed to 'opt out' of ownership. Opting out will mean that the re-registered design will be treated as if it had never been applied for or registered under UK law. However, you will not be able to exercise an opt out right if you have assigned, licensed or entered into an agreement in relation to the re-registered design or if you have already launched proceedings based upon it. Opting out may be necessary if an agreement has been reached that the design holder will not owner will not own a national UK registered right.
Renewals
Once re-registered UK design rights are created, a separate renewal fee will apply for each re-registered UK design. The re-registered design will retain the existing renewal date of the corresponding RCD. If the existing RCD is due to be renewed before 1st January 2021, early payment of the renewal fee at the EUIPO will have no effect in respect of the re-registered UK design.
If the RCD expired in the six months prior to 1 January 2021, a UK re-registered design will also be created. If the expired RCD is late renewed, the re-registered design will be automatically renewed without the need for any further payment. If the expired RCD is not late-renewed at the EUIPO, then the re-registered design will be removed from the UK register on expiry of the corresponding RCD's late renewal period.
RCD Applications
Applicants for RCDs that are pending at the end of the transition period will have 9 months to reapply for the equivalent UK rights (i.e. up to and including 30 September 2021). The usual fees and forms will be required, but the original filing, priority and seniority dates will all be retained. These applications will be treated as a UK registered design application and must relate to the same design as that filed in the pending RCD application. They will be examined under UK law.
Deferred publication
An RCD that is deferred on exit day will be treated as being equivalent to a pending application. The holder of a deferred RCD can preserve its earlier filing and priority dates in the UK by filing an equivalent registered design application within 9 months, just like pending applications.
The application will not be the subject of a substantive examination, because the RCD has already been examined by EUIPO.
In order to protect designs in the EU, it remains appropriate to continue filing design applications at the EUIPO, and there is no legal necessity for dual filing in the UK at this time. However, the closer we come to the end of the year the more consideration needs to be given to dual filing.
Unregistered Designs
After 31st December 2020, Unregistered Community Designs (UCDs) will no longer be valid in the UK. However, the existing rights will be automatically replaced by UK continuing unregistered designs (CUDs). The CUD will continue to be protected in the UK for the remainder of the 3-year term of the UCD.
The UK Unregistered Design Right (UKUDR) right does not mirror the UCD, and some designs that would attract UCD protection will not meet the requirements for UKUDR protection. Therefore, after the end of the transition period, new designs which would previously have benefitted from UCD protection could no longer be protected.
To address this issue, the UK is creating a new UKUDR called a Supplementary Unregistered Design (SUD). This right will ensure full protection is continued for the design in the UK.
For unregistered rights, the location of first disclosure dictates where such rights exist. The EU has now confirmed that after 30th December 2020, designs first disclosed in the UK will no longer be eligible for protection as UCDs. This means that businesses that wish to rely on unregistered design rights will need to decide where they first disclose, or make public, their designs. First disclosure in the EU will continue to provide EU-wide unregistered design protection, but that will not include the UK. In contrast, first disclosure of a design in the UK will only provide unregistered design protection in the UK. Unfortunately this will create considerable challenges for UK designers, particularly in the fashion industry and other fast-moving sectors that rely on the instant protection afforded by unregistered designs (available without incurring any fees or taking any other administrative steps). It may be possible to achieve simultaneous UK and EU disclosure, but it is likely that it will be for the courts to decide the effectiveness of this.
For certainty, if protection is required in both the UK and the EU, design owners will need to decide whether to disclose in the UK or the EU and then seek registered protection in the other territory or to obtain both a RCD and an UKRD.
If you have any questions relating to the above, please let us know. To help you stay up to date, we are doing a series of blogs on specific Brexit issues from now until the end of the year. Be sure to keep an eye out for these on our blog or subscribe to our monthly trade mark newsletter, if you haven't already, to receive them in your inbox automatically every month.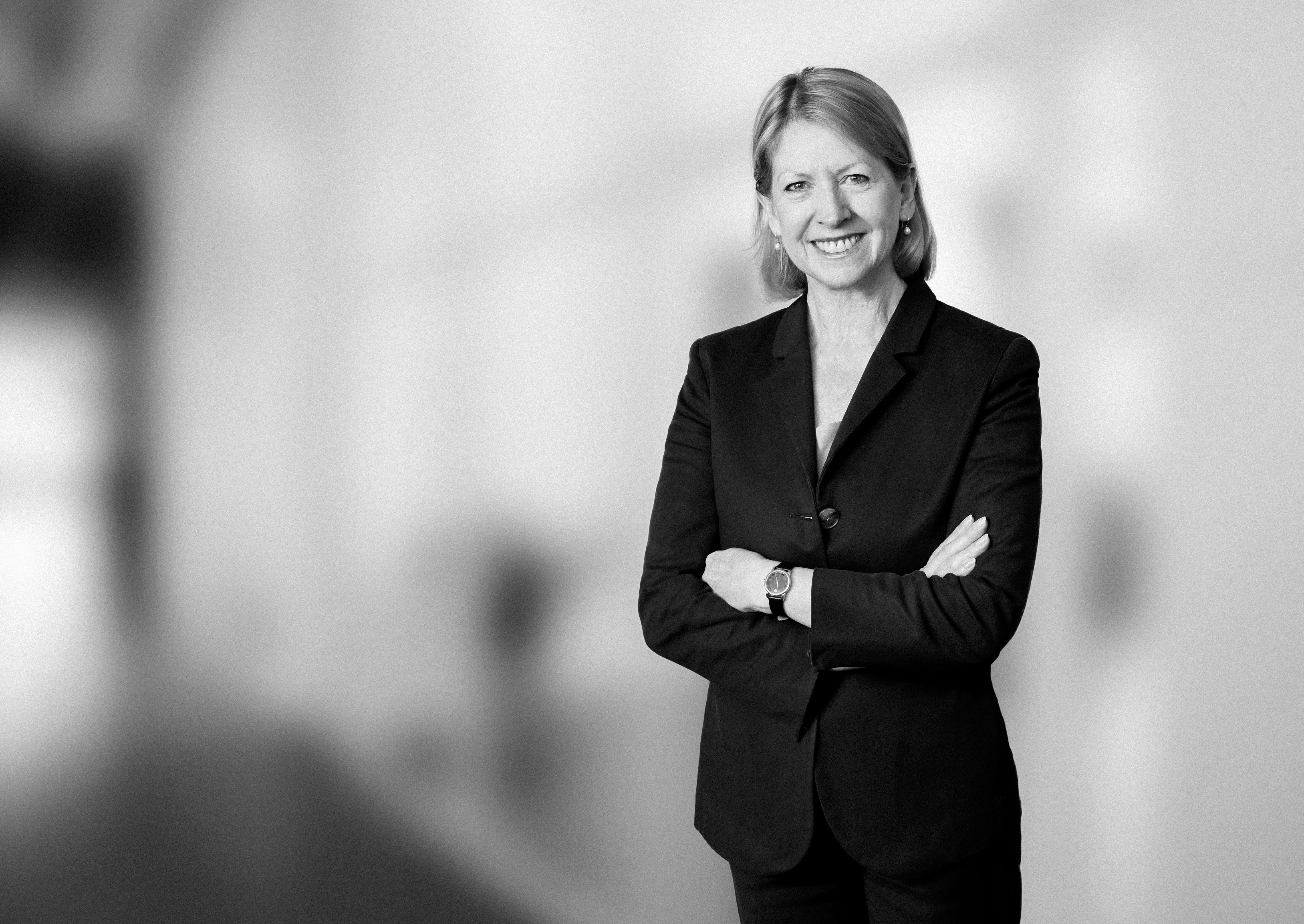 Kate is Head of Trade Marks and a member of our Management Board. She is a Solicitor and Chartered Trade Mark Attorney with over 25 years' experience in relation to trade marks and related copyright, design and internet matters. Her work includes advising on the adoption, registration and enforcement of trade marks internationally, with a particular focus on the leisure and retail industries with a global reach. She has a particular expertise in counselling clients on international filing and enforcement strategies and avoiding dilution of the value of trade marks. Advising charities has also been a key aspect of Kate's work and she was awarded an MBE in 2016 for services to education. Kate is the former President of the Chartered Institute of Trade Mark Attorneys and currently chairs the CITMA Brexit taskforce.
Sign up to our newsletter: Forward - news, insights and features
Contact Us
We have an easily-accessible office in central London, as well as a number of regional offices throughout the UK and an office in Munich, Germany. We'd love to hear from you, so please get in touch.