We are delighted to have once again been ranked Band 1 in Chambers & Partners 2022 legal guide for Patent & Trade Mark Attorneys UK. This is the second year running we have achieved top tier and are one of only seven UK firms to be included in their top category.
We're described as "strong on the patent and the trade mark side", with "the right skill set from a technical perspective and they have the international connections we need."
Read our full Chambers & Partners review.
Sean Jauss - Ranked Individual 2022
We're particularly pleased to see Sean Jauss ranked again. This is the 14th year he has been personally recognised for his legal knowledge, experience, ability, effectiveness and client service - congratulations Sean!
Clients say he is "Outstanding on IP contracts". "Sean Jauss understands our business needs and provides a good solution; he is very calm and thoughtful in his support". " He gives timely and well-considered advice, interpreting the legal niceties in a way I can understand."
We thank all of our clients and referees for providing such wonderful feedback!
About Chambers & Partners
Chambers and Partners is an independent research company operating across 200 jurisdictions delivering detailed rankings and insight into the world's leading lawyers. They rank law firms and lawyers based on client service, depth of team, commercial vision, business understanding, diligence and value for money.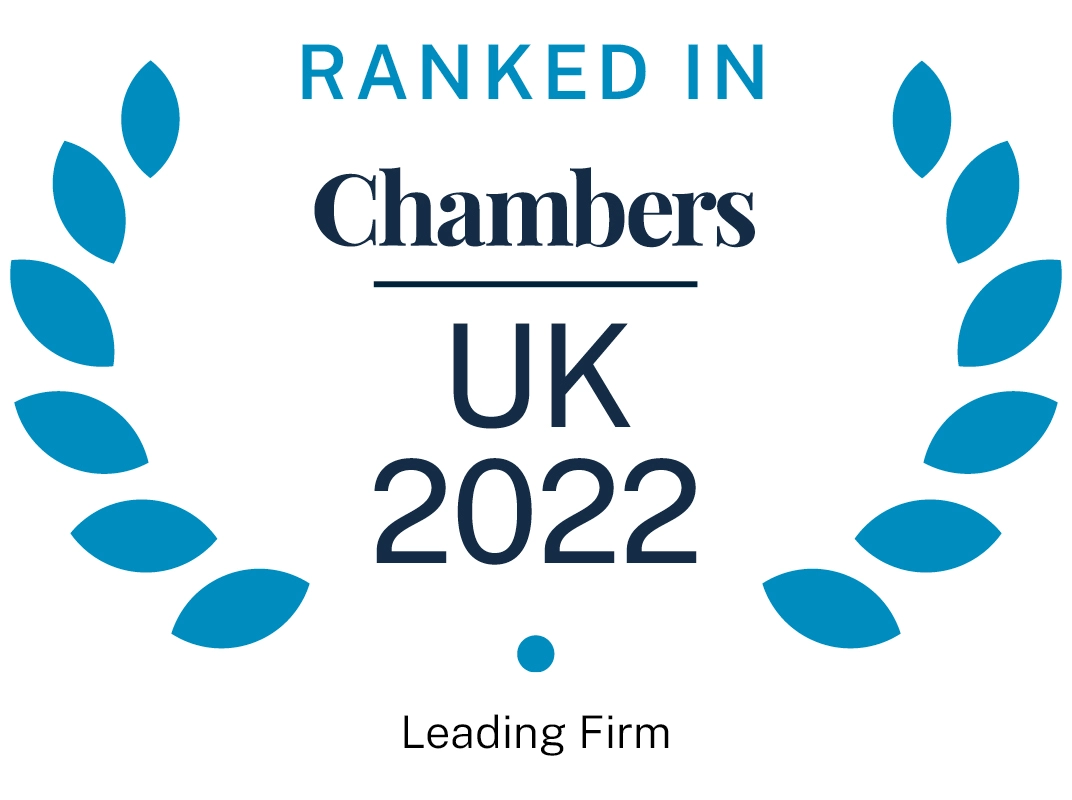 Jacqueline is a member of the firms Marketing and BD team. She is a marketing and business development manager responsible for the firm's profile-raising activity and practice group marketing and BD. She works primarily with the Chemistry and Legal practice groups and also manages other firmwide projects.
Sign up to our newsletter: Forward - news, insights and features
Contact Us
We have an easily-accessible office in central London, as well as a number of regional offices throughout the UK and an office in Munich, Germany. We'd love to hear from you, so please get in touch.