Battery technology is an area of constant innovation. For years we have been trying to squeeze a little bit more performance from our electronic devices. However, we are now at a juncture where the power demands of these devices have risen to a level where future development of entire industries depends on significant advances in battery technology.
Two such industries are Electric Vehicles (EVs) and renewable energy.
EVs
There is growing global demand for fully electric and zero emission vehicles, with the market estimated to be worth £5bn in the UK and £50bn in Europe by 2025. Innovation in the EV market is now essential to enable governments worldwide to meet their commitments to reduce dependence on traditional petrol and diesel technologies – for example the UK government commitment to end the sales of conventional petrol and diesel cars by 2040 in order to meet clean air targets.
One of the major problems facing EV development relates to the limitations of their batteries: the "range anxiety" of consumers, their cost, their weight, the charge time, the charge density (the charge per kilogram of battery) and the availability of charging stations. Every aspect of battery performance needs to be improved before the automotive industry (as well as the new entrants into this arena) can produce an EV that is a viable mass market replacement for traditional combustion engine vehicles.
Currently, most of the manufacturing capacity for batteries to supply Europe's developing EV industry are made in China. As this FT article notes, 80% of the world's planned and existing battery production sits in Asia with the EU having less than four per cent. Furthermore, Asian battery manufacturers are now starting to build capacity in Europe. South Korea's SK Innovation and Samsung SDI are building factories in Hungary, LG Chem in Poland, and China's CATL has announced plans to build one of the world's largest battery factories in Germany.
To effectively compete with these global battery companies, we expect to see massive European investment in battery research over the next decade. This funding is needed to drive innovation, as well as commercialisation of the technologies that will underpin the next generation of batteries.
There are several EU initiatives, summarised in this FT article. "Individual EU countries will be allowed to fund 100 per cent of research, as long as they involve some cross-border projects. The EU's Horizon 2020 research fund has set aside €200m for battery projects; €800m is available to finance building demonstration facilities; regions looking to promote the industry can apply for the €22bn regional funds available; and the European Fund for Strategic Investment is available from the European Investment Bank to co-fund the billions of euros needed to build an EU equivalent of Tesla's "gigafactory" battery facility in the Nevada desert."
In the UK the Government has created the Faraday battery challenge - a £246m programme to bring forward the next generation of electric vehicles. It is supporting battery research from fundamental research through development and innovation to industrial scale-up. There are three "elements" of this funding.
The first is £78m for a new 'application-inspired' research programme co-ordinated at a national scale, which is being led by the Faraday Institution.
A further £88m innovation scheme is also in place to stimulate collaborative research and development with co-investment from industry. This will de-risk and enable the steps to get from basic research through to manufacturing at scale.
Finally an £80m scale up fund allows companies of all sizes to rapidly move new battery technologies to market through the creation of an open-access facility, the UK Battery Industrialisation Centre.
Two rounds of this exciting challenge have already been held, and the winners, announced here and here, include projects led by Williams Advanced Engineering, McLaren Automotive, Cheshire-based ICoNiChem, Aston Martin Lagonda, and Ilika Technologies and a range of universities including Imperial College London and UCL.
The UK Government has also announced an additional £106m package of incentives for projects developing innovative green battery, vehicle and refuelling technology.
Renewables
Alongside electric vehicles, a second example of technology whose wider implementation is being held back waiting for advances in battery technology is renewable energy generation.
As concerns grow about climate change and a larger proportion of the world's energy is derived from renewable sources, the challenges posed by the variable and periodic nature of wind and solar power will become even more apparent. One solution is to store the energy from the renewable resource to smooth out the peaks and troughs in consumer demand but this presents a major challenge using existing battery technologies.
Large-scale battery installations are springing up across electricity grids around the world, to provide this flexibility. For example, in 2017, approximately 1.4GW of this adaptable power storage capacity was installed worldwide and there is presently around 500MW of large-scale battery capacity installed around the UK, a figure that is expected to double within three years according to the analysts Aurora Energy Research.
This battery capacity connected to large-scale power grids is viable using current lithium-ion battery technology. However, for individuals and communities that are either not connected to a large scale electricity grid or where the power supply is unreliable, smaller scale local or domestic battery units are likely to become more common as solutions to smooth the power supply from renewable sources.
This trend is already under way. The German firm Sonnen, which is a major player in the home batteries sector, describes the market as still in "the very, very early phase" with current customers - primarily in Germany, Italy, Australia, California and Hawaii - being consumers generating power from inherently periodic solar source, or living in regions where power cuts are common due to natural phenomena such as increasingly-common extreme weather events.
However, the development of this local and domestic battery capacity is being restricted at least partly by the power density of existing batteries which restricts manufacturers' ability to produce the smaller power units that would be required. Innovations in the battery sector, such as exploration of alternatives to lithium-ion storage, will be vital to unshackle development of this type of local power storage which in turn should enable a higher proportion of worldwide electricity production to rely on periodic renewable generation systems.
These are just two examples of the increasing demands that are being placed on battery technologies that will drive both innovation and an increase in production capacity in the coming years. The exciting results of this for the consumer include not only the emergence of improved EVs and more widespread installation of clean, reliable electricity generation but will also mean that the cost of batteries is set to fall. According to the latest annual forecast from research company BloombergNEF (BNEF), the global energy storage market will grow to a cumulative 942GW/2,857GWh by 2040, attracting $620bn in investment over the next 22 years. BNEF's latest Long-Term Energy Storage Outlook sees the capital cost of a utility-scale lithium-ion battery storage system more than halving between 2018 and 2030 which will "transform the economic case for batteries in both the vehicle and the electricity sector.
While we've focused on these two sectors in this article, batteries are essential to such a huge range of devices that any significant developments in the basic technologies available for electricity storage will resonate throughout our daily lives. This universal applicability will mean that obtaining strong IP protection and assessing intellectual property assets of competitors is going to be vital for innovator companies wanting to establish themselves in this market.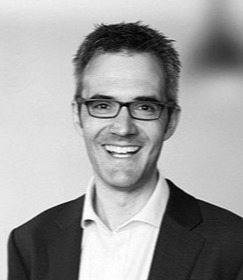 Sam is a Partner and Patent Attorney at Mewburn Ellis. He works principally on chemistry and materials science patents. Sam has extensive experience drafting new patent applications and coordinating prosecution and grant worldwide. He also regularly represents clients at EPO oppositions and appeals. Sam has a particular interest in Supplementary Protection Certificates (SPCs) and leads our SPC group.
Sign up to our newsletter: Forward - news, insights and features
Contact Us
We have an easily-accessible office in central London, as well as a number of regional offices throughout the UK and an office in Munich, Germany. We'd love to hear from you, so please get in touch.