Severe acute respiratory syndrome coronavirus 2 (SARS-CoV-2), better known as COVID-19 or simply coronavirus, has affected the lives of everyone worldwide. This novel coronavirus has spread rapidly and caused a global pandemic, resulting in lockdowns and thousands of deaths. But apart from social distancing and wearing masks when in enclosed public spaces, how else can we protect ourselves from this novel disease?
Recently, there have been several reports that certain vitamins and minerals associated with immune function, such as vitamin C and zinc, may help the fight against coronavirus. In particular, there has been a focus on vitamin D. But could vitamin D prevent or treat COVID-19?
Vitamin D
Vitamin D is one of the essential vitamins and is a steroid hormone. It exists in two main forms: vitamin D3 (cholecalciferol) and vitamin D2 (ergocalciferol). Vitamin D is well known to regulate calcium and phosphate levels in the body, to maintain healthy bones, teeth and muscles. More recently, vitamin D has also been linked to the maintenance of the immune system.
Typically, most people get vitamin D through sun exposure, which triggers its synthesis in your skin cells, earning vitamin D its nickname: the "sunshine vitamin". However, vitamin D can also be found naturally in a small number of foods; such as oily fish, red meat, liver, egg yolks, and in fortified foods like breakfast cereals.
In the UK, the recommended dietary intake of vitamin D is 10 micrograms per day, but most people are able to synthesise enough vitamin D directly without supplements. A person is considered to be deficient in vitamin D when there is less than 10 nanograms of 25-hydroxyvitamin D (the circulating form of the vitamin) present per millilitre of blood plasma (equivalent to less than 25 nanomoles per litre). A vitamin D deficiency can result in a number of diseases, such as the weakening of bones leading to rickets and osteoporosis, and mental health issues such as depression and Seasonal Affective Disorder (SAD).
Vitamin D deficiency is one of the most common nutritional deficiencies in the world. The UK has one of the highest rates of the deficiency in Europe, as it is estimated that almost a quarter of the UK population are deficient in vitamin D, rising to about one in three during the winter months, due to reduced sun exposure. There are also certain at-risk groups that are more prone to being deficient in vitamin D than others. Some research has shown that melanin in your skin, more of which is present in darker skin tones, can reduce the amount of vitamin D produced and lead to a vitamin D deficiency.
Link to COVID-19?
There were increasing concerns of an expected increase in vitamin D deficiency during lockdown due to an expected reduction in sun exposure. Additionally, it had been noted that there appear to be higher rates of infection and death due to coronavirus in people of black, Asian or minority ethnic (BAME) background, who are already more prone to a vitamin D deficiency.
Coupled with the fact that vitamin D appears to have a role in immune function, researchers began looking at the role of vitamin D in coronavirus.
The potential that vitamin D may be useful in the fight against coronavirus appeared to be first noted by Dr Attila Garami in early March, citing a study that vitamin D can lower renin-angiotensin system (RAS) activity. Modulation of RAS is known to reduce acute respiratory distress syndrome (ARDS), a life-threatening complication of severe coronavirus. [For more information on the immune system and the severity of COVID-19, see our recent blog post here.]
Several retrospective, observational studies on the link between vitamin D and COVID-19 have since been published. Some have shown a correlation between low vitamin D levels and the severity of their coronavirus outcome. However, there are also studies that concluded there was no correlation between vitamin D and susceptibility of COVID-19.
The Royal Society published a rapid review of the literature behind vitamin D and the link to coronavirus in mid-June, urging further research was needed to understand the possibility that a vitamin D deficiency predisposes to COVID-19. They suggested that vitamin D supplements should be taken to avoid deficiency, with the caveat that very high doses of vitamin D can be toxic.
The potential link between vitamin D and COVID-19 deficiency resulted in a call from public health officials to urgently review the potential of vitamin D to reduce the risk of coronavirus.
Government Reports
The Scientific Advisory Committee on Nutrition (SACN), advisors for Public Health England (PHE) on nutrition and related health matters, published their rapid review on vitamin D and acute respiratory tract infections mid-June. They concluded that the evidence on vitamin D supplementation and infection risk for acute respiratory tract infections (not COVID-19 specifically) were inconsistent, and that there did not appear to be a beneficial effect of supplementation on infectious disease risk. However, they still recommend an intake of 10 micrograms of vitamin D per day, referring to their original 2016 report on vitamin D.
A similar message was published by the National Institute for Health and Care Excellence (NICE) in their COVID-19 rapid evidence summary for vitamin D at the end of June. They reiterate that there is no evidence to support that taking vitamin D supplements to specifically prevent or treat COVID-19. Nevertheless, they do recommend following the UK Government advice on daily vitamin D supplementation to maintain bone and muscle health during the pandemic.
However, nutrition and industry experts have criticised these reports, stating that the studies showing strong associations should be good enough evidence, in the midst of a pandemic.
Conclusions
Clearly, more research is needed to understand whether vitamin D could offer any protection from coronavirus. The SACN, NICE and PHE intend to continue monitoring the emerging reports on the link between vitamin D and COVID-19, and will consider updating the advice in light of new evidence.
It is important to note that all the research on coronavirus is in its infancy, and it is difficult to draw any clear conclusions and recommendations. To complicate the matter further, the majority of research papers published in this area have yet to be peer-reviewed - a rigorous process where the submitted research is reviewed by experts within the same technical field.
Nevertheless, what is clear is that being deficient in vitamin D, or any other nutrients in your diet, is not good for your health. If in doubt about any deficiencies in your diet, whether it is vitamin D or any other nutrients, it is always recommended to consult your doctor first.

For more coronavirus (COVID-19) blogs, see our Spotlight on Coronavirus.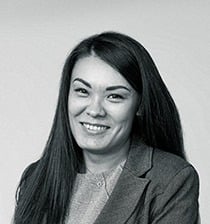 Melodie is a trainee patent attorney in our chemistry team. She has Master's degree in Chemistry and a DPhil in Organic Chemistry, both from the University of Oxford. Her undergraduate research focused on synthesising drug candidates for the treatment of ERF-related craniosynostosis. Her doctoral research focused upon developing a novel method to synthesise the bicyclic ketal D ring in the total synthesis of the marine macrolactone pectenotoxin-4.
Sign up to our newsletter: Forward - news, insights and features
Contact Us
We have an easily-accessible office in central London, as well as a number of regional offices throughout the UK and an office in Munich, Germany. We'd love to hear from you, so please get in touch.