Cornwall has long been an historic centre for mining in the UK. Since the 1800s Cornwall has been a pre-eminent source of copper and tin. However the Cornish mines closed their gates for the last time in the late 1990s. Now, a different substance that was first detected in 1854 might be the catalyst to bring about a revival in Cornish mineral extraction. Lithium.
Lithium is an essential component of batteries which are key to the electric vehicle and technology industries. The British Government has recently pledged to eliminate sales of all internal combustion engine cars and vans by 2030. As a result, the significance of lithium in the UK will increase rapidly in the near future.
That said, lithium is a relatively rare element in the Earth's crust – currently most global lithium is mined in South America or Australia and processed in China. We have previously blogged (see Taking charge - repurposing, recycling and reinventing batteries) about the importance of sustainability of lithium supplies in the battery industry. The discovery of new sources of lithium will help to deal with some of these issues.
BBC News recently reported on the possibility of lithium mines opening in Cornwall. A high quality supply of lithium in the UK presents an exciting opportunity. Since present battery technology is dangerous to transport, battery and high-tech companies have a tendency to co-locate. Cornish lithium production could potentially bring about a welcome injection of funding and high-skilled jobs to the Cornish peninsula.
At present there is no major lithium supplier in Europe. While lithium has been detected in the Czech Republic, the Cornish deposits are purported to be "globally significant" in terms of size and quality. Timely harnessing and utilization of this natural resource could put the UK at a key strategic position for the supply of lithium to the local electric vehicle and technology markets.
Green potential
Extraction of natural resources is often associated with a major negative environmental impact. However, one of the companies prospecting the area, "Cornish Lithium" is proposing a minimally damaging and net zero carbon lithium extraction process.
The minerals can be found dissolved in naturally occurring geothermal brines with relatively few contaminants. Therefore Cornish Lithium intend to trial a direct lithium extraction (DLE) method. This utilizes renewable geothermal energy, requires only a very small physical footprint and returns spent brine to its original source. DLE process have the potential to be net zero carbon, without being weather dependent, water intensive or requiring an open pit mine. Environmentally conscious technology like this could potentially change the public perception of mineral extraction perhaps reducing future barriers to obtaining natural resources.
Cornish Lithium have already attracted major funding in a £4 million collaboration with Geothermal Engineering Limited and more recently the UK Government. We look forward to seeing how this project develops.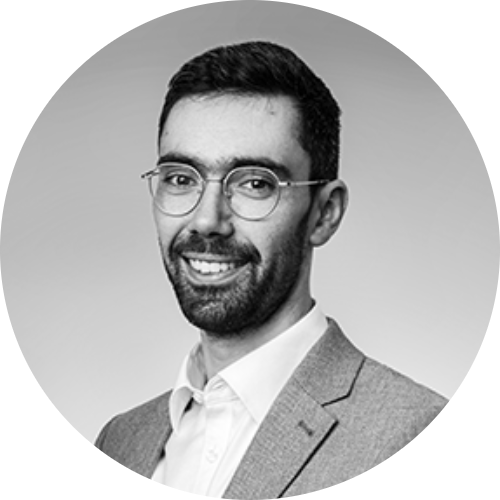 Joseph is a patent attorney working in the chemistry and materials field assisting in the drafting and prosecution of UK and European patents. He also has experience in opposition and appeal proceedings before the EPO and the management of national/regional phase entry of international patent applications.
Sign up to our newsletter: Forward - news, insights and features
Contact Us
We have an easily-accessible office in central London, as well as a number of regional offices throughout the UK and an office in Munich, Germany. We'd love to hear from you, so please get in touch.