From its first steps in North Shields to international stature, how has this company's approach to IP strategy protected its progress? Alex Eliseev finds out for Forward.
Forward: features are independent pieces written for Mewburn Ellis discussing and celebrating the best of innovation and exploration from the scientific and entrepreneurial worlds.
Paul Ruddick calls himself a regular guy. He's a father and a husband who likes good sport, enjoys a beer, and would love the time to write short stories. But in the business world, the 52-year-old from Newcastle is considered a bit of a maverick – one who has managed to take a kitchen-table sketch and turn it into a cable management company that is trading in 30 countries and fast approaching annual revenues of £25m. Ruddick has done all this by disrupting the world of white plastic cable trunking, a product niche that – until his company D-Line came along – hadn't changed much since the 1950s.
As he sips coffee from a shiny D-Line-branded mug, Ruddick explains that when it comes to innovation, his team bounces ideas around like the 'inside of a pinball machine'. 'We like being a disrupter. Being a step ahead,' Ruddick continues. 'It motivates us. We like surprising the bigger companies with new concepts. It's a bit of creative mischief.'
Untangling old ideas
The D-Line story begins in 2004. Ruddick had invested in an electrical wholesale company when he began to notice a glaring gap in the market. There was only one way to hide messy, potentially dangerous cables and that was inside a square, white trunking box that refused to blend in with its surroundings.
Ruddick began to observe this problem both in his trade and in his home life. At work, he was asked about running cables through a hospital ward by a contractor who insisted that they needed to fit in with the decor. It was a tricky installation that involved solid walls and bedside monitors. Square cable boxes felt too industrial for this hospital ward, but there was no alternative on the market.
Then, one rainy night, Ruddick's doorbell rang. The caller was a salesman trying to convince him to buy a bundle of 55 television channels. The salesman was persuasive and soaking wet, and Ruddick loves a good sales pitch, so he let him in and bought the set-up with one request: keep the cables tidy.
However, when the installation was done, the white cables were the usual mess. They ran over dark floors and were an eyesore. When Ruddick questioned the salesman, he was told the installers had done the best they could by taking the shortest route possible. Again, Ruddick's thoughts went to the absence of a product that could make ugly cables disappear.
At his kitchen table, Ruddick began to sketch what a new kind of cable trunking could look like. He softened the corners and turned it into a 'D' shape. He broke away from a two-part system and thought about a click-and-lock mechanism that would allow the trunking to be a single piece with a cleverly designed hinge. He imagined different colours, which would help the plastic blend in.
Chicken and egg conundrum
For two years, Ruddick pushed his resulting invention into the market. It took all the salesmanship he had. People liked the innovation but wanted proof that there was a market for it. It was a 'terrible trap' that frustrated Ruddick, who had broken away from his other company to pursue D-Line. He had £400,000 riding on his idea, plus more than half a million pounds he'd raised from investors. Ruddick calls it a 'chicken and egg' conundrum: buyers didn't want to gamble on a new product from a new company, but it was proving impossible to demonstrate its worth unless one of them actually did.
Ruddick was also trying to get the D-Line trunking into giant UK outlets such as Screwfix, B&Q and Homebase. But this took time, as they all had sales schedules and existing product agreements. He spent his time dashing to meetings in every corner of the UK, trying to climb out of the trap.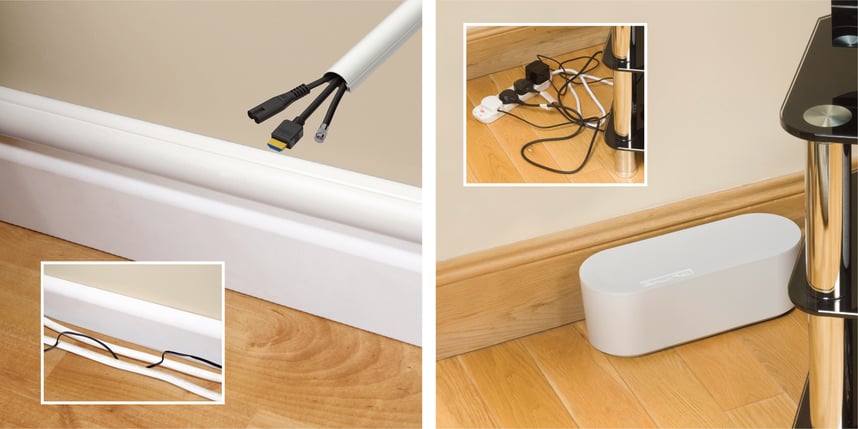 D-Line trunking (left) and cable tidy unit (right)


Finally, he got a lucky break. Ruddick met with a wholesaler whose director agreed to feature the D-Line trunking on the back page of its catalogue – for six months, no matter what happened. It was a kind gesture and an extraordinary show of faith. The company printed 100,000 copies of the brochure each month. 'The boss liked to do things differently and he stayed true to his word,' says Ruddick. 'So then I actually had a testimonial that I could take to some key targets.'
His invention began to make its way into businesses and people's homes. Fifteen years later, D-Line has sold more than 30 million meters of trunking, employs nearly 100 people and has embraced online selling. When COVID-19 swept across the globe, workers began setting up home offices and families bought new televisions and computers, all of which boosted demand for cable management. D-Line, based in North Shields, is growing fast and hopes to hit the £25m turnover mark in next eighteen months.
The power of a patent
Ruddick says the company would be nowhere near as successful as it is had he not invested in patents and design registrations. D-Line has worked with Mewburn Ellis on its portfolio of IP rights comprising patents and designs, as well as trade marks, some of which it has had to enforce. 'Mewburn Ellis can empathise with what we're trying to achieve,' he says. 'We've gone on a real IP journey together.'
Mewburn Ellis partner Robert Watson recalls meeting Ruddick in Newcastle in before D-Line had been formed and advising on filing a UK design for the first variant of the D-shaped trunking: 'Paul had a clear ambition to commercialise his idea and started the journey in the right place by protecting it before looking for investment.'
It's a journey that has been filled with innovation. On top of the initial D-Line design, along came alternative finishes, floor edgings that hide cables, fire-proof cable supports, linkable cable protectors, socket enclosures and now a new cable-hider shelf. But Ruddick says that creating cable management solutions is 'not rocket science' and designs need to be simple to be effective. Simplicity, however, is difficult to protect legally, so any patent applications for the technology embodied by the products must be as detailed as possible and robust enough to withstand both copycats and workarounds, while still aiming for protection that is as broad as possible.
'We have a busy design team, but if we don't have a patent, we have no confidence in a product's longevity,' says Ruddick. 'It will be copied.' He speaks from experience.
About a decade ago, D-Line discovered an imitation product in Australia. It was a territory Ruddick had not included in its first patent, focusing instead on the big markets: the US, Europe, China and Canada. This wasn't unusual; patent applications can be expensive, so young companies often chose strategic areas to cover.
"Simplicity is difficult to protect legally, so patent applications must be as detailed as possible and robust enough to withstand copycats and workarounds"
Fortunately, it turned out this imitation product in Australia was being made in China, so D-Line could step in to stop the flow of knock-offs. Ruddick says they are now having to enforce their intellectual property regularly.
More innovation ahead
Ruddick has learned that trust and knowledge play a key part in picking an IP partner. With Mewburn Ellis, he knows the attorneys advising on design protection and writing his crucial patents will have the technical understanding to give his products maximum cover. Fighting off copycats can sometimes come down to the difference between writing '10 degrees' and 'from between 5 degrees and 15 degrees'. It's the little details and thorough explanations that help an ambitious company earn profits from its intellectual property.
It's also a collaborative effort. In this respect Ruddick recommends you: 'Give as much detail as possible' and 'Provide a sample'. Backing him up on this is Mewburn Ellis associate Alex Burns, who has a collection of D-Line products at his desk that tell the history of the product range and illustrate the attempts others have made to copy it. 'It's great being able to be hands-on with the products you are working on', he says. Ruddick also advises companies with new products that: 'If you're confident in your product, push your patent as far as you can sensibly afford to. Without the patents, we wouldn't be where we are.'
Last year, D-Line was awarded a prestigious Queen's Award for Enterprise. This was based on six consecutive years of 'exceptional sales growth' in export markets. It's an award, Ruddick says, that meant the world to the company.
Looking ahead, he borrows a line from Amazon founder Jeff Bezos and says every day at D-Line is 'day one'. There's a new product on the way, big growth plans and hopes of winning more awards for trade and innovation.
'I think we're doing something really special here,' Ruddick says. 'But we're still looking for something bigger and better.'
---

Perseverance pays off
Robert Watson, Partner and Patent Attorney at Mewburn Ellis comments:
"Paul and D-Line's story is one of ingenuity and perseverance. As Paul says, IP has played a key role in protecting his business' investment in new products from its early stages as a small start-up to emerging as a major force in his chosen field. Of course, it helps have a great product – I have installed D-Line trunking at home. It is not often we get to use our client's products!"


---
Written by Alex Eliseev
Images provided by D-Line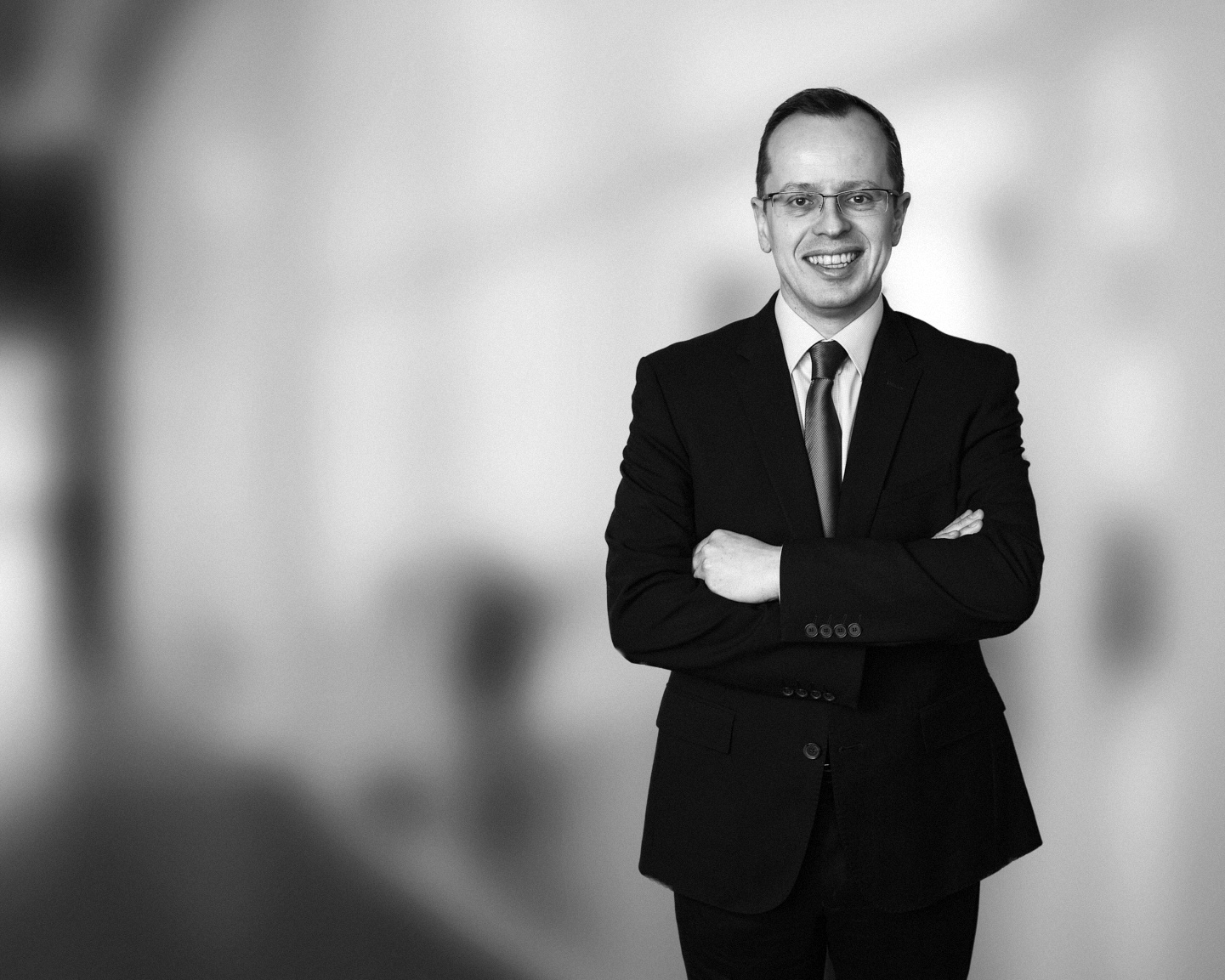 Robert is a Partner and Patent Attorney at Mewburn Ellis and handles patent work in our chemistry team. Dealing mainly with drafting and prosecuting and advising on global portfolio management and invention capture, he has particular experience in the pharmaceutical and industrial chemistry sectors. He is also a leading member of our designs team. Robert is a member Standing Advisory Committee before the EPO (SACEPO), and Vice-President of FICPI's Work and Study Commission (CET) in which capacities he meets the European Commission, EPO, EUIPO, WIPO and other patent offices. He is also a member of the Designs and Copyright committee of CIPA and represents FICPI-UK on the Marks and Designs Forum (MDF). He regularly speaks at conferences on a variety of topics including design law, entitlement to priority and privilege.
Sign up to our newsletter: Forward - news, insights and features
Contact Us
We have an easily-accessible office in central London, as well as a number of regional offices throughout the UK and an office in Munich, Germany. We'd love to hear from you, so please get in touch.