Germany is synonymous with precision engineering and quality manufacturing, so it comes as no surprise that Germany hosts a world-leading MedTech industry.
Companies such as Siemens (now Siemens Heathineers) and Carl Zeiss, founded at the end of the 19th century, exemplify Germany's long history of producing high quality medical equipment such as diagnostic imaging, precision medical and dental instruments, and optical technologies.
Germany is the third-largest medical technology market in the world after the United States and Japan, and it is by far the largest in Europe, twice the size of the French market and three times as large as those of Italy, the UK and Spain. The German medical device industry is one of the most lucrative healthcare markets worldwide accounting for roughly €44 billion annually.
Like much of Germany's engineering sector, German MedTech is export-oriented, with around €34 billion in annual export sales. This export share has been born out of prolonged investment in R&D and innovation by German MedTech companies - they invest around 9% of their sales in R&D. German companies also routinely file the second most MedTech patent applications per year with the European Patent Office.
The scale and quality of MedTech innovation in Germany is made possible because of its world-class research facilities. Germany further encourages innovation by offering generous state-aided R&D funding in the form of grants, interest-reduced loans, and special partnership programmes.
Close cooperation between manufacturers, hospitals, universities, and research institutes is also promoted, with strong links between commercial R&D and scientific research. There are more than 30 medical technology cluster networks such as Life Science Nord, Medical Mountains, or Medical Valley all of which foster a support ecosystem for creating and incubating start-up companies and spin-offs built out of research which originated at these organisations.
Also, like much of German industry, German MedTech is dominated by small and medium-sized enterprises (SMEs); for example, 93% of German MedTech companies employ fewer than 250 people. So another key feature of these medical technology cluster networks is that they provide SMEs with a community that helps them grow, collaborate, and share their R&D. This in turn stimulates innovation and encourages new companies to form to commercialise it.
Latest trends in R&D
It is well-known that innovation and R&D follow trends, and these trends often originate from a break-through development in one industry subsector that has application in a wide range of other industry subsectors. Additive manufacturing is one such example. This topic currently gaining more and more momentum in the global MedTech industry and, in particular in Germany, is now on the verge of being applied on an industrial scale. Significant progress has been made to develop this manufacturing method from being a technique for initial prototype construction to supporting full-scale automated series production.
New additive manufacturing processes for clinical surgery settings are a further "hot topic" in MedTech R&D. Custom-fit implants are often required at short notice such as for dental or neurological purposes and this has seen hospitals building their own 3D printing facilities next to their operating theatres. This means that patient-specific implants can be produced and fitted within a short period of time making bespoke and individually designed implants a reality.
Another big trend in MedTech is digital transformation often called industry 4.0. This broad trend relates to the inclusion of software solutions or data processing within medical devices. Fields of application include logistics, smart production plants, integrated software solutions, and connected devices to a digital hospital supply. This opens new markets but also necessitates a transformation of a MedTech device manufacturer to an expert in software and data processing.
Supporting the German MedTech industry
These advances herald an era of bespoke patient treatment and we watch with anticipation and excitement.
At Mewburn Ellis we are passionate about supporting German MedTech innovators and are well placed to do so. From our Munich office we offer the full range of patent, trade mark and design services, including drafting, prosecution, oppositions and appeals, dispute resolution, IP strategy consulting and portfolio management. The Munich team work closely and effectively with UK based colleagues to ensure our clients benefit from the entire depth and breadth of expertise available within the firm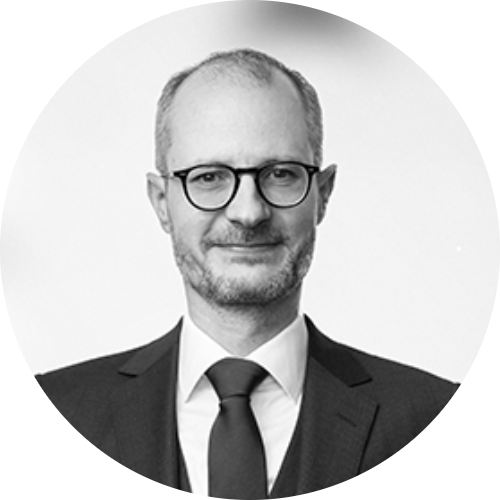 Urs is a Senior Associate and Patent Attorney at Mewburn Ellis. He has experience of original patent drafting and prosecution at the EPO and DPMA (German Patent and Trade Mark Office), principally in the engineering and medical technology sectors. Urs regularly represents clients in opposition and appeal proceedings at the EPO and DPMA. He has a special interest in optics and microscopy.
Sign up to our newsletter: Forward - news, insights and features
Contact Us
We have an easily-accessible office in central London, as well as a number of regional offices throughout the UK and an office in Munich, Germany. We'd love to hear from you, so please get in touch.