The number of electric vehicles on roads around the world is growing rapidly. For example, in the UK, by the end of July 2020 there were nearly 140,000 pure electric vehicles on the road, with pure electric vehicles making up 4.7% of new car registrations in the UK. Sales of pure electric vehicles are growing at a staggering rate, with sales in July 2020 being up 262% in the UK compared to July 2019. The rapid increase in adoption of electric vehicles in many areas is spurred on by national and local government policies, which seek to reduce air pollution in cities. Indeed, as the use of combustion engine vehicles is one of the major sources of air pollution in cities, a shift away from combustion engine vehicles and towards electric vehicles, which produce zero emissions at the point of use, can yield an immediate and significant impact on air quality in cities.
How to meet growing demand?
However, a major challenge associated with the rapid increase in numbers of electric vehicles is ensuring that sufficient charging infrastructure is provided. In fact, studies have shown that even in areas which promote the use of electric vehicles, the number of available charging points may not be sufficient to meet growing demand. Interestingly, research suggests that around 80-90% of electric vehicle charging takes place overnight at home, i.e. using private charging points in people's homes rather than publically available charging points. This indicates that a majority of early adopters of electric vehicles reside outside of city centres, where homes may typically have space available for installing private charging points. On the other hand, people residing in city centres, for example in apartment buildings, may not be able to install their own private charging points, and so will instead have to rely on charging points provided by the city. As a result, the lack of availability of public charging points in cities may be a significant barrier to the widespread adoption of electric vehicles in cites.
USA
Of course, adding new infrastructure to an urban environment can be quite difficult, as space may be at a premium, and changing or updating existing infrastructure is usually costly and time-consuming. Some cities in the US, like San Francisco, are tackling this challenge by taking the legislative route and requiring by law that at least 10% of all new parking spaces include facilities for charging electric vehicles. However such an approach may not work everywhere, particularly in already dense urban areas where new construction is infrequent. So, many cities around the world are having to come up with creative solutions to provide the necessary charging infrastructure for electric vehicles.
UK
For example, in London there is a plan to install up to 2,700 charging points along residential streets, by retrofitting lamp posts to enable them to act as charging points. These are standard charging points (which typically take 7-8 hours for a full charge), which are relatively cheap to install and produce a much lower strain on the electric grid compared to rapid charging points. The idea is that this will enable residents in many areas of the city to charge their vehicles overnight in close proximity to their homes, thus reducing the burden on the limited number of rapid charging points in the city.
Following the UK government's recent announcement that new cars and vans powered solely by petrol or diesel will no longer be sold in the UK from 2030, demand for charging points in the UK is likely to increase even more sharply over the coming years. To try and help meet this demand, the government has promised an investment of £1.3 billion for installing charging points in homes, streets and on motorways across England. It will therefore be interesting to see how UK cities prepare themselves for this transition.
Sweden
Another creative solution for electric vehicle charging is being taken in Lund, Sweden. There, a kilometre-long stretch of road near the city centre is being fitted with an electric rail that can be used to charge any electric vehicle having a suitable attachment for connecting to the rail. Elonroad, the company behind the project, says that this will enable electric vehicles to charge their batteries whilst driving along the road. Initially, the electrified road will mainly be used for charging the city's electric buses, however the hope is that in future electrified roads can be used more widely to reduce the demand for charging points around the city. Other companies are looking into the possibility of using induction charging for charging electric vehicles as they are driving, which would avoid having to use an attachment that directly connects the vehicle to the road. An interesting benefit of enabling an electric vehicle to recharge whilst it is driving is that a smaller battery could be used to power the vehicle, which could greatly reduce its price.
Each city will present its own unique challenges in terms of providing the necessary charging infrastructure, if widespread adoption of electric vehicles in cities is to be achieved. This will provide an opportunity for local governments and technology companies to work closely together, to come up with the creative solutions that are needed to address this challenge.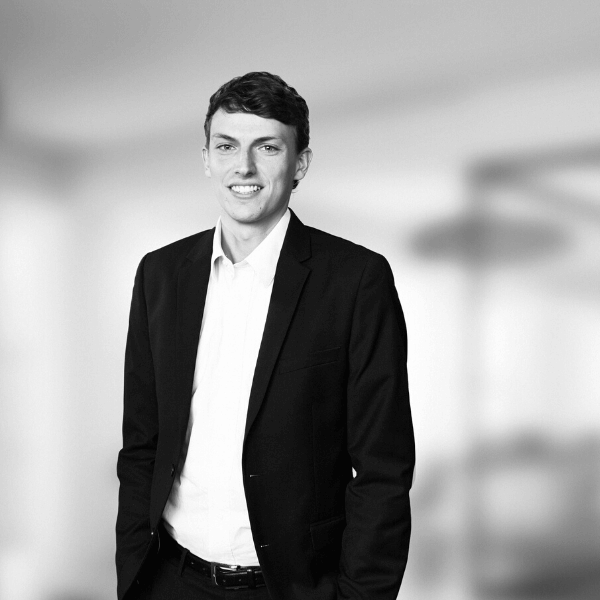 Daniel is a Senior Associate and Patent Attorney at Mewburn Ellis. He works in the electronics and engineering fields drafting and prosecuting patent applications before the EPO and UKIPO. Daniel has experience with Freedom to Operate (FTO) searches and analysis. He also played a part in a recent significant successful challenge at the UKIPO where we overcame the Examiner's objection that an invention was excluded from patentability as a computer program and business method.
Sign up to our newsletter: Forward - news, insights and features
Contact Us
We have an easily-accessible office in central London, as well as a number of regional offices throughout the UK and an office in Munich, Germany. We'd love to hear from you, so please get in touch.