The cosmetics industry has undergone a major transformation during the ongoing COVID-19 crisis. Pre-lockdown, physical retail outlets represented 80% of the prestige beauty market. However, the forced closure of bricks and mortar has changed consumer behaviour dramatically, driving up e-commerce sales at an exponential rate. At first blush, the upsurge in online transactions appeared to be the consequence of widespread panic buying. But as the UK's fifteenth week under lockdown approaches, industry experts report that the pandemic has simply expedited the gradual shift of cosmetics businesses into the digital sphere. Noticeable trends have emerged from this retail makeover as cosmetics brands align to the virtual shift.
The 'lipstick effect'
This is the long standing theory that consumers, in the face of troubling economic conditions, will treat themselves to affordable luxuries, such as a lipstick, to perk themselves up. Indeed, the sale of prestige beauty products increased by upwards of 6% between July and September 2016, following news of financial uncertainty brought about by the Brexit referendum. Today, news of tough times ahead appears to have fueled the same 'treat yourself' mentality. In particular, UK sales of prestige nail products online increased 12% in the first week of March, and 24% during the week that lockdown was announced on 23 March 2020, compared to the same period in 2019. Another example is legacy brand L'Oréal's 53% jump in online sales in the first quarter of this year.
Although a number of cosmetics retailers, including the likes of Lush, have reopened since UK lockdown measures eased in early June, the complexion of the beauty industry has changed radically. The true impact of the pandemic has varied from brand to brand, although the general shift appears to be a reduction in overall revenue and a significant increase in online sales. For example, Japanese beauty brand Shiseido reported a 95.8% drop in net profits during the first quarter of 2020, but an increase in e-commerce sales by 25% in China. Similarly, the American multinational brand Revlon saw revenue fall 18.1% in the first quarter, whilst its ecommerce transactions witnessed a 47% growth. Notably, personal care purchases contributed to Revlon's rise in online transactions, together with hair colour sales, which comes as no surprise in view of the closure of hair salons.
Digital brand strategies
Another trend is the repositioning of brands' consumer engagement strategy. This has shifted from face-to-face contact to online consultations and an increase in social media activity, both directly from a brand's Instagram account and indirectly via influencers. Deciem, the beauty company behind The Ordinary, launched its 'Deciem at Home' complimentary virtual consultation service to provide expert advice to consumers from the comfort of their own homes. Other brands, including Boots and Clinique, have followed suit.
However, it is important to note that cross-channel marketing is not a novel initiative. For example, The Ordinary is reported to have already had their digital service in the pipeline and lockdown simply accelerated the launch. Furthermore, independently owned cosmetics brands, known as 'indie brands', such as Holy Grail Beauty Co., Centred, ADARCI LONDON and Shakeup Cosmetics have always been ahead of the digital curve, actively engaging with consumers on their social media platforms on a very personal level.
An enlarged social media audience has, in turn, created a consumer force to be reckoned with. Where exaggerating claims of the effectiveness of product ingredients was once an accepted practice, myth-busting medical professionals, such as Consultant Dermatologist Anjali Mahto, have taken to social media to separate fact from fiction, encouraging a culture of consumer scrutiny.
As consumers are increasingly educated and discerning, they are demanding that brands be held accountable. Again, indie brands are disrupting the cosmetics sector, providing transparency of product ingredients and authentic, clear messages about the ethos of their brands. The traditional high-end vs drugstore beauty brand paradigm seems to be a thing of the past, as indie brands take to social media to connect with consumers in a meaningful and personal way. Increased consumer screen time on social media, particularly during the pandemic, has thus created an opportunity for businesses to share branded digital content, which retail experts stress is paramount to staying relevant in an increasingly crowded field.
What do these trends tell us about the future of the beauty retail landscape?
It is welcome news that, in spite of living through uncertain economic conditions, beauty E-tailing is thriving. Although lockdown has forced consumers to satisfy their cosmetic needs online, it is by no means the end of brick and mortar sales. Indeed, the results of a study conducted by NPD Group in May 2020 is some cause for optimism, revealing that 39% of consumers aged 18-34 plan to buy beauty products to celebrate the end of lockdown and 47% say price promotion will be a main driver of shopping in-store.
In light of UK lockdown measures easing, physical retail has already started up again and consumers will find that they have returned to a new retail experience. For example, Boots has removed testers from public display in beauty aisles. Instead, the desired product will be dispensed by a beauty advisor under strict hygiene measures. As brands and consumers adapt to the new normal offline, it is clear that online shopping will continue to reign. As such, it is increasingly important for brand owners to be mindful of the intellectual property risks associated with an online presence and the strategies that can be mobilised to neutralise them.
Online brand protection and enforcement strategies
There are a number of means by which brand owners can protect and enforce their brand online:
Apply to register your brand name and logo as a trade mark - in the UK, a trade mark registration gives the owner the exclusive right to use the registered trade mark on those goods or services for which it is registered and to stop others from using and registering identical or confusingly similar marks for identical or similar goods and services.

Complete the Google legal troubleshooter form - Google recently announced that it has updated its legal troubleshooter form to permit users to submit requests to take down websites advertising counterfeit goods for sale that appear in the organic search results. This anti-counterfeiting initiative is very new, and so its effectiveness remains to be seen, but it is certainly another tool in your arsenal.

Register your trade mark with Amazon Brand Registry – Amazon's program offers search and report tools to identify potentially infringing product listings, which could result in their immediate removal.

Liaising with technology companies and other online retail platforms – once a counterfeiter has been identified, communicating with social media providers, ISPs and online retail platforms could result in takedowns and open a discussion about further defensive actions. Some social media platforms, such as Instagram, have specific mechanisms for reporting infringement and counterfeit goods.

Trade mark watching service – this software tool checks official journals worldwide at frequent intervals. A notification is generated when a potentially confusingly similar mark is published, enabling the brand owner to file a timely opposition to prevent registration of the mark.

Internet monitoring software – a broader form of technology which monitors the internet at large, including social media and retail platforms, for infringing listings.

Self-reporting consumer forum – directing consumers to a page on your website or email address where they can self-report instances of counterfeiting, fraudulent domain names and fake news is a cost-effective and popular strategy favoured by big brands such as Apple.
This blog was originally written by Pollyanna Savva.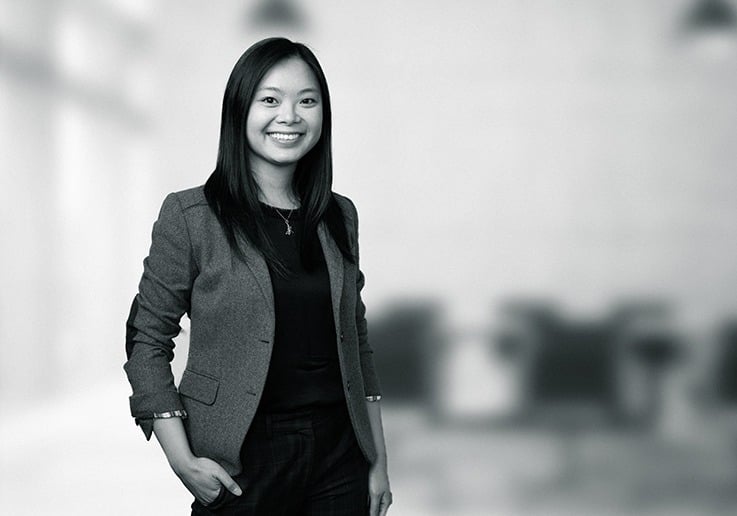 Jacqueline is a Partner and Chartered Trade Mark Attorney at Mewburn Ellis. She has extensive experience in managing large portfolios, particularly advising on international filing strategies and foreign filings and prosecution. Jacqueline's work includes acting in oppositions before the UKIPO and advising on multi-jurisdictional disputes, with extensive experience in negotiating settlement agreements. She has also been involved in Nominet and UDRP proceedings relating to domain names.
Sign up to our newsletter: Forward - news, insights and features
Contact Us
We have an easily-accessible office in central London, as well as a number of regional offices throughout the UK and an office in Munich, Germany. We'd love to hear from you, so please get in touch.