Featured in PharmaTimes, Julie Carlisle and Robert Watson dig deep into the maelstrom of intellectual property in pharma.
In this article, we explore:
Plausibility
One key issue that has emerged recently in UK and European patent law is the concept of 'plausibility'.
It can be particularly relevant to pharmaceutical patents, especially those for medical uses, where definitive proof of efficacy (i.e. clinical trial data) is typically not available when the earliest patent filings in a drug discovery programme are being considered.
COVID-19 vaccines
Perhaps one of the most challenging recent discussions about IP was at the World Trade Organization (WTO), about waiving IP associated with COVID-19 vaccines and treatments. South Africa and India proposed a broad patent waiver in October 2020, considering that patents were an impediment to the manufacture and distribution of COVID-19 vaccines.
Their position was reportedly backed by over 100 states, including the USA, but was opposed by others including the European Union and the UK.
Unitary Patent Court and Unified Patent
The main IP topic on everyone's mind is the imminent (and long-awaited) arrival of the Unified Patents Court (UPC) and the EU Unitary Patent (UP). The start date is 1 June 2023, with the 'sunrise period' having commenced on 1 March 2023. Make no mistake, the European patent landscape is about to change dramatically.

The pharmaceutical field often sees relatively broad EP validation strategies, especially for patents covering approved products or clinical candidates.
Read the full column in PharmaTimes.
See our other PharmaTimes columns.
---

About the authors
This article was co-authored by Julie Carlisle and Robert Watson.


Julie specialises in the drafting and prosecution of patent applications with a particular emphasis on both organic and pharmaceutical chemistry. She has extensive experience of advising on infringement and validity issues, in particular providing Freedom-to-Operate searches and opinions. She also represents clients in EPO opposition proceedings and provides general advice to intellectual property, including international portfolio management, IP strategy and IP litigation.
Email: julie.carlisle@mewburn.com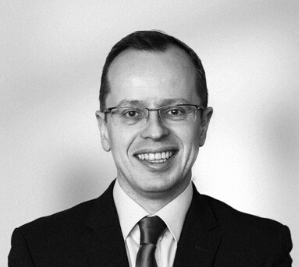 Robert is a Partner and Patent Attorney at Mewburn Ellis and handles patent work in our chemistry team. Dealing mainly with drafting and prosecuting and advising on global portfolio management and invention capture, he has particular experience in the pharmaceutical and industrial chemistry sectors. He is also a leading member of our designs team. Robert is a member Standing Advisory Committee before the EPO (SACEPO), and Vice-President of FICPI's Work and Study Commission (CET) in which capacities he meets the European Commission, EPO, EUIPO, WIPO and other patent offices. He is also a member of the Designs and Copyright committee of CIPA and represents FICPI-UK on the Marks and Designs Forum (MDF). He regularly speaks at conferences on a variety of topics including design law, entitlement to priority and privilege.
Sign up to our newsletter: Forward - news, insights and features
Contact Us
We have an easily-accessible office in central London, as well as a number of regional offices throughout the UK and an office in Munich, Germany. We'd love to hear from you, so please get in touch.