Government policy on the prescription of cannabis-derived medicines has undergone some interesting and important changes over the past few months, both in the UK and elsewhere.
In October 2018, UK Home Secretary Sajid Javid laid the Misuse of Drugs (Amendments) (Cannabis and Licence Fees) (England Wales and Scotland) Regulations 2018 before Parliament. The Regulations rescheduled cannabis-based products for medicinal use from 1 November 2018, to "ensure that patients have access to the most appropriate course of medical treatment".
The Regulations introduce a definition of cannabis-based product for medicinal use, and only products meeting the definition are rescheduled. Rescheduled products must be:
(1) a preparation or product which contains cannabis, cannabis resin, cannabinol or a cannabinol derivative;
(2) produced for medicinal use in humans and;
(3) a medicinal product, or a substance or preparation for use as an ingredient of, or in the production of an ingredient of, a medicinal product.
To reduce the risk of abuse, only the following three access routes for the order, supply and use of such products are permitted by the Regulations:
(1) a special medicinal product for use in accordance with a prescription or direction of a doctor (who has made the decision to prescribe) on the Specialist Register of the General Medical Council;
(2) an investigational medicinal product without marketing authorisation for use in a clinical trial or;
(3) a medicinal product with a marketing authorisation.
Although access routes to such products are limited by the Regulations, the medical indications for which they may be prescribed are not. So, this amendment paves the way for broader prescription of cannabis-based products by medical professionals in the UK going forward, and for the use of such products in clinical trials.
UK entrepreneurs are already responding to this new opportunity. Each month, the "First Wednesdays" London Cannabis Network event, organised by cannabis consultancy Hanway Associates takes place in London, Paris and Amsterdam. The event is attended by a wide variety of players in the medicinal cannabis sector, including start-ups such as Grow Biotech who aim to develop revolutionary processes, techniques, tools and formulations to bridge the gap between existing cannabis medicines and accepted pharmaceutical standards. The current pace of research and development in this field suggests that 2019 will be an exciting year for medicinal cannabis.
In the UK, the National Institute of Health Research (NIHR) has issued a call for evidence on cannabis-based products, which provides funding opportunities for primary clinical research into the safety and clinical efficacy or clinical effectiveness of cannabis-based products for medicinal use in humans. Applications for the programme are open until 31 July 2019.
Of course with any budding pharmaceutical sector comes the need for strong IP protection from the outset. It is important that the inevitable new brands and inventions which arise from investment in this fast moving field are captured and protected with a strong IP portfolio at an early stage, to provide an edge over competitors and establish a reputation as a leader in the sector.
At Mewburn Ellis we work with the organisations building the brand and technologies that will define tomorrow. To discuss your IP portfolio, please get in touch.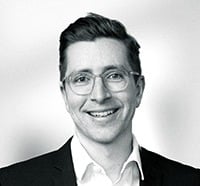 Callum is experienced in the drafting and prosecution of patent applications in the chemistry and materials fields. He represents clients in oppositions and appeals at the EPO and conducts extensive freedom to operate analyses. He has significant expertise in Energy Storage technology particularly battery materials, predominantly lithium ion battery materials.
Sign up to our newsletter: Forward - news, insights and features
Contact Us
We have an easily-accessible office in central London, as well as a number of regional offices throughout the UK and an office in Munich, Germany. We'd love to hear from you, so please get in touch.