As part of our 'meet the team' series, we talk to Emma Graham about her love of patent drafting, the challenges of patenting software and the fastest growing areas of development in healthcare technology.
As a child, Emma wanted to be either a tap dancer, a fighter pilot or an inventor. Whilst patent attorney might not have been on the list, her chosen career reflects that early fascination with new technologies and sees her working closely with inventors at the cutting edge of new developments in healthcare.
"I didn't know about patent attorneys until I stumbled across a team promoting the role at a university careers fair," she explains. "The more I heard about it, the more I loved the idea." Emma continued with her PhD in laser physics as part of the UK Attosecond Project. The day after she handed in her PhD thesis, she started a trainee position at Mewburn Ellis, qualifying in 2013.
Emma's favourite part of the job is patent drafting. "I love shaping the patent strategy from the very beginning," she says. "I enjoy the process of sitting down with the inventor and thrashing out the details of what they have invented."
She has worked with numerous incredible inventions over the years, but one that really stands out for her is an invention by client, Second Sight. "It works by converting an optical feed from a video camera on a pair of glasses to electrical stimulation at the retina or cortex, and can restore some form of vision to patients who are completely blind," says Emma. "I was incredibly privileged to meet one of the patients at the Second Sight laboratories a few years back and it was incredible to see the results of this life changing technology."
Emma has worked on prosecuting and defending the European patents for the invention. One of the US patents in the same family was selected by the US Patent Office as its 'eight millionth patent', something that, according to Emma, is considered to be a real honour in the industry.
On a recent trip to the Science Museum with her two young children, Emma spotted a Second Sight device. "We were looking at an exhibit on the human body and the future of healthcare, and there was one of my client's devices. It was a great feeling to see their work recognised there and to be able to explain to my daughters how the piece of technology worked."
Patenting software
Working on inventions that are at the interface between software and life sciences brings challenges. Patenting software inventions can be difficult, with an extra hurdle of "technical character" that has to be overcome in addition to the more standard requirements of novelty and inventive step.
Emma says, "It's a tricky area but one I have developed an expertise in, building up a practice patenting inventions that are at the borderline of what is eligible, pushing the boundaries of what constitutes a technical effect or technical character."
This expertise is needed more than ever given the rise of artificial intelligence and machine learning that many are calling the fourth industrial revolution. "We are certainly seeing a boom in digital health related inventions," says Emma. Two areas that are seeing rapid development, she says, are remote health monitoring and the use of virtual reality and augmented reality in mental health.
"Technology is allowing us to monitor patient's symptoms and bio markers from their own homes, using apps and wearable technology. This shift will yield more reliable results and be more user-friendly".
"As inventions such as these become more widespread, they have the potential to lessen the strain on healthcare resources and improve convenience for patients who, rather than attending regular appointments, will be monitored at home, saving them time and fitting in more easily with day-to-day life."
Using technology for the treatment of mental health conditions is also a growing area. "This wasn't something anyone saw coming ten years ago," explains Emma, "But I expect to see a lot more developments in this space. I am working on a number of inventions at the moment and predict more coming down the track."
Her work on these new innovations is the perfect job for Emma who "loves technology and getting to grips with new technological developments and how they apply in a commercial setting". During her PhD she became an expert in a very narrow area but being a patent attorney, she says, "means I get to be involved in multiple areas of innovation and hear about any number of cool inventions before anyone else."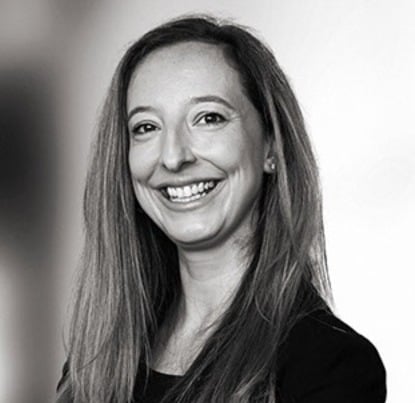 Emma works across all stages of the IP lifecycle from drafting and prosecuting patents to managing offensive and defensive opposition proceedings at the EPO. She is particularly experienced in the fields of photonics and Computer Implemented Inventions (CIIs). Emma's opposition experience includes the management of large opposition portfolios and she regularly advises on wider IP strategies within contentious technology areas, both in terms of advising on patents that cause potential issues for her clients and also in helping her clients to build up patent portfolios that are robust against attacks from others.
Sign up to our newsletter: Forward - news, insights and features
Contact Us
We have an easily-accessible office in central London, as well as a number of regional offices throughout the UK and an office in Munich, Germany. We'd love to hear from you, so please get in touch.