As part of our 'meet the team' series, we talk to paralegal Rachel Collier about her commitment to her job, the community and her love of writing.
Rachel, who is described by colleagues as being "incredibly positive and proactive" and "a real presence in the firm" has recently won Community Champion of the Year at the National Paralegal Awards.
"I was incredibly proud to have reached the final of the awards, especially in an area that means so much to me," says Rachel. "I was nominated by colleagues which was fantastic, I was quite taken aback. To then go on to win the Community Champion of the Year award at the ceremony was a dream come true and it meant so much to me to be recognised professionally for my community work."
Career development
Rachel has been in IP for the past 20 years, starting out as a secretary at an international IP firm before moving to a smaller IP firm where she worked her way up to Regional Office Manager.
"I had been at the same firm for ten years and it was time for a change so joined Mewburn Ellis in 2019. I wanted to get back to the case work, so it was a great opportunity for me. At the time, the firm was starting the WOW (Ways of Working) Project, trying to align the working practices of all the offices. In the past four years the firm has been through a lot of positive changes in terms of significant growth, improving the IT systems and processes. There is a lot to get involved in on the social side, charity work and a large diversity and inclusion project in progress too, it's great to work for such a forward-thinking firm which aligns with many of my own core values."
One of the best things about her job is being able to manage her own workload.
"I'm happy here as I love the autonomy of the paralegal role and being able to manage my own cases. I have a substantial workload and I flourish on that. My clients range from small UK-based SMEs to large Japanese corporations in the engineering, chemistry and life sciences sectors.
"I like organising and enjoy staying ahead of the deadlines. I also really enjoy helping the team with learning and development and have acted as a mentor for support staff."
Writing dreams
Rachel loved writing and languages at school and a book is never far from hand.
"If I could have my time over, I suppose what I would have liked to have done is something involving writing/language, such as journalism, teaching or linguistics. I did a BA English Literature (Hons) degree at the Open University whilst working full time and loved that. I still write poetry and have started to write a novel (which I plan to finish one day!) but life is so busy it always drops to the bottom of the pile of things to do."
Community matters
Rachel is most happy when she is out in the community, helping others.
"All the charities I have supported have held a close personal connection to me and I find this, and my own passion and determination, to be the main motivators that enable me to juggle work, family and voluntary duties. Shaving off my 20 inches of blonde hair in support of my sister Jeannie, who had Acute Myeloid Leukaemia, was one of the scariest things I have ever done, but I have no regrets and I inspired many others to do something courageous for a good cause. My colleagues at Mewburn Ellis were very supportive at this time, donating money, prizes for raffles and emotional support during what was a very difficult time."
Rachel is a member of Wythenshawe Waste Warriors and is Lead Volunteer for Milky Button Park, roles which involve litter picking around the park and more widely, Wythenshawe, reporting fly tipping and working with local services to improve and maintain the park facilities. She is also Secretary of a Tenants' and Residents' Association (TARA) for Newall Green who seek to improve lives and wellbeing of the local community, as well as organising events and educational activities, as well as escalating issues with local services, such as Manchester City Council.
More recently, Rachel has become a Literacy Champion for Read Manchester, the Manchester hub of the National Literacy Trust. "I am loving being a Literacy Champion", Rachel says, "I keep my Little Free Libraries well stocked and get to help out at amazing events, when I see children getting really excited about reading, it just makes me so happy!".
Rachel adds: "I believe that actions speak louder than words and that you can inspire others by doing something small, or by giving your time, such as picking some litter up or giving something away to someone who needs it. I try to be the best version of myself every day, and to give what I can, where I can. All those little things add up to something big and unimaginable. I dream the impossible and believe you can achieve anything you set your mind and heart on."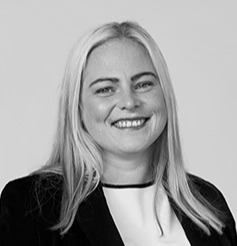 Rachel is a CIPA qualified Paralegal with 15 years' experience in the IP Sector. Rachel is highly motivated by client satisfaction and efficiency, and is particularly skilled in ensuring tailored client requirements are implemented. Rachel is adept in managing large portfolios and provides valuable and extensive global portfolio management services for her key clients.
Sign up to our newsletter: Forward - news, insights and features
Contact Us
We have an easily-accessible office in central London, as well as a number of regional offices throughout the UK and an office in Munich, Germany. We'd love to hear from you, so please get in touch.