For someone who spent his childhood holidays by the sea in North Wales, and who says, "boats and water have always been a big part of my life", it was possibly a foregone conclusion that Simon Parry – now a Partner and Patent Attorney at Mewburn Ellis – would end up taking a degree in Ship Science.
"I was massively into competitive sailing as a youngster and probably harboured some desire to be a racing yacht designer, which I think was what drove my choice of degree," he confides. That degree makes him one of only a handful of attorneys worldwide to have a specific technical background in naval architecture.
So why is he a patent attorney and not out creating faster, more fantastic sailing machines right now? It's because, he explains, along with his coursework, what he learned at the university was that although he loved technology, he didn't want to be an engineer himself. While he continues to have great respect for practicing engineers, he says he is "just wired up a bit differently". And over the years Simon has found that being a patent attorney is the best way for him to continue to engage with technology in another way, and exploit some of his other particular talents.
For one thing, he says he has realised: "What a pedant I am – and this is the perfect job for a pedant. The patent attorney's job really is just picking things apart, especially when it comes to the use of language and words." This is why writing and drafting are some of his favourite parts of his work.
But the engineer in him is certainly still in evidence. He especially enjoys "the invention capture process, in the sense of pulling apart with a client what has been designed, and identifying the true invention." Often this process yields more than one invention, he explains.
"When I'm able to discuss the invention with them and identify more than one technical advance that they've made, that's quite cool because the client comes away with perhaps three inventions when they might have thought they only had one."
The next step then is to discuss how important those inventions might be, prioritise them and devise a filing or drafting strategy to capture each one.
Pedantry is an oppositions superpower
A certain amount of pedantry is also a superpower when it comes to opposition hearings, he says, where success relies on attention to detail and thorough preparation.
This is because, as Simon explains, opposition hearings happen in very dynamic and unpredictable way, so a deep dive into the detail of a case is required. "It's that sort of detailed preparation that I enjoy," he says. Before a hearing he'll "consider a whole range of arguments and counterarguments, thinking about what can go wrong, so that I have all of that at my fingertips on the day."
Simon says he draws satisfaction also from being able to explain very detailed technology in as few words as possible. If you don't get this right, he says, it is easy to lose the members of the opposition division along the way. His goal is to take them by the hand and lead them through the case carefully. And if he sees them being drawn into the opposing argument, to turn them around.
He does this by keeping things simple and often drawing relatable analogies that make an immediate connection and make the opposition division's job easier – to the point where they sometimes reflect the same point in the same words in their decision – "I once had an opposition division referencing washing lines in a decision on a case about car airbags" he says.
That's not to say this former sailor can't get pre-race nerves. "It can feel incredibly scary during the 10 minutes before a hearing starts," he admits. "But then," perhaps in common with setting off in an ocean race, "that fear immediately falls away and it's a really invigorating experience."
A focus on marine technology
Simon's background and love of all things marine means that it's only natural he would have a strong draw to marine technology as a patent attorney. "Hardly any patent attorneys have a technical background in marine engineering," says Simon. "It's an exciting field that's evolving quickly."
Simon's love of competitive sailing and his technical background aren't his only links to the marine sector. His father was a marine engineer who spent his entire life working at sea on huge oil tankers and liquefied natural gas ships. Yet, despite being exposed to the reality of commercial shipping from a very young age, Simon continues to view the sea as "a romantic thing".
Perhaps that is why he finds the fact that large commercial shipping operators are thinking now about augmenting their ships with technology to harness free, and climate friendly, ocean breezes. so interesting: "Some people may think we're taking a backward step of several hundred years, but as a sailor myself it puts a wry grin on my face."
As he points out, in common with every other industry, the marine sector is now having to take environmental issues on board. This includes the imperative to cut down on fossil fuel consumption and reduce greenhouse gas emissions. In the long run, Simon believes the answer will be to turn to electric power, at least to some degree, but finding a workable infrastructure to allow this is still very far away due to the sheer weight of the vessels and the very long distances they have to travel.
Air lubrication of ships' hulls is one exciting area of innovation that could make a difference in the shorter term though, he says. This early-stage tech involves emitting a shroud of air bubbles from the bottom of a ship, which reduces friction on the hull. Similarly, he sees the relevance of the work of his clients involved with autonomous cars – on sensors and software, for example – to creating a future of self-piloting commercial vessels.
Meanwhile, EcoClipper, a co-operative that describes itself as "a company of sailors", evokes a simpler time. It is hoping to create a fleet of masted ships that can carry crew, passengers and tonnes of cargo across the globe. Though the image of tall ships plying the Atlantic may seem purely 'retro', there is innovation at the project's heart.
According to its website, EcoClipper is in the final phase of planning for a new prototype design, the EcoClipper500. Its features include hydro-generators underneath the waterline that reduce drag and provide power via the movement of water through a turbine. There are plans for renewable electric power to be created by hydro-generators on the hull, solar panels, and wind turbines. The company has modelled energy demand across one of its proposed routes. Where supply doesn't match with demand, the intention is to use environmentally friendly salt-water batteries to provide balance.
Says Simon: "Twenty years ago that project wouldn't have been a thing, but that's just another example of wind power being made relevant again". What his more matter-of-fact father would say about it, he doesn't know, but surely the prospect of tall masts on the horizon must appeal to the romantic vision of this second-generation seafarer.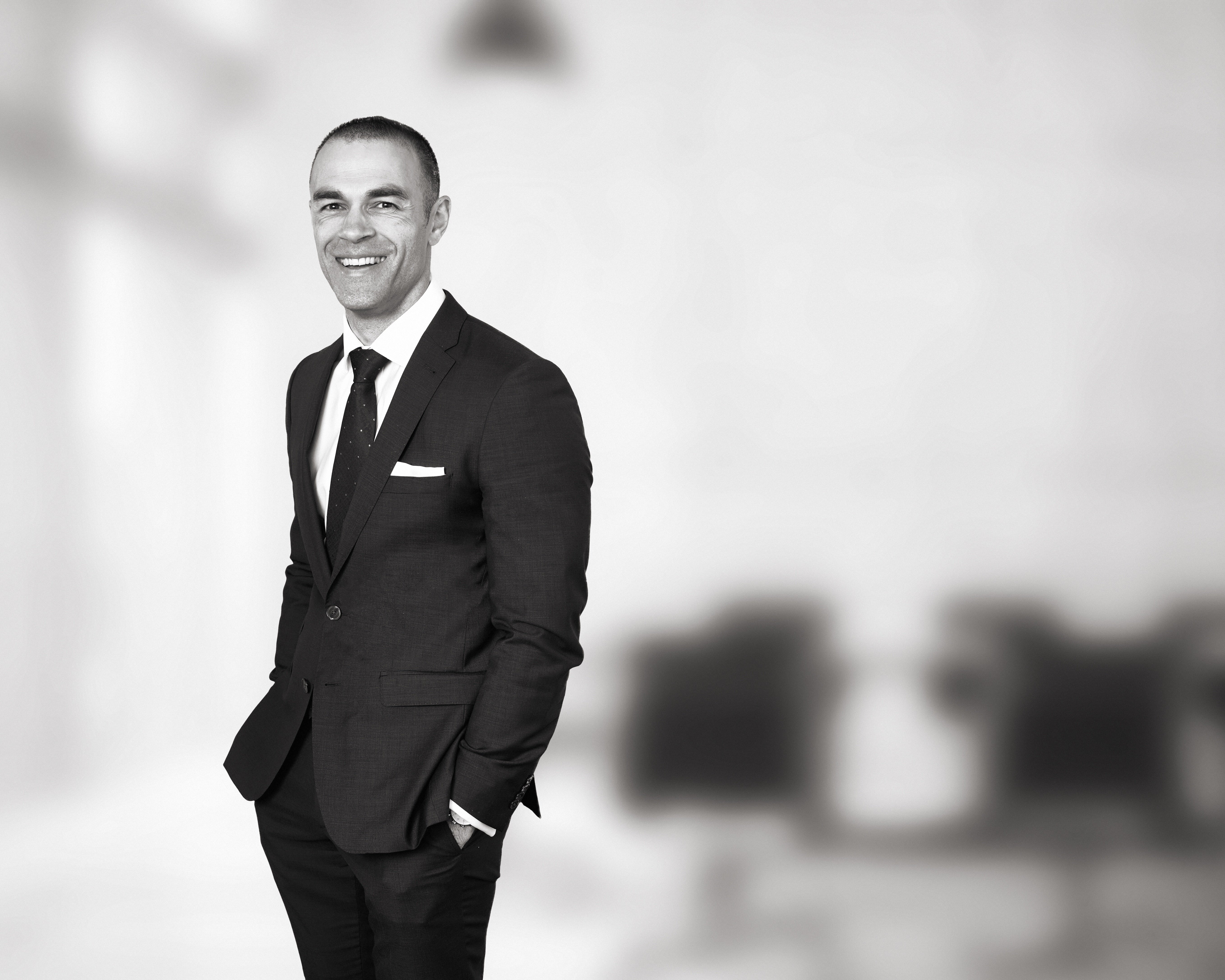 Simon is a Partner and Patent Attorney at Mewburn Ellis. He is highly skilled in patent drafting, prosecution, oppositions and appeals. Simon is also experienced in Freedom to Operate opinions. He is particularly interested in the invention capture process, marine engineering, and automotive engineering, especially automotive safety. He leads the firm's sponsorship of UK electric Formula Student team, Team Bath Racing Electric.
Sign up to our newsletter: Forward - news, insights and features
Contact Us
We have an easily-accessible office in central London, as well as a number of regional offices throughout the UK and an office in Munich, Germany. We'd love to hear from you, so please get in touch.