There's nothing like a looming deadline to relocate a young family to the UK to focus your mind on the question of what to do next, says Stephen Gill: "You start to think creatively."
Armed with a PhD in materials science from the University of Cambridge and after several years working in R&D for an industrial engineering and manufacturing firm in Switzerland, a twenty-something Stephen "had come across patent attorneys" in the course of his work and "followed up on that thought". A quick response from a letter to Mewburn Ellis led to two interviews in one day and a job offer. "That's how I got to where I am, basically," he explains.
And where he is, is nearly thirty years into a career that now sees him working across the materials, engineering and chemical sectors and on speciality subjects that include rail transport, power generation, and cleantech. Of that pivotal career-change moment, he says, "It was a complete leap into the dark, but fortunately one that worked out for me. I found myself fitting into the role really well and I've loved it ever since."
Having that materials background, he notes, has been a boon. It's allowed him to be a bit of a jack-of-all-trades and "lets you put your fingers in lots of pies", exposing him to chemistry, engineering, physics and computer science. His natural sense of intellectual curiosity, meanwhile, means that when clients bring a new technology or invention to him in order to draft a patent application, "I really want to know how it works," he says. "I think they appreciate that I don't take things at face value. I'll drill down, I'll ask the inventor difficult questions so that I understand and can make sure we've got it right."
For someone who has been at the sharp end of research, this moment in the lifecycle of novel technology is a great time to be involved, he admits. If you are ready to call in a patent attorney, it's because things have gone well – "and anyone who's done research knows most of the time it goes badly".
As for the legal side of the work, he's developed a different skillset and honed his personal approach. When it comes to oppositions, he says: "I want to win on the paper. I want to make it so easy for the opposition division or the Board of Appeal to understand my arguments that when we get to a hearing we've eliminated as much doubt as possible. That's my M.O."
"But following up on that, I would say in the hearing itself, don't panic. Take your time." Again, preparation is crucial: "You should wargame for different scenarios and think about what you will say. And during the breaks that happen throughout a hearing, there's no time to sit back and relax", he stresses. "A break is not a break. I will always be thinking ahead about what I will do if they make a decision one way or the other. You've got to be actively working."
Taking a similar approach to client care is perhaps why he has been working with several major clients for many years. Stephen says this means "being actively interested in what they are doing and finding ways to remain relevant." The creative thinking continues.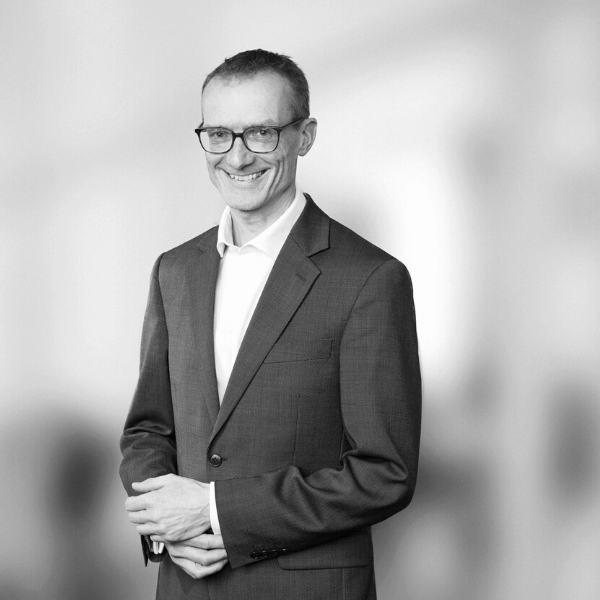 Stephen is an experienced and successful patent professional with wide opposition experience. He has handled high value cases, multi-opponent cases, cases with parallel international litigation, and cases with substantial amounts of expert evidence. He is focused on obtaining the best outcomes for his clients, using his knowledge of opposition and appeal processes to provide helpful guidance and effective advocacy. His clients cover a diverse range of large, multinational and medium-sized companies in the UK, Japan and the US, as well as research institutes, universities and SMEs. He works primarily in engineering, materials and chemicals sectors, while specialising particularly in aeronautics, rail transport, power generation and medtech.
Sign up to our newsletter: Forward - news, insights and features
Contact Us
We have an easily-accessible office in central London, as well as a number of regional offices throughout the UK and an office in Munich, Germany. We'd love to hear from you, so please get in touch.