IP firm advises the company behind the Spéirling electric hypercar which has just beaten the Goodwood Hillclimb record
European IP firm Mewburn Ellis has advised British company McMurtry Automotive ("McMurtry") on the patents behind the record-breaking Spéirling hypercar.
On Sunday the single-seat electric concept car, driven by Formula 1 driver Max Chilton, completed the Goodwood Hillclimb in 39.08 seconds, decisively beating the previous record of 39.9 seconds set in 2019.
The Spéirling uses radical innovation to achieve cornering speeds rarely seen in a car. The crucial element here is a pair of fans which create a suction to the tarmac, helping to create over two tonnes of downward force at the press of a button. A version of the fan technology was trialled by legendary F1 car designer Gordon Murray in 1978 to astonishing results, which led to it being banned by F1 thereafter.
The Spéirling revisits this technology and re-invents it for the 21st century, combining it with a propulsive electric motor that provides instant torque, within an ultralight carbon fibre chassis. This combination enables the car to reach ultra-high speeds within a short distance: over 200mph top speed, and 0-60mph in under two seconds.
McMurtry have indicated that it is planning a second model of the Spéirling in addition to which it will be launching a limited edition street-legal version for collectors.
McMurtry was founded in 2016 by leading Irish automotive innovator Sir David McMurtry. The car is named after the Irish word for thunderstorm, evoking the jet engine-level noise created by the fans.
Mewburn Ellis has advised the engineers at McMurtry since inception, using their knowledge of the high-end automotive sector to develop patents that will protect McMurtry's innovation in years to come.
The firm also supported Spéirling in its Goodwood Festival of Speed appearance this year. Mewburn Ellis branding was displayed on the car, near the innovation they've helped to protect.
Elizabeth Maclennan, Project Manager at McMurtry said:
"Patent strategy has been central to our process and to the evolution of the Spéirling. It was clear to us from day one that if we wanted to create technologies that were truly different, we would need to work with the best legal minds to ensure that we could capitalise on our inventions. Mewburn Ellis' technological expertise and commercial awareness have been with us every step of the way. Thanks to their advice, we have been able to use IP to help us demonstrate what's possible on four wheels."
Simon Parry, Partner at Mewburn Ellis, said:
"Working with the team at McMurtry has been a privilege for us throughout. As well as being a highly talented group of innovators, their passion for creating the electric hypercar of the future has been truly inspiring. We are excited to see what the Goodwood Festival of Speed holds for the Spéirling, and to working with McMurtry in years to come to ensure that their vision is crystallised in a patent strategy that stands the test of time."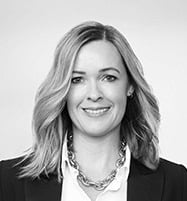 Maria is the firm's Chief Marketing & Business Development Officer and a member of the Management Board. She is responsible for all marketing and business development at the firm. Maria is also heavily involved in the Forward Community Programme at the firm. She was previously Group Marketing Director at an international IP firm and before that Marketing Director for a full service European law firm. Other roles have included Head of Marketing at the world's largest IP services provider and Account Director for a full service marketing agency.
Sign up to our newsletter: Forward - news, insights and features
Contact Us
We have an easily-accessible office in central London, as well as a number of regional offices throughout the UK and an office in Munich, Germany. We'd love to hear from you, so please get in touch.