Every year at the EPO about 3000-4000 patents are opposed. This figure represents only about 3-4% of all patents granted each year. Statistically speaking then, opposition is relatively rare. It is even rarer for a patent to be opposed by multiple parties, since the vast majority of opposition proceedings involve a single opponent.
However, when considering patent families with many members that have already been subject to opposition the simple statistical approach no longer applies. In this type of situation it can be expected that a newly-granted member of the family will also be opposed, possibly by many parties. The list of the most opposed patents of 2020 illustrates this point, since many of the entries belong to patent families with other members also listed. This phenomenon also illustrates the significance for patent proprietors of aligning their divisional filing and prosecution strategy with their opposition defence strategy: use the experience from opposition on an earlier-granted case to inform action on the divisional (whilst being mindful of its increased chance of being opposed).

While examining trends in the latest applications for patents can tell us about emerging technologies, the huge variation in time to grant (especially when divisional strategies are involved) means that trends in opposition filings tend to tell us more about technologies which, although they might no longer be cutting-edge, have significant market value. Several of the patents on this 2020 list have filing dates in the early 2000s, meaning they are nearing the 20-year time limit for patent protection. The defence of patents nearing the end of their "natural life" is most often seen for technologies where patent term extensions are available – you can find out more about these and download our 'Pharma and Life Sciences Patent Extensions in Europe Special Report 2021' by visiting our pages on pharma extensions and regulatory exclusivity.
The Most Opposed European Patents of 2020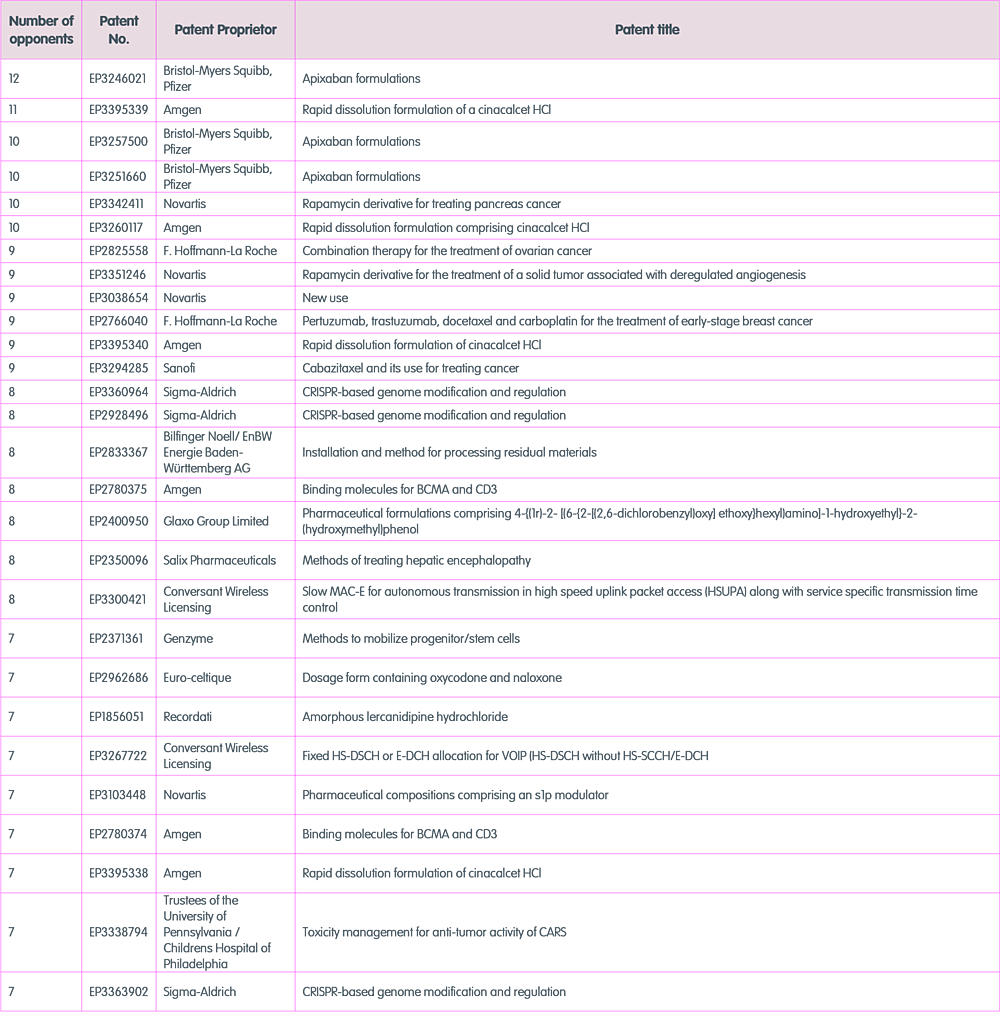 (Information in this table is based on data from the EPO Register May 2021)

See the most opposed patents of 2019.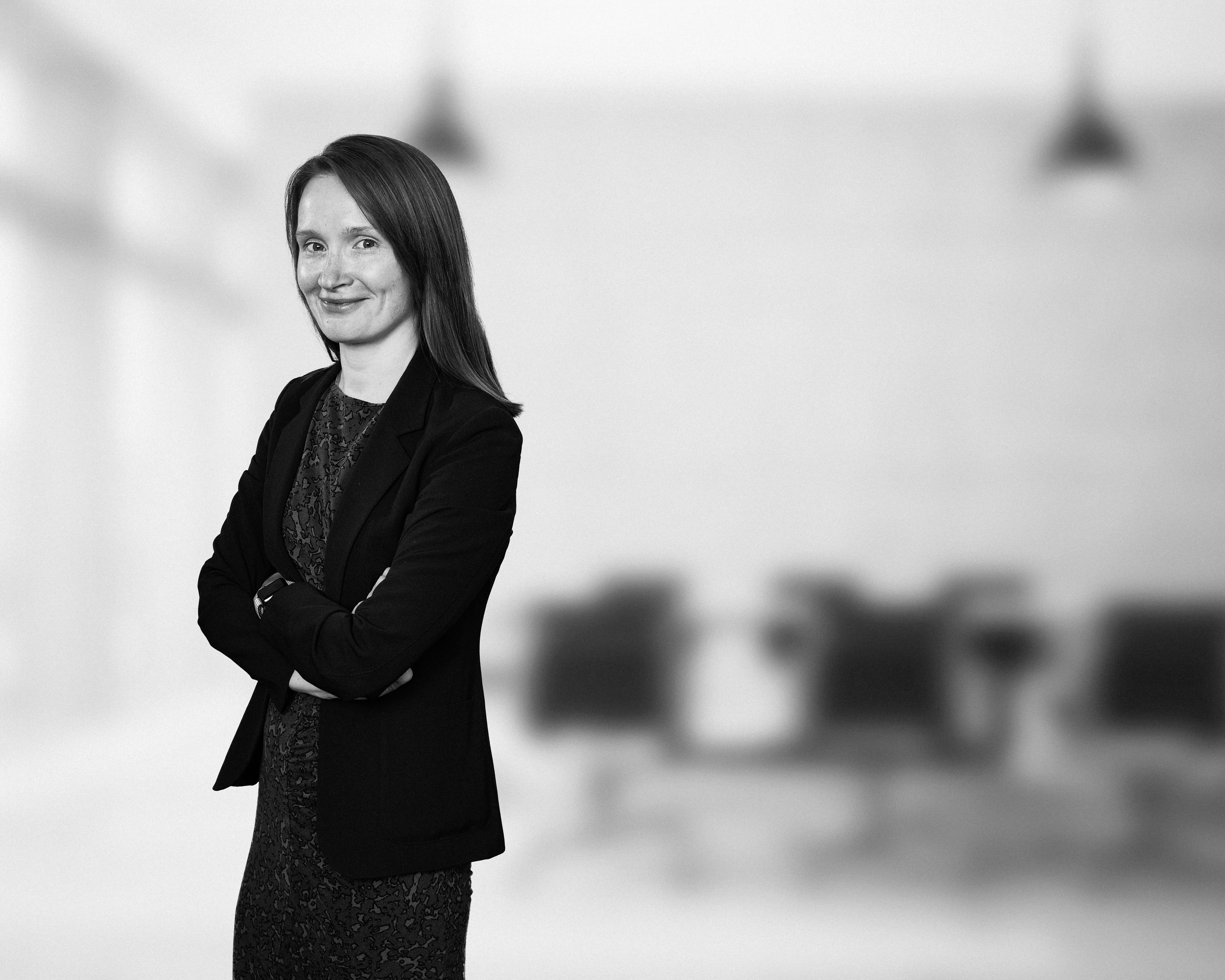 Katherine is a Partner and Patent Attorney at Mewburn Ellis. She specialises in EPO oppositions and appeals, particularly defending patents in complex opposition cases involving very large numbers of opponents. Katherine advises on European prosecution strategies for many important patent families, particularly divisional strategies for opposed patents. Her prosecution work includes advising on securing grant for the high-profile family of cases protecting CRISPR/Cas platform technology invented by Jennifer Doudna and Emmanuelle Charpentier.
Sign up to our newsletter: Forward - news, insights and features
Contact Us
We have an easily-accessible office in central London, as well as a number of regional offices throughout the UK and an office in Munich, Germany. We'd love to hear from you, so please get in touch.