We are delighted to announce five new roles across three of our offices.
Adam Gregory, part of our industry-leading life sciences patent team, is promoted to partner. This promotion sees our partnership expand to 44.
Based in Bristol, Adam has been with the firm since 2012 and has built a strong practice specialising in portfolios relating to therapeutics (particularly immunotherapies, including adoptive cellular therapies), antibody technology, diagnostics, and regenerative medicine for his European, US and Singaporean clients.
June Lyons (Manchester), Susie Harrison (Cambridge) and Rachel Jones (Bristol) have been appointed to the role of Patent Director, while Ed Harrison (Bristol) has been appointed to the role of Trade Mark Director.
We unveiled our new Patent Director and Trade Mark Director role pathway in early 2019, designed to attract senior IP talent in a non-equity capacity. Positioned equally to Partner level, the Director role recognises the evolving needs and aspirations of our attorneys, providing an attractive alternative to partnership.
With the firm since 1990, June is an enormously experienced member our chemistry practice, as are Susie Harrison and Rachel Jones in the life sciences team. Ed Harrison sits within our rapidly expanding trade mark group, working closely alongside former CITMA chair Kate O'Rourke, who joined the us in 2019 as head of trade marks.
Managing Partner Richard Clegg commented:
"These appointments send a very strong message to the market around this firm's clear and continued growth trajectory and ability to attract and develop the leading talent in European IP.
We have ambitious plans for further growth over the coming 18 months across all our key service offerings, not least in our European trade mark practice and Munich office. We're delighted to announce these appointments and congratulate each colleague on their well-deserved new roles".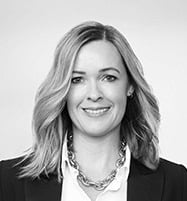 Maria is the firm's Chief Marketing & Business Development Officer and a member of the Management Board. She is responsible for all marketing and business development at the firm. Maria is also heavily involved in the Forward Community Programme at the firm. She was previously Group Marketing Director at an international IP firm and before that Marketing Director for a full service European law firm. Other roles have included Head of Marketing at the world's largest IP services provider and Account Director for a full service marketing agency.
Sign up to our newsletter: Forward - news, insights and features
Contact Us
We have an easily-accessible office in central London, as well as a number of regional offices throughout the UK and an office in Munich, Germany. We'd love to hear from you, so please get in touch.