Case 1 – T 1859/08 ( EPO Board of Appeal, 5 June 2016)
This decision, which involves cancer-fighting therapy trastuzumab (Herceptin®), will be of interest to anyone who anticipates that a clinical trial protocol could be cited as prior art.
With one of the strongest life sciences patent teams in Europe, we've always played an active role at the EPO – and in some of the most important legal decisions it has decided. In this series, we're reviewing the ones we feel are most memorable.
The application in this decision concerned antibodies directed against ErbB2 (anti-ErbB2), a transmembrane protein receptor that plays an important role in various human malignancies, including breast cancer.
The claims in the application related to use of a particular anti-ErbB2 combination therapy, for a particular therapeutic indication: slowing down the progression of malignant breast cancer characterised by overexpressed ErbB2 in a human patient.
Discussion of disclosure
The examiner had argued that the claims were not novel, because a prior art document disclosed use of an anti-ErbB2 antibody combination therapy to treat metastatic breast cancer. The data in the patent application were key clinical trial data that were used to gain regulatory approval for the combination of trastuzumab and taxoid for treating malignant breast cancer (the subject-matter of the claims). Mewburn Ellis partner Seán Walton, acting as representative for the applicant during appeal, argued that all of the technical features of the therapeutic indication specified in a claim have to be considered.
While the prior art document described preclinical studies in mice using the particular anti-ErbB2 antibody combination therapy, importantly, the combination therapy wasn't used in a human patient. What's more, for the phase II trials in humans to which the prior art document did refer, the particular combination therapy wasn't used.
The board of appeal agreed with these arguments. It added that if a prior art document discloses a clinical trial protocol but fails to disclose the final result of these studies (such as slowing down disease progression), it is not considered novelty-destroying.
Find the decision datasheet here.

This blog was drafted by Daniel Yin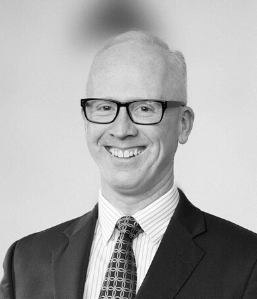 Seán has more than 30 years' experience in the biotech and medical patenting fields. He has successfully handled many European oppositions and appeals, representing both patentees and opponents in relation to a wide range to technologies, including many commercially valuable antibody products. He has filed and prosecuted patent applications for many high profile clients providing them with expert opinions and advice. Seán has been involved with various matters of US and UK litigation, also USPTO interference proceedings.
Sign up to our newsletter: Forward - news, insights and features
Contact Us
We have an easily-accessible office in central London, as well as a number of regional offices throughout the UK and an office in Munich, Germany. We'd love to hear from you, so please get in touch.