Bringing a new cancer treatment to the public can be a complex process, as Alex Eliseev finds out.
Forward: features are independent pieces written for Mewburn Ellis discussing and celebrating the best of innovation and exploration from the scientific and entrepreneurial worlds.
For Damian Slizys, bringing a new drug to market feels a lot like raising a child. It takes years, costs plenty of money and, as any parent will agree, requires guts and grit.
By this analogy, Australian biotechnology company Amplia Therapeutics has just dropped off its youngest child – a potential cancer therapy known as AMP945 – at the primary school gates. It has, against steep odds, guided a drug that may one day help fight pancreatic cancer from lab development into the first phase of clinical trials.
This is a remarkable achievement, says Slizys, a career patent attorney who runs Falkenheim Advisory, an IP consultancy that worked closely with Amplia. But what makes this story particularly fascinating is that AMP945, while Australian-born, was sent off to live in the UK before being rescued by a pair of pioneering businessmen and reunited with its original family.
'It shows how precarious the process [of commercialising drugs] is and how reliant it is on individual drive and determination,' says Slizys. 'There are lots of zigs and zags, and they are not always about the science.'
A perfect soldier
Yet science is where AMP945 started life. It was discovered by a team of scientists from Australia's top universities, working under the aegis of the Cancer Therapeutics Co-operative Research Centre (Cancer Therapeutics CRC) in Melbourne.
The compound targets a protein called Focal Adhesion Kinase (FAK), which acts as a sort of bodyguard to fibrotic cancers. In simple terms, FAK protects cancer cells by forming a scar-tissue shield around them, making it difficult to target those tumours with chemotherapy drugs. What AMP945 promises is a weapon with which to break down that shield: a drug that can find the cancer's survival switch – which builds the fibrotic defence – and turn it off.
"Because its targeting is so precise, it has no known effect on healthy cells"
Because its targeting is so precise, it has no known effect on healthy cells. And unlike other cancer treatments such as radiotherapy, this compound does no observable damage as it swings its sword. So far, it has proved to be a perfect soldier to battle the type of cancer that killed US Supreme Court Justice Ruth Bader Ginsburg in 2020.
AMP945 might also have the potential to be used to treat other diseases such as idiopathic pulmonary fibrosis. It was born into a world that was yet to meet the coronavirus pandemic but, Slizys says, there's reason to believe it can help there, too. Some COVID-19 patients suffer lung damage caused by fibrosis.
Diamond in the rough
With all this potential, it might seem strange that AMP945 wasn't immediately spotted by investors and rushed into clinical trials. But the process of getting a potential drug from discovery to hospitals or pharmacies doesn't always work like that, explains Slizys. In the US, it can take 12 years or more to get a drug to market. Clinical trials fail, companies go bust and investing in drugs is, in some ways, a roll of the dice. Australia, Slizys says, is also not known for getting drugs through the 'valley of death' – that desolate space between invention and regulatory approval. Inventions are often locked into complex licence agreements, and finding promising ones can be difficult.
And so, soon after being discovered, AMP945 was given up for adoption, first to Cancer Research UK, which secured an exclusive licence for the molecule. It was then licensed again to a small company back in Australia. AMP945 then 'languished' for more than three years as those who had licensed it focused on other projects, explains Slizys.
It may well have been lost forever were it not for Chris Behrenbruch and Chris Burns, an entrepreneur and chemist respectively, who saw what Slizys calls 'a diamond in the rough'
Risky business
Behrenbruch and Burns negotiated to take over the licence and then set up a listed company – Amplia – in order to raise capital. Amplia listed on the Australian stock exchange in May 2018 when it was acquired by a biotech firm whose lead product had crashed out in late clinical trials. The risks were plain to see.
Slizys joined in to help manage the patent families, a crucial part of commercialising new drugs. Having previously been a partner at two patent law firms, he had started his own company for just such an adventure. Slizys knew how to apply for and prosecute patents but he was also interested in the way companies grew and developed ideas into products.
Mewburn Ellis had crafted the original patents for AMP945 and a different compound called AMP886, and successfully prosecuted and supported these through the various changes in ownership. But years had passed and Slizys feared these patents would expire at the worst possible moment, just after the drug reached the market. His job was to manage these patent families and apply for new ones. There are now three new patent families in the pipeline across the globe.
'You don't see these sorts of stories in Australian biotech often. It's unusual for a couple of guys to get this train in motion,' says Slizys. 'It's a remarkable journey.'
Eyes on the prize
One of the main problems was money. To get a drug to phase one clinical trials costs millions of dollars. Filing patents can quickly run into hundreds of thousands of dollars. The further you go through clinical trials, the more expensive it gets. So Amplia had to raise capital despite making losses. It had to market its vision and show investors that the risk was gradually reducing.
From there, it was back to the lab to do slow, expensive and 'unglamorous' experiments. These must determine whether the drug can be tested in humans, how it can be administered and how it can be manufactured at scale. Scientists also have to figure out what form of the drug will be most stable and ready to sit on shelves without degrading. In the case of AMP945, there was a twist. It turned out that a salt form of the compound was best suited for the job.
At the same time, clinical trials were arranged and applications were made to regulators.
The true test
On 8 October 2020 the first group of healthy volunteers in Melbourne received AMP945 in a clinical trial. This was a landmark moment for Amplia. After more than three years of hard work, the theoretical was becoming real. 'Amplia's role is now to steer AMP945 through the stages of clinical development, and we are delighted to start this journey here in Australia,' said the company's CEO John Lambert.
The press called AMP945 a 'possible game changer' while Cancer Therapeutics CRC celebrated a 'wonderful outcome' as it watched its drug enter human trials. This was the first time one of its inventions had made it this far.
Phase one trials are likely to take six months or more. After that, phase two trials will involve cancer patients who stand to benefit from the drug, while phase three will interrogate how AMP945 performs against any medicine already available. Amplia will need to raise more capital or form partnerships, possibly with big pharma, for the road ahead. Once these trials are done, it will need to get final approval from regulators.
"There's growing interest in this approach to fighting cancers and in the science emerging from Australian laboratories"
Getting to phase one clinical trials gives investors a confidence boost. So does the fact that Amplia secured two orphan drug designations for AMP945 from the US Food and Drug Administration. With these in hand, the company qualifies for reduced fees from the regulator, help with clinical trials and market exclusivity should its drug cross the finish line.
More broadly, there's growing interest in this approach to fighting cancers and in the science emerging from Australian laboratories. Two drug programmes developed by Cancer Therapeutics CRC have been licensed to global pharmaceutical companies, including Pfizer, in deals worth nearly US$1bn.
A fighting chance
The process may be drawn-out and arduous, and the experiments may not always be glamorous, but Amplia's drug promises to achieve something simple and profound. It could tackle one of the world's deadliest cancers, save lives or, at the very least, buy patients time.
Today, just two out of 10 people with pancreatic cancer are still alive a year after being diagnosed. After five years, it's just one. AMP945 could break down the cancer's defences and make it responsive to other drugs. This would give the immune system better odds in the fight.
That's why Slizys sees this as an 'extraordinary drug' and, just like any parent, is anxiously waiting for its first school report card, hoping it has achieved success.
---

A satisfying story of collaboration
Robert Watson, Partner and Patent Attorney at Mewburn Ellis comments:
"The journey of AMP945 to the clinic is perhaps a little more tortuous than some other drugs and its ability progress so far is a testament to Chris Behrenbruch and Chris Burns, who identified the opportunity and acquired the rights. The success of a number of projects from Cancer Therapeutics CRC demonstrates the power of collaborative research. Seeing drugs enter the clinic is always immensely satisfying for a pharmaceutical patent attorney, as improving the lives of patients is what drives many of us."


---

Written by Alex Eliseev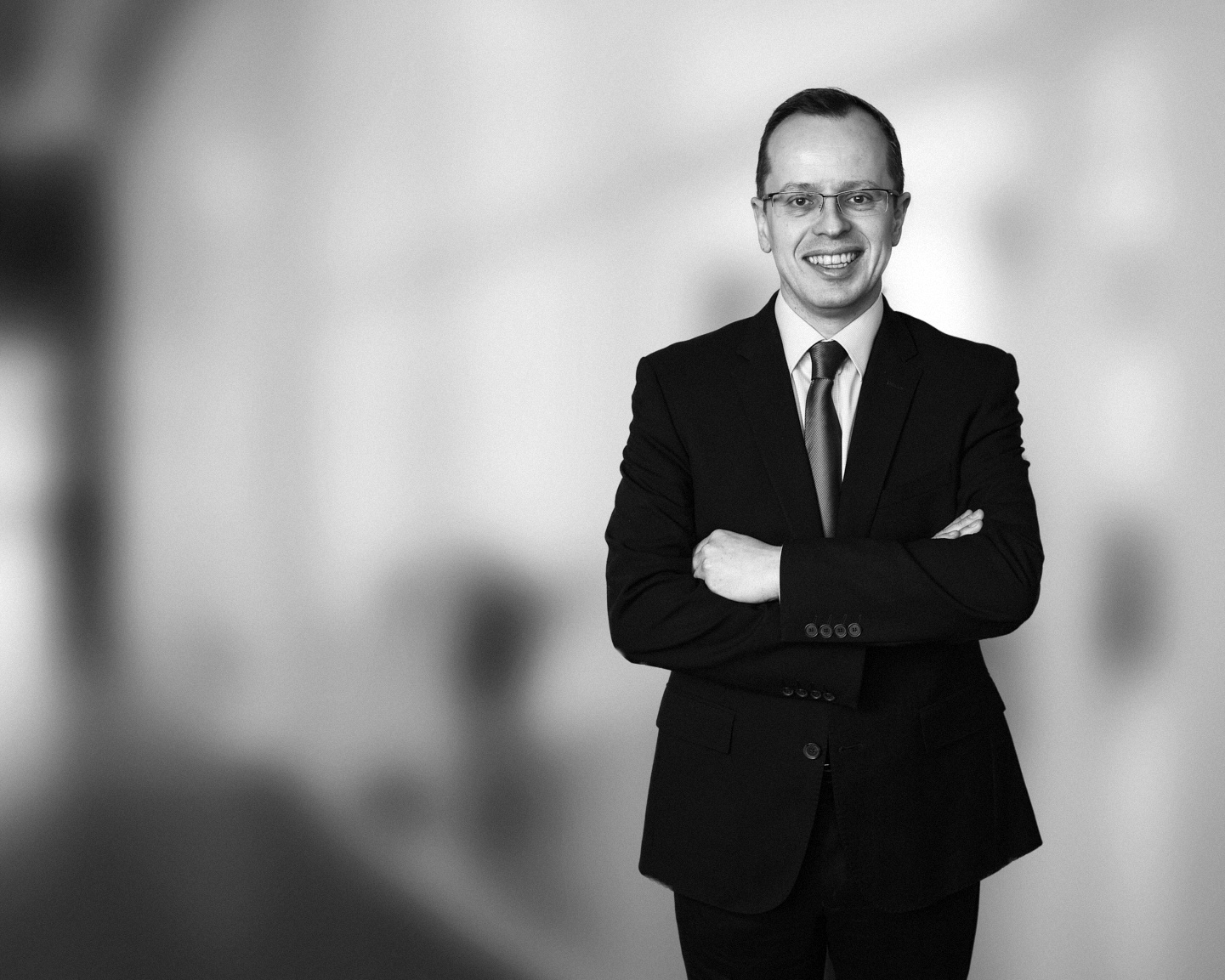 Robert is a Partner and Patent Attorney at Mewburn Ellis and handles patent work in our chemistry team. Dealing mainly with drafting and prosecuting and advising on global portfolio management and invention capture, he has particular experience in the pharmaceutical and industrial chemistry sectors. He is also a leading member of our designs team. Robert is a member Standing Advisory Committee before the EPO (SACEPO), and Vice-President of FICPI's Work and Study Commission (CET) in which capacities he meets the European Commission, EPO, EUIPO, WIPO and other patent offices. He is also a member of the Designs and Copyright committee of CIPA and represents FICPI-UK on the Marks and Designs Forum (MDF). He regularly speaks at conferences on a variety of topics including design law, entitlement to priority and privilege.
Sign up to our newsletter: Forward - news, insights and features
Contact Us
We have an easily-accessible office in central London, as well as a number of regional offices throughout the UK and an office in Munich, Germany. We'd love to hear from you, so please get in touch.