Germany – Europe's largest economy – is an important market with respect to sales and investments for foreign companies operating in Europe. Such companies need to be able to protect their market position. They also need to be aware of competitors' patents and how they might be enforced.
The patent litigation system in Germany is well-established, and with its efficient and inexpensive litigation proceedings, Germany is an important hub for patent litigation in Europe. The following is an overview of key aspects of the German patent litigation system.
Court system
Patent litigation proceedings are held before dedicated patent courts. Almost every constituent state of the German Federal Republic has dedicated civil courts of first and second instance with one or more dedicated chambers for patent litigation. Procedural law stipulates that the competent court for a given case depends on the place of business of the alleged patent infringer (defendant of a litigation suit) or on the location where the alleged patent infringement took place. However, as most potential infringements of a patent (for example infringement by offering for sale on a website) are not tied to a specific location, plaintiffs can generally choose the patent court. The most frequently used courts for patent litigation are the four regional courts in Düsseldorf, Munich, Mannheim and Hamburg, with Frankfurt closing in fast as number five.
Importantly, however, German patent law does not allow the infringement court to decide on the validity of the patent, i.e., to declare a granted patent invalid. Only the Patent Office (in opposition proceedings) or the Federal Patent Court are competent to take a decision to revoke a granted patent or declare it invalid. For this reason, alleged patent infringers usually file nullity suits with the Federal Patent Court located in Munich after being served with an infringement claim. This separation of the assessment of infringement on the one hand and validity on the other hand is called "bifurcation" and is a distinguishing feature of German patent law.
Bifurcation
The original intention of bifurcation was to ensure that the validity of the patent would be decided by a technically skilled senate including three technical judges who previously were experienced patent examiners. This technical expertise has enabled the Federal Patent Court to develop a strong reputation with respect to its validity assessments.
However, the separation of infringement proceedings and invalidity proceedings has interesting consequences. For example, infringement proceedings are typically faster (approximately 9 to 15 months) than invalidity proceedings (approximately 18 to 24 months, potentially even longer). Bearing in mind that the nullity suit is usually filed after the infringement action, the defendant may thus be subjected to a court decision on infringement before a decision on the validity of the patent has been taken. In other words, the infringement decision may be based on a patent whose validity has not been tested since pre-grant examination proceedings. An appeal of the infringement decision is thus often used to prolong the infringement proceedings until a first instance decision on the validity of the patent is reached. As a result, conclusion of the infringement proceedings may be delayed to match the usual duration of first instance validity proceedings. Such delay can provide a window and an incentive for parties to settle the invalidity challenge out of court. In Germany, slightly less than 60% of cases are settled before a final determination of all issues.
The 2nd Patent Law Modernization Act currently under deliberation aims, among other things, at optimising and better synchronizing parallel infringement and invalidity proceedings. Planned amendments to § 82, 83 Patent Act provide that nullity proceedings are accelerated, and, in this event, judicial notices issued by the Federal Patent Court are transmitted ex officio to another court having jurisdiction in the case of parallel pending infringement proceedings. Specifically, this judicial notice shall be prepared and transmitted within 6 months of initiating nullity proceedings, so that the infringement court receives a first indication regarding the validity in a timely manner to be able to consider this indication in the course of the infringement proceedings.
Costs
Another reason for the popularity of conducting patent litigation in Germany are the relatively low costs of the proceedings. The reimbursable costs include court fees and attorney fees which both are calculated based on the value of the dispute. In practice, this means that the reimbursable costs can be relatively accurately predicted. In particular, they do not depend on the length or the details of the proceedings. Average combined costs of infringement and parallel validity proceedings tend to be between 80.000 € and 200.000 €. In general, the losing party bears these costs.
Injunctive relief
German patent law allows for preliminary injunctive relief, for example to prevent the display of infringing patent-protected products at commercial fairs. Preliminary injunctive relief can be obtained within hours if the infringement is evident, the patent is clearly valid and there is urgency. A judge may provide such relief even without hearing the potential infringer. However, if an entity is aware that a competitor may attempt to obtain a constraining preliminary injunctive relief, the option exists for that entity to file a protective brief which pre-emptively argues against the relief. The judge deciding on the relief must take this brief into consideration.
When requesting preliminary injunctive relief, however, several higher regional courts take the view that - with few exceptions - a (second) confirmation of patentability/validity must be provided, in addition to the technical examination of patentability in the examination procedure by the Patent Office. This is because validity can only be assumed if the patent has already survived a challenge in opposition proceedings (either before the German or European Patent Office) or nullity proceedings before the Federal Patent Court.
The Munich regional court considers this interpretation to be contrary to EU law and has therefore referred the matter to the CJEU for a preliminary ruling. In particular, under Art. 9(1) of the EU's Enforcement Directive 2004/48/EC, a preliminary measure must be orderable against a patent infringer in order to prohibit the continuation of a patent infringement. However, according to the aforementioned view of the higher regional courts, this is impossible where a patent has just been granted - as was the case in the Munich court's referral case. The outcome of this referral to the CJEU should determine whether patent proprietors are deprived of a significant legal benefit of a granted patent and would perhaps bring into question the purpose of search and examination proceedings before grant.
Here to help
Our Munich office is ready to assist you in any matters regarding IP infringement or validity in Germany. Our forward-looking approach will help you to achieve the best outcomes in the German patent landscape.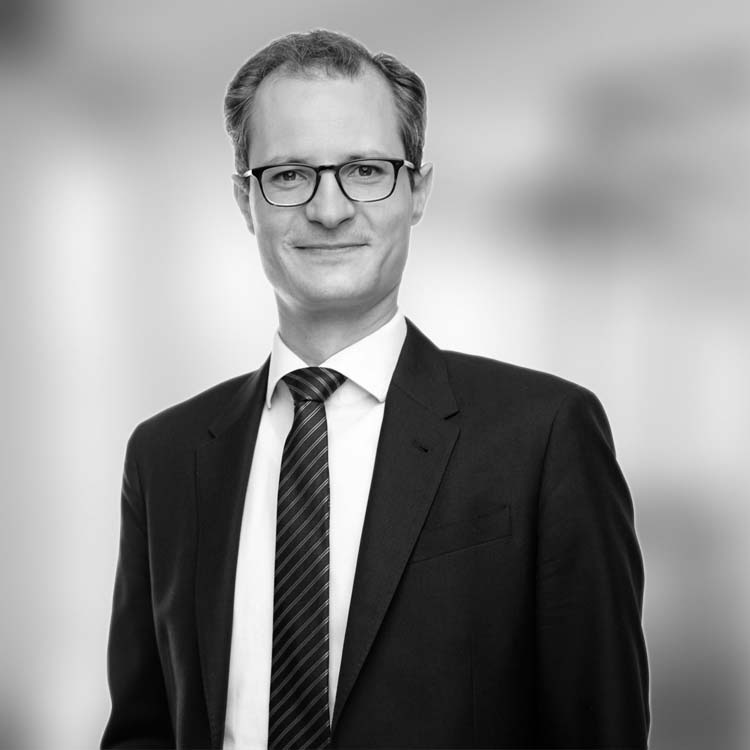 Urs is a Senior Associate and Patent Attorney at Mewburn Ellis. He has experience of original patent drafting and prosecution at the EPO and DPMA (German Patent and Trade Mark Office), principally in the engineering and medical technology sectors. Urs regularly represents clients in opposition and appeal proceedings at the EPO and DPMA. He has a special interest in optics and microscopy.
Sign up to our newsletter: Forward - news, insights and features
Contact Us
We have an easily-accessible office in central London, as well as a number of regional offices throughout the UK and an office in Munich, Germany. We'd love to hear from you, so please get in touch.