KPMG have recently published their biannual report 'Pulse of Fintech', which provides a detailed overview of the fintech landscape through their analysis of global and regional investments in fintech. The most recent edition (H1 '21) focuses on the fintech investment market between 1st January 2021 to 30th June 2021.
The report shows that global fintech investments are recovering well from the pandemic. Based on KPMG's analysis, global fintech investments accumulated to $98 billion during H1 '21 - a 13% growth compared to the second half of 2020 (H2 '20). Furthermore, the highest number of fintech investment deals (2456 deals) were recorded in H1' 21, showing that the fintech investment market is currently more active than ever.
The report also shows that the fintech investment market is diversifying, both in terms of the type of fintech subsectors that are attracting interest and the form of investments involved (e.g. venture capital, private equity and mergers and acquisition investment). For instance, the total investment activities in wealthtech, cryptocurrency/blockchain, and cybersecurity in H1 '21 have already surpassed the annual total from any of the previous three years.
A major contributor towards this fintech investment growth is the shift in consumer behaviours caused by COVID-19. With a large proportion of the global population being under lockdown, consumers were forced to use, and thus become more comfortable with using, digital financial services and products. Accordingly, many financial institutions have had to accelerate their digital capabilities in order to meet the new demands from their existing clients, and/or exploit the opportunity to attract new clients. These financial institutions have achieved rapid digitalization of their services through either directly investing, partnering, or acquiring fintech companies.
As explained in the report, the effect of this large-scale drive for financial digitalization has been clearly observed through significant increases in corporate-affiliated venture capitalist investments. For instance, data for the EMEA (Europe, Middle East, and Africa) region, which includes all UK fintech investment deals, shows that the total value of corporate-affiliated venture capitalist (VC) investments in H1 '21 [$5.2 billion] has already surpassed the corresponding total for the whole of 2020 [$5.1 billion].
Fintech landscape in the UK
The fintech investment market in the UK has been very active in H1 '21, with the $14.8 billion Refinitiv deal being the highest global fintech deal (by far). Overall, the UK has seen $24.5 billion fintech investments in H1 '21, which accounted for 63% of the whole of EMEA region. It is therefore clear that the UK is currently a global leader in fintech innovation.
At the moment, the fintech subsectors that are attracting the most attention from investors in the UK are payments, wealthtech, insurtech, regtech, and cybersecurity. KPMG reports that this is likely to be due to the aforementioned change in consumer behaviours, as well as the amount of dry powder (i.e. liquid assets, such as cash) and broader and more diverse range of investors on the market.
In the future, KPMG tips revenue-based financing for SMEs and ESG (environmental, social and corporate governance) decision-making as being the areas to watch out for in the UK.
Fintech patent landscape
Considering this significant amount of investment in the UK and European fintech sector, it will be very interesting to see whether fintech companies or financial institutions will reinvest into their patent portfolios and thus secure their new, innovative ideas in the medium to long term. Unfortunately, we will have to wait at least 18 months (when any filed patent applications are published) before we will have an answer.
---

About the authors
This blog was co-authored by Graeme Moore and Robert Worboys.
Graeme is the head of the Engineering and ICT practice group, and is a member of the Management Board. He has over 15 years' experience in drafting and prosecuting patent applications in the mobile telecoms, distributed computer systems and consumer goods spaces. Graeme and his team work closely with our clients to generate IP portfolios which provide a robust defence against competitors, and which establish an attractive offering for investors. He is also experienced in providing freedom to operate opinions, to help inform pragmatic, commercial decision making.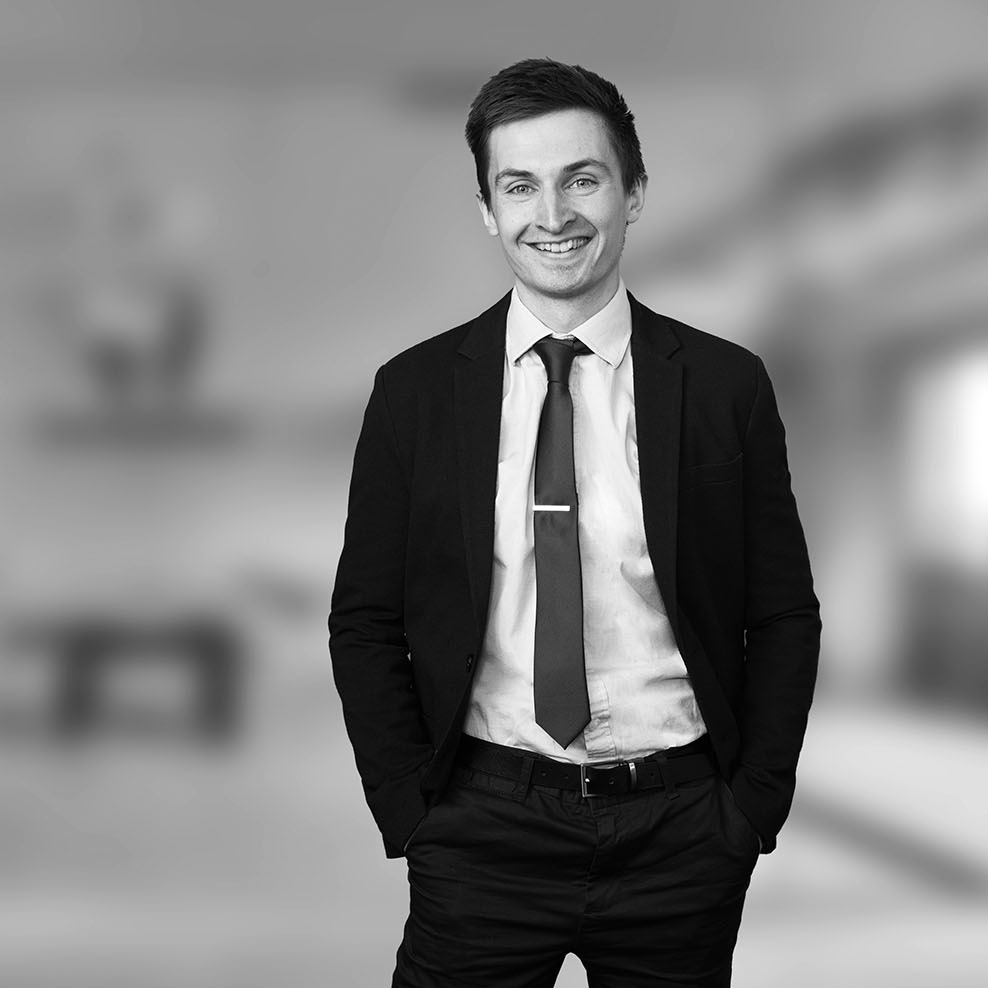 Robert is a trainee patent attorney in our engineering team. He joined Mewburn Ellis LLP in 2019. Robert has an undergraduate MEng degree in Aeronautical Engineering, MRes degree in Advanced Composite Materials and a PhD in Nanocomposites, all from the University of Bristol. His undergraduate research focused on using laser-based optical methods for visualising aerodynamic flow near porous geometries. His doctoral research investigated the influence of vertically aligned carbon nanotube interleaves on the mechanical performance and fracture behaviour of advanced composite materials.
Sign up to our newsletter: Forward - news, insights and features
Contact Us
We have an easily-accessible office in central London, as well as a number of regional offices throughout the UK and an office in Munich, Germany. We'd love to hear from you, so please get in touch.