Mewburn Ellis speaks to Kaniah Konkoly-Thege, Chief Legal Officer and Head of Government Relations at Quantinuum, the world's largest fully integrated quantum company.
Forward: features are independent pieces written for Mewburn Ellis discussing and celebrating the best of innovation and exploration from the scientific and entrepreneurial worlds.
'I do not believe the legal industry is ready for quantum today,' says Kaniah Konkoly-Thege. 'It's a hard subject. It's complicated. And outside of a handful of people who were physicists who later did patent work, most people right now in the legal profession are at the starting point of asking "What is quantum?"'
Konkoly-Thege is one of the few who truly do understand both the law and the science. She's a lawyer first, having served a long tenure as a federal attorney at the US Department of the Interior and the US Department for Energy, and then six years immersed in quantum technologies as general counsel at Honeywell Quantum Solutions, a quantum hardware division specialising in trapped-ion qubits.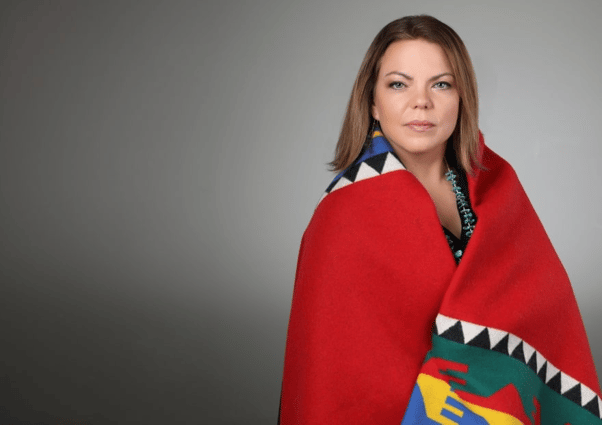 Kaniah Konkoly-Thege, Chief Legal Officer and Head of Government Relations at Quantinuum


When Honeywell's unit merged with Cambridge Quantum Computing, an early leader in quantum software, with a $300m in funding, the new entity, called 'Quantinuum', became the largest full-stack operator in the industry. Konkoly-Thege runs the legal team.
She's watched awareness of quantum technologies grow amongst lawmakers and legal teams, but says understanding is in its infancy.
'For the last four or five years I've been going to Capitol Hill and when I started, if I mentioned quantum, people got their understanding from things like a Marvel movie. That was the extent of their knowledge. Now, they've heard of it, often on a basic level. They may know quantum will break encryption, but they don't understand the use cases and opportunities.' One of her roles is to change that by representing Quantinuum in discussions in Congress. She focuses on the need for funding commercialisation of quantum technologies to promote understanding.
Konkoly-Thege warns time is running out for both companies and the law to be ready for the launch of commercial quantum systems.
'There's a legal land-grab,' she says. 'A lot of businesses are looking to go and patent as much as possible for a couple of reasons. First, because it's really hard to see what is going to be critical technology say five or ten or twenty years ahead. Then we also have the opportunity for companies to take advantage of, shall we say, developing skill sets within the global patent trademark offices.' Around 7,500 quantum-related patents have been filed since 2015.
The global nature of the industry makes this race particularly chaotic. 'Each and every jurisdiction that we're operating in has different rules right now,' says Konkoly-Thege. 'That makes it really challenging.'
There's also the problem of working in an industry alive with umpteen technical approaches. 'Look at patent pooling,' says Konkoly-Thege. 'This is where two or more parties have different patents, and they overlap. So we pool our patents and create a standardisation around licensing. Patent pooling can help avoid infringement, reducing litigation and costs. Licensing fees paid to the pool are given to each member in proportion to each patent's value. Right now, there's a lack of patent pooling. We don't have industry-wide standards because there are so many types of technology. So harmonising the physical technology, where you can secure a patent, is still emerging.'
Open source is another challenge for legal teams in the space. Quantinuum released an open-source version of its TKET quantum software development kit, as well as its quantum natural language processing module. The advantage of open source is that the wider community can easily build on and modify the software. But the intellectual property implications are complex, with more than 200 licences to choose from.
In addition to the intrinsic difficulties of working in quantum, there are political hurdles for the legal team to consider. The foremost being relations with China. 'The Biden administration in the US has announced their intent to control quantum computing resources against China,' says Konkoly-Thege. 'They've already done that with Russia. A lot of companies are wary of doing business with China; they can see the writing on the wall and that there will be compliance issues with China.'
Hiring graduates is fraught with peril. 'A lot of the PhD physicists who come out of universities, particularly in the US, are Chinese nationals. With looming regulatory concerns, one of the big questions is whether you can hire these people. It's one of the big challenges many emerging tech companies are grappling with. We try to get the right balance between getting the right skill sets, and this ratcheting of concerns with China.'
The current approach at Quantinuum is to keep hiring talent and monitor how the situation develops. 'If you have the right to work in the US, or the UK, then obviously we consider all qualified candidates,' reveals Konkoly-Thege. 'But it's something we continually think about.'
Her method of staying a step ahead is to get face to face with policymakers. 'One of the big things I focus on is making sure I'm staying well tied in with various regulators,' she says. 'I just got back from Washington, DC, late last night. We talk to the Department of Commerce, the Department of State, the various entities who set export controls, along with legislators on Capitol Hill. We make sure they understand what the ecosystem is facing today.'
It's not just China. International relations and trade policy are part of the remit for a quantum legal team. Supply chain issues can cause lengthy delays, and the legal and government relations teams need to be fully aware of potential bottlenecks. 'We are developing ion trapping quantum computing,' says Konkoly-Thege. 'We use a lot of lasers, lenses, and optical equipment. These are made in Europe and the UK. We are also an IBM hub member, so have access to their systems as well. They use superconducting quantum computing, which uses dilution refrigerators, also made outside the US. We need to anticipate problems with our supply chain. When Russia invaded Ukraine there was a problem with helium, as many of the reserves are in Russia. When we talk to regulators, we need to all understand where these choke points are.'
So what advice does this veteran of the quantum scene have for other companies, legal and otherwise, to become quantum literate? In a nutshell, get moving. 'In order for a Fortune 100 company to become quantum ready it's going to take a decade,' says Konkoly-Thege. 'They'll need to figure out things like whether the data they have around a problem is usable in a mathematical equation that can be run on a quantum system. They need to research what areas to focus on. A company that wants to be ready for quantum in 20 years should be starting today.'
---

Standards are critical
Andrew Fearnside, Senior Associate and Patent Attorney, Mewburn Ellis comments:
In a young and burgeoning technology such as quantum technology, commercial uncertainties and risks abound – especially given the current absence of technology standardisation. Standards are critical in science and technology. They give a framework for development. They reduce uncertainty and risk for the technology developer as well as for the end user. Future quantum technology standards will help with market penetration of this new technology when integrating into existing markets and directing development of the technology in synergy with other technologies. Kaniah Konkoly-Thege eloquently highlights the importance of a strategic and tactical use of IP to help support and develop the commercial goals of a quantum technology business in this developing legal and commercial landscape.
---


Written by Charles Orton-Jones
Andrew is a Senior Associate and Patent Attorney at Mewburn Ellis. He works primarily in the fields of telecoms, electronics and engineering, and specialises in quantum technologies, photonics and ion optics. Andrew has extensive experience of drafting and prosecution, global portfolio management and invention capture to secure a commercially valuable IP portfolio. He also conducts freedom to operate analyses and performs due diligence.
Sign up to our newsletter: Forward - news, insights and features
Contact Us
We have an easily-accessible office in central London, as well as a number of regional offices throughout the UK and an office in Munich, Germany. We'd love to hear from you, so please get in touch.