It has been widely reported in the media recently that we need to do more to address the way in which we are affecting the environment. The burning of traditional fuels is considered to be a major contributor to climate change. This combined with dwindling fossil fuel reserves means that we will need alternative renewable friendly fuel sources in the not too distant future.
Biofuels could be used as an alternative, BP already has one of the world's largest operated and most successful biofuels businesses, employing thousands of people in Brazillian sugarcane processing units. Whilst there is some current biofuel production, there is huge potential for further innovation to make the technology more cost-effective and more environmentally friendly.
What are biofuels?
A biofuel is a fuel that is produced from biological material (biomass), rather than from fossil fuel derived options such as crude oil. Biomass can be generated from plants, algae, bacteria, or even from industrial and domestic waste products. McDonalds has been recycling used oil and grease from fryers for biofuel production for over 10 years.
Some biofuels have the environmental benefit of potentially being carbon neutral, as organisms used for biomass capture atmospheric carbon through photosynthesis. Maersk is now offering carbon neutral biofuel under pilot projects to customers deploying sustainable supply chain solutions.
First generation biofuels are made from higher plants, such as corn or sugar cane, grown on arable land. Whilst this approach is better than the use of fossil fuels, there can be competition between fuel crops and food crops over limited arable land.
Later generation biofuels do not have this problem. Many types of biomass can be generated in fermentation tanks, bioreactors and even ponds on land that is unsuitable for food production. Microalgae are an excellent option for this type of biomass production as they are photosynthetic organisms and can grow in liquid culture in a similar way to bacteria and yeast. Furthermore, microalgae can produce different types of biofuels e.g. biodiesel, bioethanol and biopropane.
Types of biofuel
As well as there being many potential sources of biomass suitable for biofuel production, there are many types of biofuel end products.
Firstly, there is crude biomass (e.g. wood), which can be directly burnt for energy – this is a low complexity but less environmentally friendly option. More complex biological processes can be exploited and even modified to produce more effective compounds such as oil for biodiesel production, starch for bioethanol production or could even lead to the direct production of biopropane.
All of these options have considerable potential for future use, but could be potentially improved though further scientific innovation.
Biodiesel
The conversion of oils derived from biomass to biodiesel can be a relatively simple procedure. Triacylglycerol (TAG), essentially vegetable oil, can be converted to fatty acids alkyl esters through a process of transesterification. Transesterification is a common industrial process and the resultant fatty acids alkyl esters can be used directly as a "drop-in" fuel in diesel engines. There is likely to be a continuing need for traditional fuels for a long time, biodiesel could help in this regard without large net carbon emissions.
Bioethanol
Bioethanol can be produced from different sources such as sugar cane and switch grass, but also has the potential to be produced from engineered microorganisms. It is typically produced from biomass through hydrolysis and sugar fermentation processes. Biomass is first treated with acids or enzymes to break down stored carbon into sugars which can then be fermented into ethanol before distillation. Bioethanol is not typically used alone in traditional engines, but is used as an additive to traditional fuels and can be used alone in other fuel driven processes.
Biopropane (or Bio-LPG)
Liquefied petroleum gas (LPG) is widely used as fuel in heating appliances, cooking equipment, and in vehicles. Biopropane, also known as Bio-LPG, has the potential to service these markets in a more environmentally friendly and renewable way. Research has shown that microbial pathways can be manipulated for the direct production of biopropane. Bio-LPG offers an alternative source of renewable energy with different benefits to those of biodiesel and bioethanol.
Potential for biotech innovation
Natural wild type organisms have not evolved to produce fuels for human use, as a result they can be manipulated to improve natural pathways for biofuel production. With the improvement of genomic technologies, synthetic biology and gene editing techniques, the potential for improvement is greater than ever.
Microalgae have the potential to produce TAG for biodiesel production at a far greater yield than traditional oil crops. It has been known for a long time that microalgae can accumulate TAG oil when put in stress conditions such as nitrogen starvation. Scientists have been trying to induce similar levels of oil accumulation without the need for stress induction as these conditions slow growth and cause cell death. If oil production could be induced without the need for adverse conditions, the process would become more economically viable.
There has been some success in this regard, with one study finding that the genetic knockdown of a TAG lipase led to the reduction of TAG catabolism and increased TAG yields (Trentacoste et al. 2013). However, these results alone are not enough for microalgal biofuels to compete with traditional fuels on a cost basis. It may be interesting to see results of simultaneous TAG catabolism reduction with increased TAG anabolism. With companies such as Exxon Mobil investing large sums of cash into microalgal research, the potential for innovation is as big as ever.
There is similar potential for breakthroughs in other areas of biofuel research. C3 Biotech has developed proprietary production technologies for converting agricultural, food and industrial waste into tunable Bio-LPG, in addition to their novel CO2 bioethanol capabilities. Furthermore, C3 Biotech has also partnered with the US Naval Centre at China Lake, California in a programme funded by the Office of Naval Research Global to develop bio-based production routes for aviation fuel precursors at scale.
Similar research programs are being performed across the globe and the big biotech breakthough for biofuels may be just around the corner.
Potential for engineering innovation
Whilst the potential for biofuel improvements through biological methods is huge, full potential cannot be achieved without targeted engineering innovation. All of these biological developments must be evaluated under scaled-up conditions to demonstrate commercial viability. At present there are numerous engineering challenges to be overcome to allow efficient, low-cost and low-energy biofuel production at a sufficiently large scale.
One hurdle is the ability to grow biomass in an energy efficient and cost effective manner. Another key issue is how products of interest, such as TAG and bio-ethanol, can be isolated from crude biomass. As mentioned above, biofuels have the potential to be carbon neutral. However, if the methods of growth and isolation are energy intensive, this potential may never be realised.
For example, one major problem which stands in the way of microalgal biofuel production is the harvesting of biomass. The separation of cells from growth media is fast and simple at the lab scale (e.g. centrifugation), but is extremely expensive at the scale required for commercial fuel production. Coagulation, flocculation, flotation, centrifugation and filtration are methods that have all been suggested and tested, but none meet the demands at present. There are further engineering issues which will need to be addressed for most types of biofuel production, and this is an exciting and potentially lucrative area for innovators to address.
As more money is spent on biofuel research, it will be important to ensure that engineering innovations are not forgotten. As well as more obvious engineering innovations, it is also possible that other advantages could be achieved through interdisciplinary research. The problems at the biological level could be mitigated though engineering advancements and vice versa. Isolation may be more efficient depending on organisms genotype and product yield is likely to vary depending on engineering advancements. Communication between experts may be the key to success.
Protecting innovations
Depending on specific details, both biological and engineering innovations can be patent protected in the UK, Europe and across the globe. Protection can potentially be obtained for genetically modified organisms, the use of said organisms in methods of biofuel production, novel methods themselves and many different engineering advances, to name a few.
As with all areas of innovation, careful consideration needs to be taken to enable the most relevant and effective IP protection is achieved. If you're looking for a patent firm with the right experience and expertise to handle your biofuel related innovations, you can count on Mewburn Ellis for support you can trust.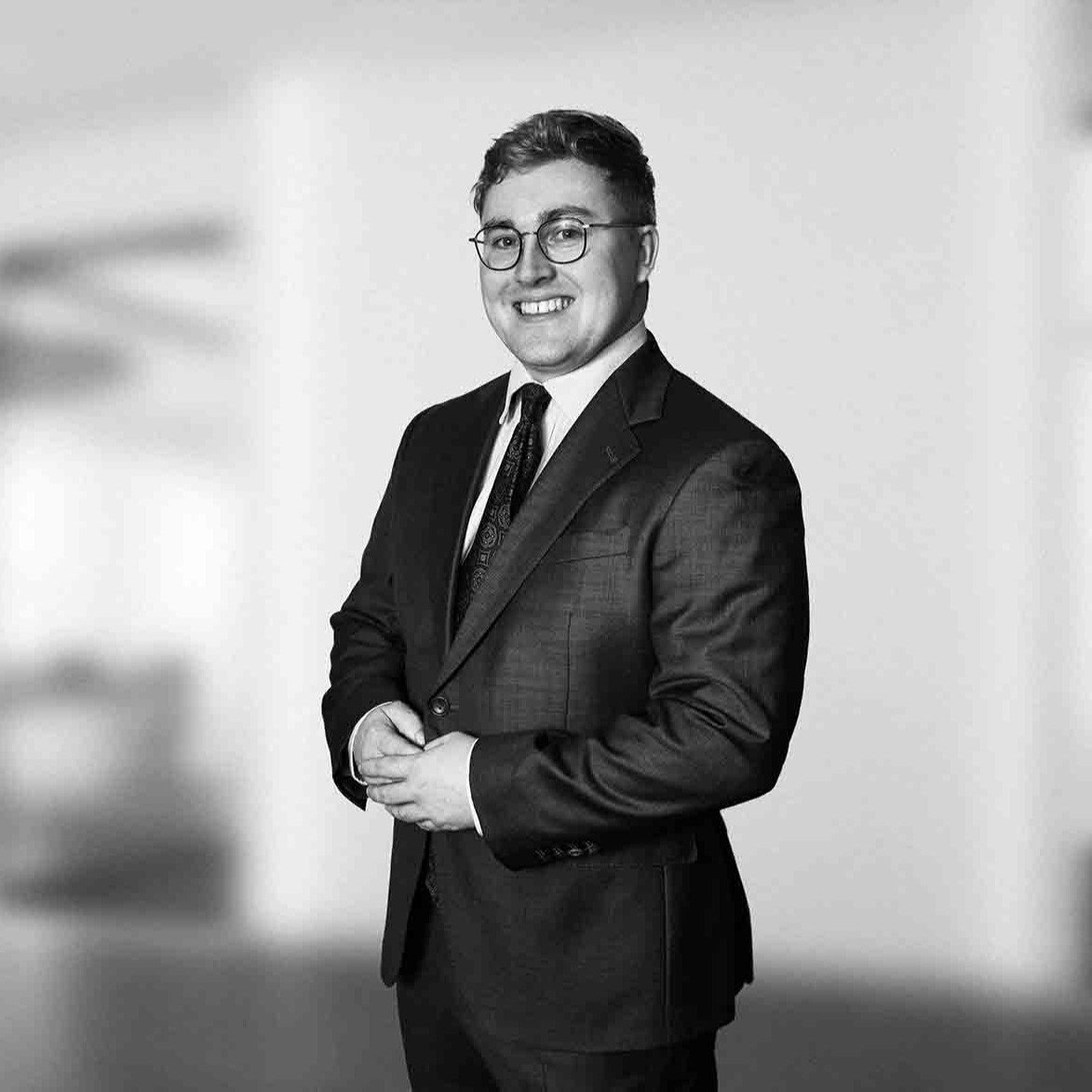 Thomas is a trainee patent attorney working in the life sciences sector. He has industrial experience which was gained whilst working for a plant biotechnology company during his undergraduate degree, and more recently has experience of working in technology transfer at The University of Manchester. Thomas has a BSc and PhD in biotechnology from the University of Manchester. He has had scientific papers published in the areas of metabolic engineering and biofuels.
Sign up to our newsletter: Forward - news, insights and features
Contact Us
We have an easily-accessible office in central London, as well as a number of regional offices throughout the UK and an office in Munich, Germany. We'd love to hear from you, so please get in touch.