Minimising person to person contact is the major weapon in reducing COVID-19 viral transmission. In many places such "distancing" appears to be working in pursuit of that aim. However there are costs – emotional and economic costs in particular. Mitigating those costs while maintaining a functioning healthcare system is critical.

Many people reading this will be familiar with technologies that have flourished in recent months – online meetings and 3D printing for Personal Protective Equipment (PPE) immediately spring to mind. There is of course unprecedented activity in pursuit of a COVID-19 vaccine too. This blog, however, explores how robots and robotics are being used to help, often out of the limelight.
Test
Drones – agile, often small, unmanned aerial vehicles - have been around for several years now, and are becoming increasingly advanced. From toys to military hardware drones had already found their niche in many areas. Recent trials in China for a number of activities to minimise human contact in COVID conditions have shown promise too. Collection and delivery of testing samples and health supplies is a critical activity in a pandemic. Anyone who's had a postal worker collect a sample from their front door will know how unpleasant that job must be. These tests show that drones could simplify and safeguard that process - a visit from a drone to collect a sample and delivery to a testing site happens without a human intermediary. The number of potentially infectious interactions are reduced. The collection and delivery process is faster when road travel is avoided too, leading to faster test turnaround times and a more effective government response. Delivery of food supplies to the vulnerable, or to those cut off through public transport closures, is also demonstrated. It is not difficult to see how this in particular could be expanded beyond the COVID-19 pandemic.
Clean
Hospitals are often the front line of COVID-19 treatment, and controlling viral spread there is critical. A highly infectious environment and the need to maintain health of hospital staff conspire to make hospital cleaning a particularly important area. A recent test of an army of robotic Ultra-Violet (UV) hospital cleaners has shown promise in China. The robots, manufactured in Europe, use high intensity UV light to destroy viral RNA, effectively cleaning surfaces of any live virus. The robots go about their mission without risk of human infection and without requiring often scarce PPE. The robots learn the layout of the hospital and where to UV-clean, and they do it all while avoiding exposing any humans to the UV light.
Care
Circolo hospital in the Lombardy region of Italy has faced extremely challenging circumstances this year. In recent months a small team of "Tommy" robot nurses have been tested in Circolo for measuring and recording patients' vital signs – blood pressure and blood oxygenation for example. The sheer volume of patients ordinarily means collecting this information is a time consuming task for a nurse or doctor, with each patient contact also being an opportunity for viral transmission. The Tommy robot nurses allow some of those direct patient-carer interactions to be avoided, which certainly has its benefits when resources are stretched. Robot nurses could save valuable PPE, reduce viral transmission and all while allowing regular patient monitoring – all important factors in COVID-19 care.
Looking to the future
There are countless chapters in history where speed of technological progress is increased during a crisis: we do it now because we must. The technologies for COVID-19 here are just small part of recent and ongoing progress in robotic engineering. There are countless other examples that will continue well beyond 2020, and surely also reach into fresh commercial areas. Can the robots be made smaller? Or more agile? Can they be more "humanoid"? Can they work in a team? Can they problem solve? These are wide-ranging engineering challenges covering hardware, software, machine learning, artificial intelligence, autonomy, and power, at the least. Many of these factors need to come together for a product, and engineers are rarely permitted to include every feature they would ideally like to. Balancing the technical considerations to produce commercially viable products will also need to be confronted. All said there is plenty of work yet to be done in robotics in general, and in the commercial applications both to pandemic relief and beyond. Following robotics commercialisation in the coming months and years will certainly be intriguing.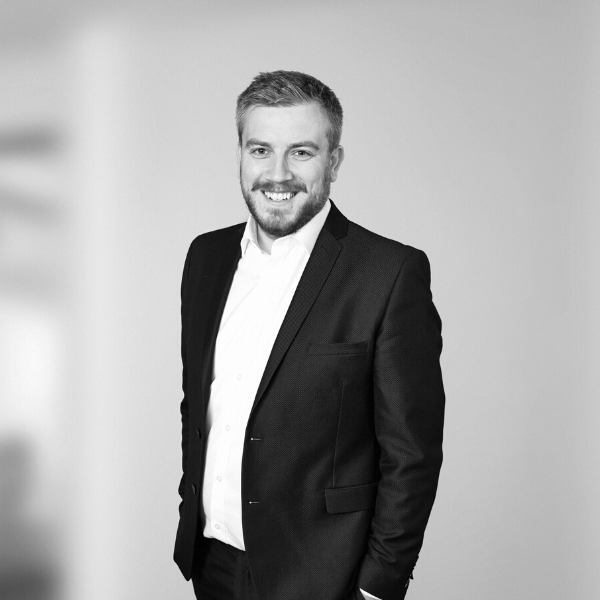 Dan is a Partner and Patent Attorney at Mewburn Ellis. He works on all aspects of the patent application process in the mechanical, electronics, and engineering sectors. This includes patent drafting and prosecution. Dan is also experienced in providing freedom to operate opinions and the freedom to operate process.
Sign up to our newsletter: Forward - news, insights and features
Contact Us
We have an easily-accessible office in central London, as well as a number of regional offices throughout the UK and an office in Munich, Germany. We'd love to hear from you, so please get in touch.