From the far east to the east coast of America, the world is taking note of a new energy surging through Singapore's biotech industry. Whether you speak to an intellectual property (IP) veteran, the CEO of a young startup, or even a venture capitalist jetting between Singapore and Boston, they all use the same word to describe the current ecosystem: exciting.
Some call this Singapore's 'moment'. Others refer to it as a 'fountain of great science'. AU agree that what's happening is the result of decades of behind­-the-scenes work and government support.
Richard Clegg, a European patent attorney in the Mewburn Ellis life sciences team, is based in Manchester but travels to Singapore several times a year. Like many others, he has spotted a 'marked change' in Singapore's biotech scene over the past few years.
'It's all coming together; he says. 'In 10 years' time, we1l find there are drugs or treatments on the market that either originated directly from Singapore or made it to that final step because of companies based there.'
The 20-year journey
In the world of biotech, of course, there's no such thing as an overnight success. When it comes to bringing a new medicine to market or offering a new diagnostic tool, progress is measured in years, or even decades. There's academic research that requires years of rigour, scientific tests to turn ideas into products, and clinical trials to secure proof of safety and efficacy. Then there's the business side, which involves securing capital, forming partnerships and protecting inventions.
Guy Heathers has lived in Singapore for nearly two decades, partnering with some of the best-known biotech companies, such as Tessa Therapeutics, and with some innovative startups. He's also a former director of Singapore Health Services' Intellectual Property Office.
When Heathers looks at Singapore's biotech industry today, he sees a 20-year journey and all the lessons learned. For him, initial attempts to establish the industry underestimated its complexity and the amount of time required. There's a lot that needs to happen, he explains, between the scientific research and the business deal that launches a new drug. 'It's like investing in theoretical physics and expecting a computer industry to emerge.'
The global financial crisis of 2008 didn't help, pushing investors towards safer markets and away from biotech, where it's not unusual to see nine out of ten ideas fail. Governments tend to steer clear of gambling with taxpayers' money, Heathers explains, particularly in fields where it's difficult to pick winners. But in the years that followed, he says, the stars began to align. Slow and steady growth turned into excitement and optimism. The focus moved from just research and development (R&D) to supporting the business side of biotech. 'It has really accelerated over the past two or three years,' Heathers says. 'It's pretty close to a boom - the best I've ever seen it.'
There are many reasons for this. They range from a cooling global economy, which forces investors in the private sector to think creatively and explore new industries, to the growth of Singapore's tech and startup community.
'In the old days, everyone in Singapore aspired to have a job for life,' says Heathers. 'Now, everyone wants to be the next Steve Jobs or Mark Zuckerberg. It feels like Silicon Valley.'
Open for business
Heathers believes that Singapore's government is keen to harness this energy, support private investment and help startups. In the words of its own ministers, it wants to be the 'enabler'.
This isn't always easy for a nation with a 'squeaky-clean' culture that requires layers of oversight, Heathers adds, but the approach is evolving. In his opinion, there has been a shift towards the practice - in the Western mould - of letting entrepreneurs move quickly, fail fast or succeed by outrunning their competitors.
According to the World Economic Forum's 2019 Global Competitiveness Report, Singapore is currently the world's most competitive economy, and Asia -Pacific more generally is the most competitive region on the planet. The report also makes clear that a country's economic fortunes are the result of proactive choices. Singapore beat 141 nations (including the US, the UK and China) in the rankings because of its infrastructure, its health and labour markets, and its solid financial system.
'Going forward, in order to become a global innovation hub, Singapore will need to promote entrepreneurship and further improve its skills base,' the report says.
And that's exactly what it's doing, says XQ Lin, managing partner at Esco Ventures, one of the firms investing in biotech in Singapore. Lin splits his time between south-east Asia and the US, monitoring the way money moves on both sides of the globe. He believes that Singapore will produce 'homegrown champions' - companies that strike major deals - within five to ten years. 'Some great things are cooking right now,' he says of the country, which also scored well on Bloomberg's 2019 Innovation Index.
For Lin, it's all about global megatrends. He argues that people are living longer, the middle class in Asia is swelling, there's more disposable income that can be spent fighting stubborn diseases and, to top it all off, science in Asia is on the rise. 'Huge companies are going to emerge at the intersection of these trends,' he says. 'It's unstoppable. And Singapore will have an important role to play.'
Hummingbird Bioscience, a four-year-old startup, is a great example of what Lin means when he talks about the marriage of great science and capital. The company has raised more than US$30m and has developed an antibody drug that enters clinical trials next year, a big deal for any biotech player. If successful, the treatment could help slow down or stop the growth of cancerous tumours by targeting particular proteins.
Piers Ingram is one of the company's founders and says the work that has been quietly happening in Singapore is starting to attract global attention, particularly over the past two to three years. 'There's lots of energy, increased activity, increased investment and more resources,' he says. 'It's looking really promising.' Hummingbird works with Cancer Research UK and recently welcomed a Nobel laureate to its scientific advisory board. It has also announced a collaboration with Amgen, a multinational biotech company with a presence in around 100 countries.
Positive predictions
According to a recent Reuters report, Singapore is now home to the regional headquarters of the ten largest medical technology (medtech) companies, plus many of the world's biggest pharmaceutical giants. Quoting government agency Enterprise Singapore, the report says that Singapore is experiencing a 'startup boom', with 100 incubators and accelerators and more than 150 venture capital investors 'actively seeking opportunities across medtech ... and other sectors'.
'The Singapore government has identified medical technology as one of its priority areas, recognising that the sector has high growth potential, and that the country has a comparative advantage to focus on growing this sector,' the Reuters report notes.
Consultancy firm McKinsey predicts that the global medtech market will grow to more than US$500bn by next year. Asia-Pacific looks set to be the world's second-largest market in this realm, eclipsed only by the US.
At the same time, a report published earlier this year by the Economist Intelligence Unit describes the potential growth of Asia's pharmaceutical markets as 'astounding'. It says markets in ten Asian countries - including Singapore - have grown rapidly in the past five years and will likely continue to grow over the next five.
In Singapore, initiatives such as the Agency for Science, Technology and Research (A *Star) and A *ccelerate (the agency's commercialisation arm) support the R&D journey, along with the steps that follow. A *ccelerate has now helped more than 140 companies, raised US$250m for startups and has helped secure nearly 4,000 patents.
No fear of commitment
Heathers says that the 'heavy lifting' on patents was traditionally done elsewhere and Singapore was seen more as a 'filing system'. But that too is changing. As inventions become more valuable, Singapore and Asia in general will likely see more litigation. The more legal battles that are fought, the more experience will flow back into the industry, Heathers suggests.
Providing space for companies to do groundbreaking science is another important piece of the puzzle. The One-North hub in the heart of Singapore is where the dreamers and scientists come together, working in centres such as Biopolis, an integrated complex that anchors the life-sciences R&D development chain. Located between a hospital and a university, and home to government agencies and multinational firms, Biopolis is testament to a forward-thinking government investing for the long term, says Lin.
Heathers agrees, saying that Singapore is now reaping the rewards of decisions taken years ago. By investing in talent and infrastructure, Singapore has built a young, high-value industry that's recession-proof and sustainable.
Magic ingredients
Earlier this year, the country's minister of state for trade and industry, Koh Poh Koon, said that Singapore will continue to be a 1iving laboratory' for new business models and collaboration.
He made the comments as US medtech company PerkinElmer opened a new manufacturing facility for life-science lab instruments and diagnostics technology in Singapore. Two months later, global healthcare company GSK launched a new US$130m pharmaceutical manufacturing facility in the country. These kinds of deals make Singapore attractive to startups and companies from as far away as Israel that are searching for a new place to open an incubator.
Heathers, Lin and Clegg agree that there's more work to be done (such as the coordination of resources and regulations to allow startups to move faster) and that there may be setbacks along the way. But time and foresight have proven to be what Clegg calls the 'magic ingredients'. He believes that the more companies succeed, the more money will flow in, and it's this virtuous circle of validation, credibility and investment that will help Singapore come to be known for nurturing, developing and bringing to commercial reality high -end biotech inventions. Will there still be bumps in the road? 'Sure,' says Clegg. 'But I don't see why they should fail.'
Author - Alex Eliseev for Mewburn Ellis Forward
---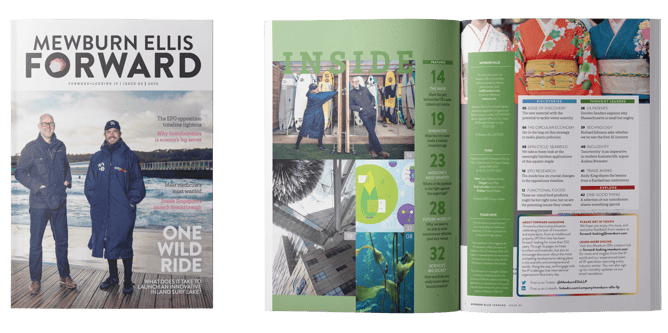 This article was originally published in the third edition of Mewburn Ellis Forward — a biannual publication that celebrates the best of innovation and exploration.
Subscribe to Mewburn Ellis Forward here.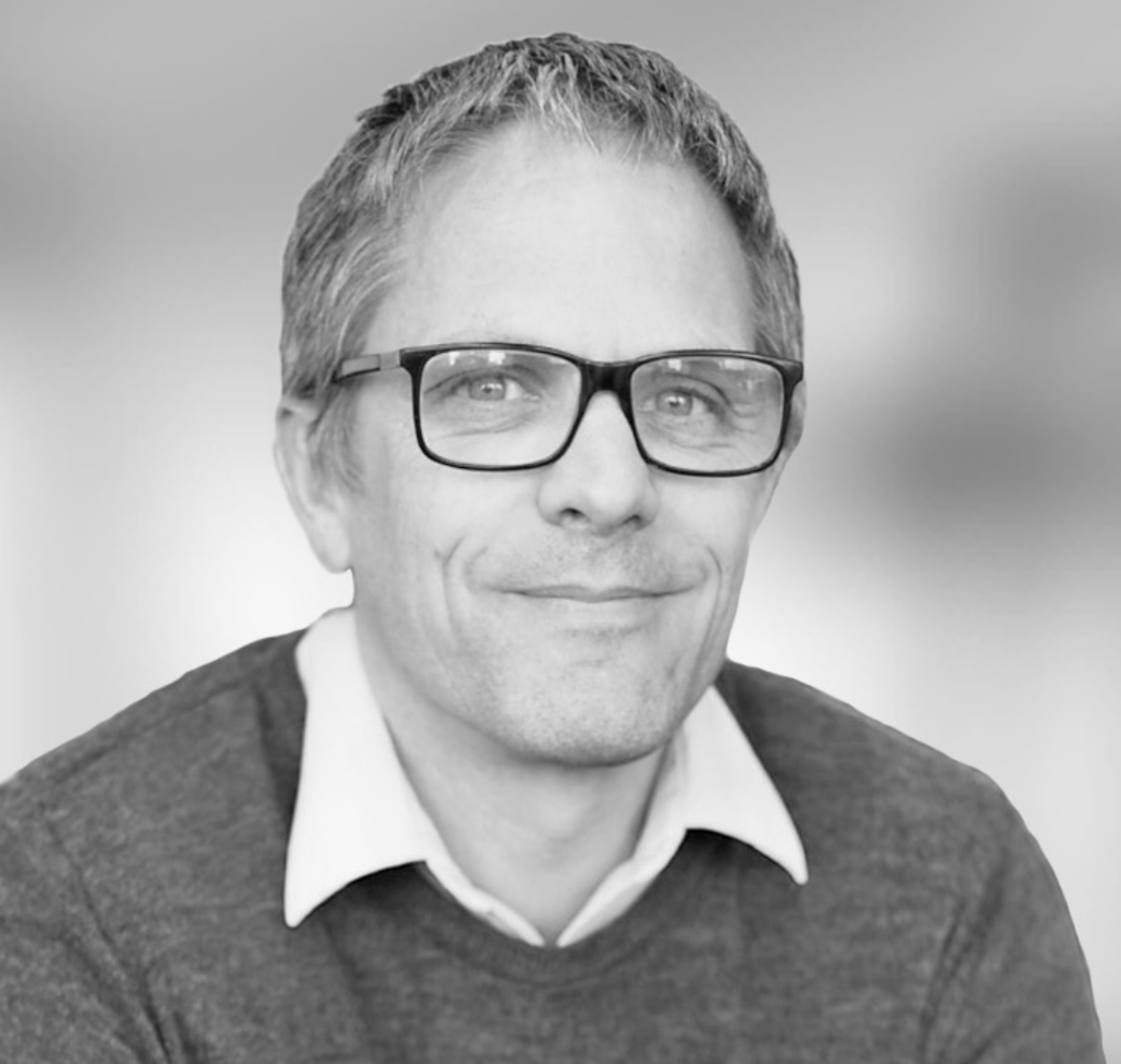 Richard is our Managing Partner and is responsible for leading the Management Board to devise and deliver the firm's strategy. He has extensive experience in the biotechnology and pharmaceutical sectors. He works closely with clients to establish a compelling commercial IP position. Richard and his team help clients to generate active and valuable patent portfolios, defending key patents on a global basis, conducting freedom to operate analyses and taking effective action against competitors.
Sign up to our newsletter: Forward - news, insights and features
Contact Us
We have an easily-accessible office in central London, as well as a number of regional offices throughout the UK and an office in Munich, Germany. We'd love to hear from you, so please get in touch.