In this Forward: On Demand vlog, Callum McGuinn and Joseph Newcombe discuss electric vehicle battery recycling.
Touching on their recent blogs Taking charge - repurposing, recycling and reinventing batteries, 3 R's for sustainability of the battery industry, and How green are electric vehicles?, they explore:
Why battery recycling is so important for the electric vehicle industry

—

(00:10)
What governments can do to improve the recycling of batteries

— (04:00)

How the EU is leading the charge when it comes to battery recycling — (05:50)

What the future looks like for batteries — (09:10)

Watch time: 13 minutes


Learn more about energy storage and view our blog series. For more on electric vehicles and other advancements in the transport field, visit our future mobility spotlight page.

---

Forward: On Demand is a series of video blogs (vlogs), podcasts and webinars available to watch or listen to at any time. Hear about the latest developments from the scientific and entrepreneurial worlds and keep up to date with news from the IP world. Look out for the video and audio symbols on our blogs.


---
About the presenters
This vlog was co-presented by Joseph Newcombe and Callum McGuinn.

Joseph works in the chemistry and materials field assisting in the drafting and prosecution of UK and European patents. He also has experience in opposition and appeal proceedings before the EPO and the management of national/regional phase entry of international patent applications. Joseph has a Master's degree in chemistry from the University of Sussex and a PhD from University College London.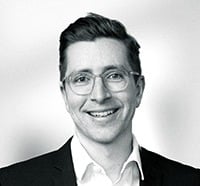 Callum is experienced in the drafting and prosecution of patent applications in the chemistry and materials fields. He represents clients in oppositions and appeals at the EPO and conducts extensive freedom to operate analyses. He has significant expertise in Energy Storage technology particularly battery materials, predominantly lithium ion battery materials.
Sign up to our newsletter: Forward - news, insights and features
Contact Us
We have an easily-accessible office in central London, as well as a number of regional offices throughout the UK and an office in Munich, Germany. We'd love to hear from you, so please get in touch.