Team Bath Racing Electric is set to hit the track at Formula Student 2023, including the Dynamic Driving Task competition for driverless cars.
Forward: features are independent pieces written for Mewburn Ellis discussing and celebrating the best of innovation and exploration from the scientific and entrepreneurial worlds.
Formula Student is the world's largest higher education engineering competition. Universities build and race cars against each other to push their talents to the limit.
Mewburn Ellis is a long-term supporter of Team Bath Racing Electric. This year the team is competing at the legendary Silverstone circuit as well as at similar events in Spain, Italy and Portugal. In addition to the electric racecar Grand Prix, the team is entering the Dynamic Driving Task competition for driverless cars.
Forward spoke to Theodore Bedos, Myles Bienek, Max Mcmanus, and team principal James Macrae to hear how they are preparing for the showdown.
Q: Hi Team Bath Racing Electric! Tell us about the race at Silverstone...
This is our third year in the autonomous vehicle competition at Silverstone. It's been long established in Germany, but is more recent in the UK. The team develops software, which is uploaded onto a vehicle supplied by the organisers, and the team runs that software to compete with other universities. We compare lap times to find the winner.
Q: Driverless cars still perplex the engineers at Tesla – how do you create an AI able to navigate roads?
Our team is split into four divisions. There's path planning, perception, control, and simulation. The car we are given has stereo cameras, and an option to have lidar [light detection and ranging]. We take in the information from these sensors. There are blue and yellow cones around the track – blue on one side, and yellow on the other – and we try to get the car to move round the track. Fortunately, this year we don't have to build the car, so we can focus solely on the software.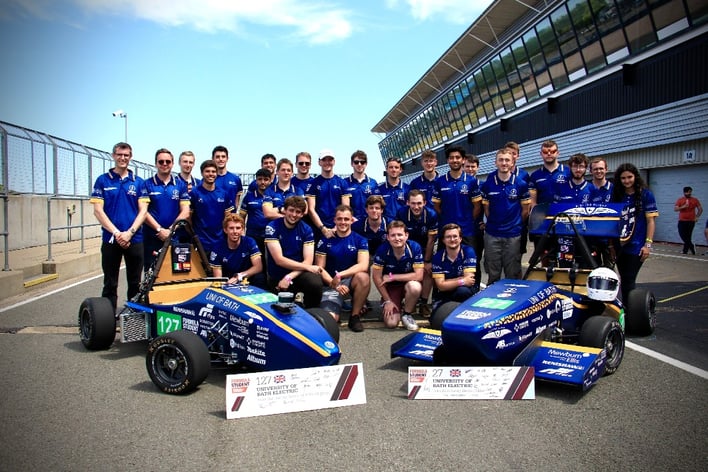 The Formula Student 2022 TBRe team at Silverstone standing next to their electric racecar


Q: How does the AI recognise the track edges?
The sensors look at the cones. We want the car to follow the middle of the track, so we calculate the angle between the cones, which are spaced regularly. The angles tell the car whether it's on a straight or a corner. The trick is to do these calculations as quickly as possible.
Q: Team Bath Racing Electric entered last year. Are you building on that or starting from scratch?
We are taking last year's work, but doing it our way. Last year our code was written in C++. We're re-writing it this year, making it a lot more legible. The code was good, but lack of documentation meant it was very hard for anyone else to implement. This year we are using Python, and looking to put it into C++ to improve computational speed once we've made sure we've got all the basics right.
Q: Will you make it round the track?
The focus this year is trying to build software that is reliable, regardless of performance. We want something that works! Our expectation is that we'll finish the laps. The goal is to build a good base of software that future users can rely on and build on top of.
Q: Can your software handle any track?
It ought to be able to handle any track design. There are three events in the competition: a straight-line test; a figure of eight; and a final test which we have no clue about until the day of the competition. That will be the most complicated part of the competition, and what we spend most of our time trying to solve.
Q: How much of your code is written from scratch?
It's a mix. The main machine learning algorithm we use is called You Only Look Once, shortened to YOLO. We use YOLO version 7. The cameras feed the data into our software, which feeds it into YOLO, which allows us to see the cones. The connection between the pre-made software is made by us.
Q: When is the competition? And who is the team to beat?
It's in July. Edinburgh University did very well last year. They recently released a video where they are testing the car and it's already performing well. Currently we are doing simulations and we are progressing quickly. We've got a lot of work to do to get ahead of the competition, but we are feeling quite confident about it.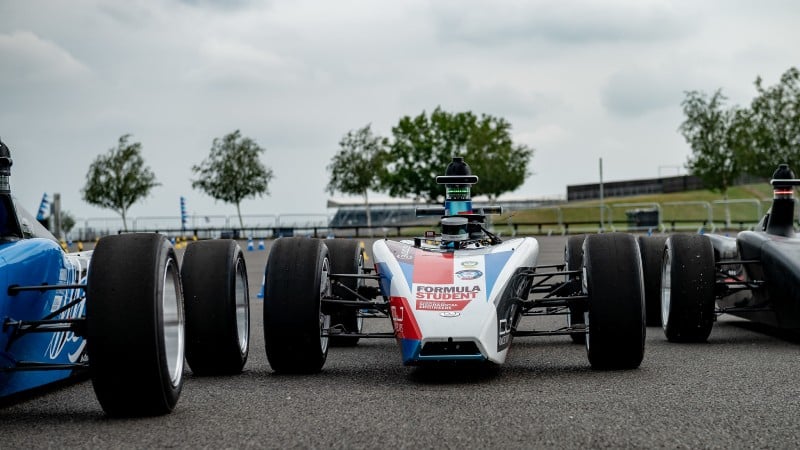 The driverless car has stereo cameras, and an option to have lidar [light detection and ranging]


Q: What is the biggest challenge?
Hairpins. If there are four hairpins in a row, the car starts to look at multiple lines of cones and will get confused. Currently we are running a machine learning algorithm to train it to focus on the right part of the track. Tight bends we can handle well; it's when the cameras can see multiple parts of the track that it struggles.
Q: Is lidar better than cameras?
They are different. Lidar is more accurate when it comes to distance, but cameras can tell you exactly what you are looking at. You need both in certain situations, as they specialise in different things. If you asked us whether to go with cameras or lidar, we'd have to go with cameras. But we can use both, and fuse the data using a module called Sensor Fusion to send the data to planning.
Q: When do you think we'll see driverless cars in cities? The company Cruise is testing robotaxis across San Francisco. Are we close?
With the progress we've seen, it might not be more than a decade away. The problem isn't technology, it's legislation. Who takes the blame when a driverless car crashes? The owner, the software engineer, or vehicle manufacturer? We are very excited by the idea. Last year a study in the US looked at the crash rate between autonomous vehicles and human drivers, and humans are far riskier. There's also the issue of whether the national grid can handle the upsurge in electric vehicles. Autonomous vehicles mean we can share cars, reducing the burden on the grid, which could be a solution.
Q: How is Mewburn Ellis helping you?
Mewburn is one of our biggest cash sponsors, and our title sponsor for this year. The energy crisis hit us last year. We have roughly 23 sponsors this year, but last year found that a number really struggled with budgets and cut our funding. We are hugely grateful for the support, which translates to training a new generation to enter engineering and build the technologies of the future.
Mewburn is planning to come and talk to us to explain the intellectual property side of things, which we are looking forward to. And there's also the link with McMurtry Automotive which Mewburn backs, who build the world's fastest electric circuit car. A founder of Team Bath Racing Electric is now a head of electrical and control systems at McMurtry, and graduates of our programme have gone on to work there, so there's a strong link. McMurtry also sponsored us last year.
Q: How many of you are in the team?
Overall in Team Bath Racing Electric there is a core of 40 people. Across all levels of commitment there are around 95 people. The petrol version of the team shut this year, under the Net Zero policy of the university. This is a team that all the engineers want to work on – that's why we are so successful!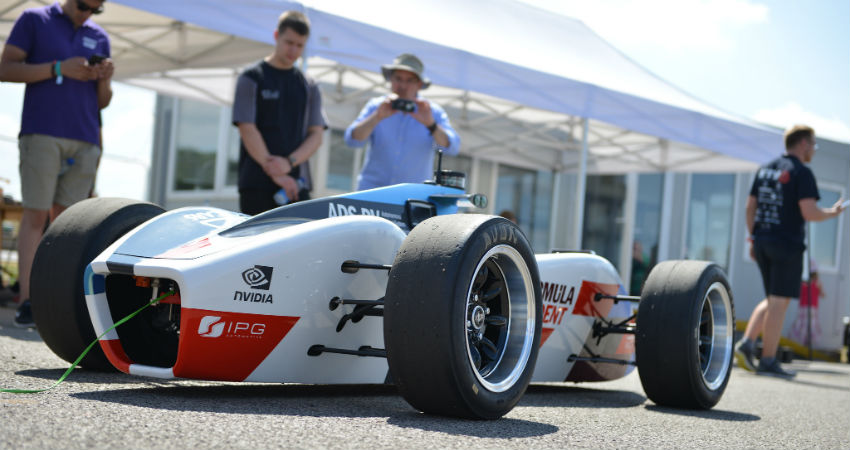 This year, the focus will be on trying to build software that is reliable, regardless of performance


Q: What are you getting out of this project?
We are growing industry skills across our engineering, management and business roles. Autonomous vehicles is a very impressive and fast-growing sector. The ability to understand the technology behind them, and be able to break them down and build them up is massive. There's no question it is going to be incredibly useful for our careers.
Q: What's the goal this year?
To finish! Last year we built our own car, and none of the teams could cope with the workload. This year is a stepping stone. Get the software right, and then we'll be back next year with an integrated vehicle.
Q: Thank you Team Bath Racing Electric! And good luck at Silverstone!
Thank you! Our pleasure!

To find out more visit: TeamBathRacingElectric.com
---

A testament to Team Bath Racing Electric's breadth and depth of expertise
Daniel Brodsky, Mewburn Ellis Senior Associate and Patent Attorney, comments:
"As a supporter of Team Bath Racing Electric, it has been really exciting to follow the team on their journey to the driverless car race at Silverstone. The field of driverless cars is very challenging, as it brings together a range of different technical areas – from vehicle systems, to sensor technologies, image recognition and machine learning. So it really is a testament to Team Bath Racing Electric's breadth and depth of expertise that they are able to run a project of this calibre. The variety of technologies that go into driverless cars is also what makes this area fascinating from a patents perspective, as there is a huge amount of innovation going on and a healthy year-on-year growth in the number of related patent filings. A key sector of development is the machine learning models, which are used to control driverless vehicles, as these need to provide rapid decision-making while processing large streams of sensor data. With many patent offices recognising such machine learning models as patentable inventions, we can expect more patents to be filed in this area."


---

Written by Charles Orton-Jones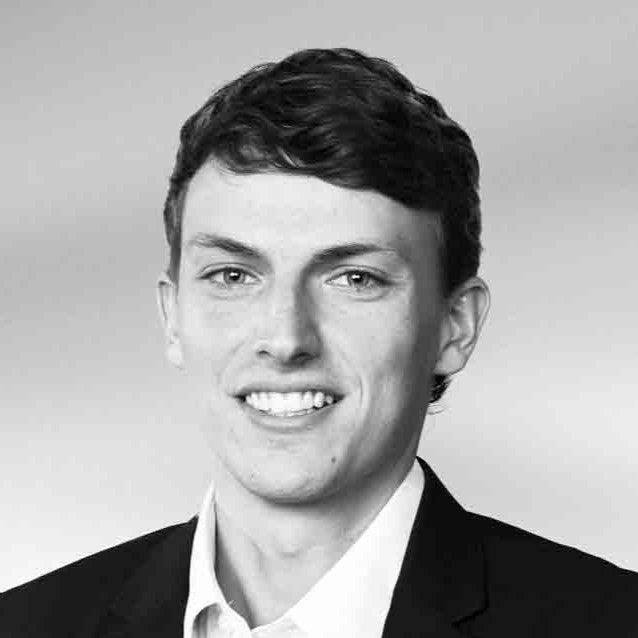 Daniel is a Senior Associate and Patent Attorney at Mewburn Ellis. He works in the electronics and engineering fields drafting and prosecuting patent applications before the EPO and UKIPO. Daniel has experience with Freedom to Operate (FTO) searches and analysis. He also played a part in a recent significant successful challenge at the UKIPO where we overcame the Examiner's objection that an invention was excluded from patentability as a computer program and business method.
Sign up to our newsletter: Forward - news, insights and features
Contact Us
We have an easily-accessible office in central London, as well as a number of regional offices throughout the UK and an office in Munich, Germany. We'd love to hear from you, so please get in touch.