On 2 April 2020 the Court of Justice of the European Union (CJEU) delivered its preliminary ruling in Coty v Amazon. Coty Inc. is a key player in the global beauty industry and owns a number of iconic brands. Coty's beauty empire spans cosmetics, skincare, haircare and fragrances including a strategic partnership valued at $600 million with Kylie Cosmetics and Kylie Skin. Coty is both a perfume distributor and licensee of the EU word mark DAVIDOFF.

Third-party sellers on the Amazon marketplace platform can utilise the "Fulfilment by Amazon" (FBA) service to warehouse products in Amazon's "Fulfilment Centres". However, Coty GmbH (Coty), the American multinational's German subsidiary, objected to the conduct of some companies within the Amazon group in relation to the offering for sale of "Davidoff Hot Water" brand perfume bottles by an unauthorised third-party seller. Coty started proceedings in Germany for alleged trade mark infringement by Amazon Services Europe and Amazon FC Graben (an FBA) for stocking or dispatching "Davidoff Hot Water" brand perfumes in Germany. The German court asked the CJEU whether an economic operator of a warehouse can be found liable for trade mark infringement without knowledge that the stored goods were infringing, and without the intention to offer the goods for sale or put them on the market.
Key highlights of the case
Economic operators acting on behalf

of

a third party and who store infringing goods, without being aware of that infringement and without intention to sell, do not stock those goods for the purposes of offering them for sale or putting them on the market under EU trade mark law.
Prohibited use of a registered trade mark requires (a) active behaviour and (b) direct or indirect control of the act constituting use. Amazon Services Europe and its FBA centres merely stored the Davidoff perfume bottles without offering them for sale or putting them on the market. There was a lack of intention to offer those goods or put them on the market.

There is a distinction between (a) economic operators who import or send goods bearing registered trade marks to a warehouse and (b) warehouse owners who merely provide a storage service for goods bearing the registered trade mark.
Practical tips to avoid falling into "hot water" as a warehouse operator
Comply with legitimate requests from trade mark owners or their licensees to return the inventory of infringing

goods warehoused on behalf

of third parties.

Ensure that you are only storing goods on behalf of third parties and not seeking to offer for sale or put on the market the goods held in storage.

Avoid making use of a third party's registered trade mark in your commercial communications (e.g. marketing and promotion materials) if (a) goods are stored on your own behalf or (b) the goods would be offered for sale or put on the market by you if a third-party seller could not be identified.
Conclusion
While Amazon emerges victorious, this decision still provides some comfort to trade mark owners and licensees. Having only focused on the storage arrangements of goods being offered by this specific Amazon Marketplace seller, there is still room for further legal scrutiny from brands seeking to protect their rights and their consumers from infringement. Find the link to the decision here.
Our dispute resolution team includes patent, trade mark and design experts covering a wide range of technical backgrounds as well as solicitors specialising in IP. Find out about the team and read more legal insights here.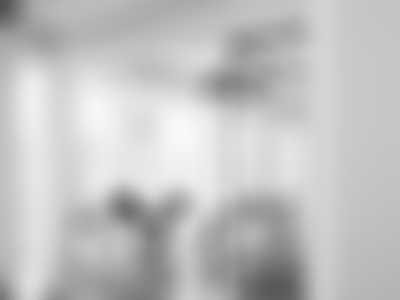 Hilda-Georgina is a qualified solicitor working as part of our legal services team. She handles contentious and non-contentious IP matters. She has assisted in trade mark infringement cases involving genuine use of a trade mark by a clothing brand and patent infringement cases before IPEC and the Court of Appeal. Hilda-Georgina read law at the University of Exeter and worked for a corporate investigations firm before joining a leading City law firm in 2017 where she trained. She joined Mewburn Ellis LLP in 2019.
Sign up to Forward - news, insights and features
Contact Us
We have an easily-accessible office in central London, as well as a number of regional offices throughout the UK and an office in Munich, Germany. We'd love to hear from you, so please get in touch.