Part 2 of this blog was published on 17 April 2020. Please read for the latest information.
News that the European Patent Office (EPO) has issued a "Notice from the European Patent Office dated 15 March 2020 concerning the disruptions due to the COVID-19 outbreak" has been widely reported. As usual, the notice is an advance notice; it will become official when it is formally published in the Official Journal.
The notice primarily refers to Rule 134(2) EPC, which relates to the problems being experienced at the EPO itself. However, it also refers to Rule 134(5) EPC and Rule 82quater.1 PCT, which relate to problems which might be experienced at the applicant's or representative's location.
The notice states that, under Rule 134(2) EPC, and in view of the restrictions currently in place in Germany (where two of the EPO's three filing offices are located; the other is in The Netherlands): "Periods expiring on or after the date of the publication of this notice [15 March 2020] are thus extended for all parties and their representatives to 17 April 2020." Indeed, the notice also states: "The above period may be further extended by the publication of another Notice in case the dislocation extends beyond the aforementioned date".
While this is certainly a welcome development in these increasingly turbulent times, it should NOT be regarded as a panacea: while the "COVID-19 extension" applies to a great many deadlines, it does NOT apply to ALL deadlines.
Accordingly, caution should be exercised before deciding to rely on the "COVID-19 extension". If in doubt, ask your European attorney!
In more detail:
Rule 134 EPC refers to "extension of periods", and, unfortunately, not all deadlines are "periods".
In almost all cases, "periods" (e.g., for taking action) are set by the European Patent Convention (EPC) or by the EPO itself (e.g., by way of a formal communication, e.g., an examination report); these "periods" are automatically extended by the COVID-19 extension. This will apply to the vast majority of deadlines you might have.
However, some notable deadlines are NOT "periods", and so are NOT affected by the COVID-19 extension.
The following are a few notable exceptions for which Rule 134(2) EPC, and so the COVID-19 extension, does NOT apply:
Part 2 of this blog was published on 17 April 2020. Please read for the latest information.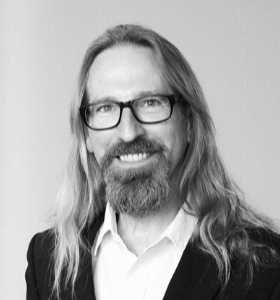 Wilhelmus (Willum) deals with patent drafting, prosecution and opposition in all key jurisdictions. His particular area of focus is the pharmaceutical sector, where he has extensive experience working on small molecules for therapy of a range of indications, and spanning early drug discovery projects through to clinical candidates. He works with a broad range of clients – primarily in the UK, Europe, and the US. They include universities and spin-out companies, as well as large multinational pharmaceutical corporations.
Sign up to our newsletter: Forward - news, insights and features
Contact Us
We have an easily-accessible office in central London, as well as a number of regional offices throughout the UK and an office in Munich, Germany. We'd love to hear from you, so please get in touch.