Internet domain names are crucial commercial assets for many businesses. They are communicated to customers and serve to signpost visitors to a website where they can then purchase products or find out more information. However, one less-well reported consequence of Brexit may have seen UK businesses lose their .EU domain names.
What is a .EU domain name?
According to Wikipedia, ".EU is the country code top-level domain (ccTLD) for the European Union (EU). Launched on 7 December 2005, the domain is available for any person, company or organization based in the European Union… The ccTLD is administered by EURid". There are believed to be over 300,000 .EU domains owned by British registrants.
Who is eligible to own a .EU domain?
Since 19 October 2019, any of the following can register a .EU domain name:
an EU citizen, independently of their place of residence (including an EU citizen residing in third countries);
a natural person who is not an EU citizen and who is a resident of a Member State;
an undertaking that is established in the EU; or
an organisation that is established in the EU, without prejudice to the application of national law.
What is the impact of Brexit?
Since the Brexit transition period ended on 31 December 2020, undertakings and organisations established in the United Kingdom, UK residents (who are not EU citizens) and UK citizens (who are not a resident in the EU) are no longer be able to hold or register a .EU domain name.
According to its 'Brexit Notice', EURid has taken the following measures:
Existing registrations
Since 1 October 2020, EURid sent notification emails to all UK registrants and their registrars, to inform them that they would lose their eligibility as of 1 January 2021 unless they updated their registration data before 31 December 2020 to demonstrate their continuing compliance with the registrant criteria. This could have been achieved, for example, by indicating a legally established entity in an EU Member State, by updating their place of residence to an EU Member State, or by proving their citizenship of an EU Member State irrespective of their residence.
On 21 December 2020, EURid sent reminder emails to all UK registrants (and their registrars) who had not demonstrated their continued compliance with the eligibility criteria.
On 1 January 2021, EURid sent a final notification email to all UK registrants confirming that, where eligibility had not been perfected, their .EU domain names were no longer compliant and were therefore "withdrawn". A withdrawn domain name no longer functions and, in particular, can no longer support any active services (such as websites or email). However, it is understood that a withdrawn .EU domain name may be reactivated if the eligibility criteria are subsequently satisfied.
From 1 January 2022, all the affected "withdrawn" domain names will be finally revoked (deleted), and will then become available for general (re-)registration by other parties. Their release will occur in batches from the time they become available.
New registrations
From 1 January 2021, EURid will not allow the registration of any new .EU domain name by UK a registrant. Additionally, EURid will allow "neither the transfer, nor the transfer through update, of any domain name to a UK registrant".
Implications for UK registrants
As can be seen from the above information, the potential implications for UK registrants could be quite serious.
Care should be exercised however if a UK registrant decided to maintain its eligibility by updating the registration so that the owner of the .EU domain name became an employee who is an EU citizen resident in the UK, for example. Whilst this would appear to satisfy the registration criteria, thought should be given to possible adverse future implications, such as what would happen if the employee were to ever leave the company or become disgruntled with the company. It would seem appropriate in these circumstances for some kind of formal, contractual agreement to be established, assuming that the employee was happy to assist in this way (he/she may require some kind of compensation as consideration for his/her cooperation).
If a UK registrant was unable to meet any of the new eligibility criteria, it seems likely that it will have to accept that the .EU domain name will now have been lost. Appropriate actions should have therefore be taken to limit the extent and impact of any commercial implications, such as ceasing any promotion of the .EU domain name, and instead diverting attention to an alternative domain name – either existing or newly registered. Those needing to register a new domain name might like to consider the suitability of the raft of new general top-level domains that now exists, including .bank, .lawyer and .tech for example.
Finally, it is also suggested that UK registrants may want to track the (re-)registration of any revoked .EU domain names from 1 January 2022 onwards, and be prepared to explore any measures that could be taken if their (re-)registration and/or use is in bad faith or could cause consumer confusion. It is possible to set up domain name watching services to assist with this.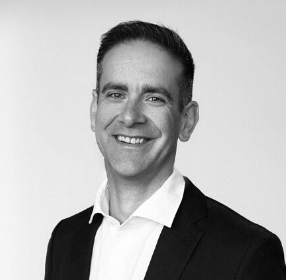 Andy is a Head of Trade Marks and member of our Management Board. He is a Partner and Chartered Trade Mark Attorney who handles a wide range of trade mark work, from searches, portfolio reviews and devising filing strategies to prosecution of applications, oppositions, revocation and invalidity actions. Andy has extensive experience representing clients at the UKIPO, EUIPO and WIPO (for international 'Madrid Protocol' registrations).
Sign up to our newsletter: Forward - news, insights and features
Contact Us
We have an easily-accessible office in central London, as well as a number of regional offices throughout the UK and an office in Munich, Germany. We'd love to hear from you, so please get in touch.