Veganuary, the annual challenge which encourages people to try a vegan lifestyle during January, has never been bigger with a record 600,000-plus people taking part this month.
New plant-based products are being launched all the time, including from big name brands such as McDonalds, Burger King, Philadelphia and Babybel.
But while being vegan is now easier than ever for consumers, the High Court case of Oatly v Glebe Farm shows the challenges manufacturers keen to capitalise on the popularity of plant based products face in trying to get their foods to market.
David vs. Goliath
Glebe Farm Foods, an independent business run by siblings Rebecca and Phillip Rayner from their family farm in Cambridgeshire, hit the headlines last year when they became involved in a 'David and Goliath' battle with multinational Oatly.
The Swedish drinks manufacturer, producer of oat-based drinks which are a plant-based alternative to dairy products such as cow's milk, claimed that the name and branding of Glebe Farm's PureOaty product was too similar to its own. It said it infringed Oatly's trade marks under s.10(2) and 10(3) of the Trade Marks Act 1994 and also amounted to 'passing off.'
But following a two-day trial at London's High Court, judge Nicholas Caddick dismissed Oatly's claims that:
Glebe Farm's use of the PureOaty word mark was likely to lead the average consumer to confuse the two products;

By using the PureOaty sign, Glebe Farm was taking unfair advantage of the distinctive character and reputation of the Oatly marks;
Glebe Farm was attempting to 'pass off' its products as belonging to the Oatly brand and causing damage as a result.
Judge Caddick accepted the PureOaty sign was likely to bring the Oatly marks to the minds of many average consumers – if only because it was a popular oat drink brand – but concluded there was "a low or, at best, very modest level of similarity based largely on their common use of the letters OAT."
Commenting on the case, Glebe Farm said the legal action had been unnecessary and claimed the name PureOaty was simply chosen to be descriptive; a nod towards the purity of the product.
Descriptive vs. suggestive
This case raises the question, what makes a good trade mark? One which is easier to defend than Oatly, it seems.
While deemed distinctive – a fundamental requirement of all trade marks – when it was approved by the Intellectual Property Office, was it distinctive enough?
In his judgment, Judge Caddick quoted the case of PlanetArt v Photobox and Daniel Alexander QC: "A trader has less right to complain that its brand is being diluted if it has chosen a mark which is of limited distinctiveness in the first place."
The Oatly trade mark includes the descriptive term "OAT" which alerts consumers to an ingredient of the product. This tactic can be beneficial for new brands building their identity, but may cause problems further down the line.
A trade mark should help products stand out from the crowd, not blend in with their competitors, and that's hard to do when it's based on a descriptive word or term (hard but not impossible, just ask Coca-Cola or American Airlines).
Suggestive trade marks often describe the characteristics of a product or service – think Netflix or Jaguar – but in a less obvious way. These may take more time, money and imagination to market at the start, but in the longer term they tend to be stronger as they are easier to defend.
Oatly, which is one of the market leaders in vegan products, was accused of bullying when it took Glebe Farm to court. Such reputational risk is something any business wants to avoid – particularly Oatly, which suffered a fresh blow this week when it emerged that a series of its ads had been banned over 'misleading' green claims.
In reality, however, the company, which relies on consumers recognising its name, had no choice but to defend itself . Unfortunately for Oatly, with the growth in the future foods market and the weaknesses in the brand exposed by this case, it may not be for the last time.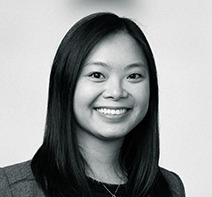 Jacqueline is a Partner and Chartered Trade Mark Attorney at Mewburn Ellis. She has extensive experience in managing large portfolios, particularly advising on international filing strategies and foreign filings and prosecution. Jacqueline's work includes acting in oppositions before the UKIPO and advising on multi-jurisdictional disputes, with extensive experience in negotiating settlement agreements. She has also been involved in Nominet and UDRP proceedings relating to domain names.
Sign up to our newsletter: Forward - news, insights and features
Contact Us
We have an easily-accessible office in central London, as well as a number of regional offices throughout the UK and an office in Munich, Germany. We'd love to hear from you, so please get in touch.