The Trademark Registry Exchange (or 'TREx') offers domain name owners a cost-effective measure for protecting trade marks against cybersquatting in relation to a number of new Generic Top-Level Domains ('gTLDs'). Provided by the Trademark Clearinghouse ('TMCH'), the TREx service is a single application to essentially apply for a bundle of defensive domain names, thereby allowing trade mark owners to effectively block their trade marks across a number of gTLDs.
The TREx service provides trade mark holders with an additional layer of protection for unregistered domain names, by matching their mark across a range of gTLDs, and then restricting the registration of these domain names when they become generally available for third parties to acquire. It therefore limits the general availability exposure of a brand name or trade mark under certain gTLDs. The service lasts for a year, but can be renewed on an annual basis. It is only available to owners of a trade mark registered with the TMCH through a TMCH agent.

The gTLDs currently covered by the TREx service are: .bayern, .beer, .boston, .capetown, .casa, .cat, .college, .cologne, .cooking, .de, .durban, .earth, .eus, .fashion, .fishing, .fit, .frl, .garden, .gal, .horse, .joburg, .koeln, .la, .london, .miami, .moe, .nrw, .osaka, .quebec, .rent, .rodeo, .ruhr, .scot, .surf, .tirol, .tube, .vip, .vodka, .wedding, .wien, .work, .xyz & .yoga. These TLDs are covered as a bundled package that cannot be divided.

However, we understand that coverage will grow in phases, as additional TLDs are included over time. These will not be limited to just new gTLDs, but will also include Country-Code Top-Level Domains ('ccTLDs') and legacy Top-Level Domains ('TLDs'). When new TLDs are added to the TREx service, a subscriber can decide to add the TLDs proposed by the TMCH mid-year by paying a surcharge, or to continue with the existing list until renewal. The new extensions will then be automatically included upon renewal and the subscription price increased accordingly.

It is important to note though that the TREx service does not cover names that are already registered when the service is activated. Thus, if mewburn.london for example was already registered by a third party when we initiated the TREx service for ourselves, then this gTLD would not be included in the service.

Similarly, the TREx service also does not include premium-priced domain names or domain names reserved for registration at the registry level. We understand that the TMCH will inform interested parties of the applicable coverage before a subscription to the service is commenced.

An annual subscription for the TREx USD 160 per trade mark or brand name (or 'label'). This charge will not be affected if it is not possible to protect a label under one or more specific TLDs, such as for the reasons given above. The annual renewal cost of a TREx subscription is similar to the initial activation costs of the service. However, if the number of TLDs covered by the service has increased during the year, then an increased price will apply for the service for the next year.

It is possible to convert a TREx protected trade mark or brand name to a standard domain name registration. This process is known as an 'override' and is only eligible for verified rights' holders. Once opted in to the TREx service, the TMCH will communicate any changes to the coverage – either when a TLD has been added to the TREx coverage or a name has been released via an override to a registrant with similar verified rights.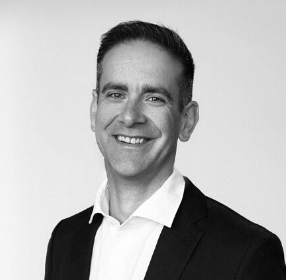 Andy is a Partner and Chartered Trade Mark Attorney at Mewburn Ellis. He handles a wide range of trade mark work, from searches, portfolio reviews and devising filing strategies to prosecution of applications, oppositions, revocation and invalidity actions. Andy has extensive experience representing clients at the UKIPO, EUIPO and WIPO (for international 'Madrid Protocol' registrations).
Sign up to our newsletter: Forward - news, insights and features
Contact Us
We have an easily-accessible office in central London, as well as a number of regional offices throughout the UK and an office in Munich, Germany. We'd love to hear from you, so please get in touch.