The term "internet of things (IoT)" has often been mentioned in recent years, but what does it actually refer to?
Essentially, it refers to a network of interconnected physical objects (i.e. the "things") that may be embedded with sensors, software, and other technologies for the purpose of connecting and exchanging data with other devices and systems over the Internet. These objects may vary from everyday house hold appliances, such as washing machines, fridges, or thermostats, to the more state of the art technology, such as the latest smartphones, self-driving cars, smart speakers, or home security systems.
The idea of physical devices forming networks with each other is arguably almost as old as the Internet itself. However, there have been a number of recent driving forces in the global growth of the IoT industry such as lower hardware and cloud storage costs. More recently, factors such as climate change and the COVID-19 pandemic suggest an even greater demand for IoT devices, since IoT devices can potentially be operated remotely, without the need for long-distance travel or face-to-face human-interaction.
Here are five fields of technology we think are key areas to watch for IoT patent filings:
1) 5G
5G is the next step in the evolution of mobile wireless technology, and it is suggested that 5G will bring higher speeds, lower latency, and more reliable connectivity to devices, enabling a host of new applications in field of IoTs. For this reason, many global technology companies are in a patents "arms race" for compiling their own 5G-related patent portfolios.
As of February 2020, Chinese manufacturer Huawei tops the ranking (as compiled by IPlytics and the Technical University of Berlin) by having more than 3,000 patent applications related to 5G-standard technology filed and more than 1,200 of these granted. From the top of the list, following closely behind are Chinese provider ZTE, and South Korea manufacturers Samsung and LG. As the patenting process can take several years, the statistic also reflects which companies have filed patents more recently. Finnish company Nokia and Swedish company Ericsson are fifth and sixth on the list respectively, followed by US companies Qualcomm and Intel at seventh and eighth place.
2) Electrical Grid Industry
In November 2017, an in-depth analysis commission by the European Parliament recognised the importance of the electrical energy sector, particularly in relation to the electrical grid industry, and the need to balance standardisation of technology with the rights of patent-holders.
In their findings, they identified that (emphasis added):
"Standardisation is particularly important in the rapidly developing …'Internet of Things' fields (IoT) (consumer electronics, automotive industry, and electricity grid industry). Since the … IoT fields are some of the most important business sectors in Europe, and are projected to grow rapidly in upcoming years, ensuring that standardisation works to the benefit of companies that operate in the European Union is a priority for the EU's institutions."
Concurrently, the automotive industry is undergoing tremendous change. The UK government recently announced a ban on new petrol and diesel cars in the UK from the year 2030. This is part of the Prime Minister's "Green Plan" to tackle climate change and grow the UK's carbon- emission-free energy sector, such as the nuclear energy industry. As the number of battery electric ("BEVs") vehicles and plug-in-hybrid electric ("PHEVs") vehicles increases, the need for charging infrastructures for end users inevitably increases. As such, a major challenge (for any government) is the mass roll-out and integration of these charging infrastructures into the electrical grid.
In the UK at least, the electrical grid is based on decades-old technology, which may struggle to cope with the new demands of having more BEVs/PHEVs in use. For this reason, IoT architecture has been considered for the future management of the distribution of electrical power across to BEVs/PHEVs, as well as managing electrical energy that can be "injected" back into the national grid from these vehicles, known as vehicle-to-grid ("V2G") technology. In other words, the hope is that future advancement in IoTs technology can better manage energy generation at the national grid-level and effectively control how BEVs/PHEVs are charged or discharged for 'grid balancing' at the benefit of the electrical grid industry.
3) Autonomous/Driverless Vehicle Technology
Autonomous vehicles require an enormous quantity of data collecting and processing. Driverless cars require an interconnectivity (as provided by the IoTs infrastructure) when updating algorithms based on data exchange. For example, driverless cars may exchange information with each other in real time, such each vehicle's travelling speed, traffic information or road closures, weather updates, and upcoming obstacles. All of this data is shared between IoT connected cars and is uploaded wirelessly to a cloud system to be analysed and put to use improving the automation. For this reason, this field is closely associated with roll-out of 5G, which will enable wireless connections with the requisite bandwidths required for such large information exchange.
Back in 2018, the EPO reported a sharp rise in European patent applications filed for self-driving vehicles. From 2011 to 2017, patent applications at the EPO for automated driving increased by 330%, compared to 16% across all technologies in the same period. Interestingly, a report from the European Patent Office, shows that of the 20 top patent filers in the self-driving vehicle space, only a minority are actually filed by car manufacturers.
4) "Smart Cities" IoT
The term "Smart cities" refers to the use IoT devices such as connected sensors, lights, and meters to collect and analyse data. The cities then use this data to improve infrastructure, public utilities and services, and more. According to a report issued by US attorneys Kilpatrick Townsend & Stockton LLP, "Smart City IoT" has one of the highest number of patent filings in the US. This finding may be due both to the wide range of activities (from public safety to traffic regulation to air quality) in which the deployment of IoT would be beneficial in an urban setting and to the growing adoption of IoT projects by local governments. Large multinationals, such as Ford, Honeywell, IBM, Samsung, and Toyota have all been filing patent applications in this area, particularly in the US.
5) Healthcare
Patients in hospital increasingly interact with various connected monitors and scanners, equipped with devices that can collect and transmit data. A sub-section of the IoTs, known as the "Internet of Medical Things" (or "IoMT"), it describes a connected infrastructure of devices, software, hardware, and services used to process and analyse data for decision making by healthcare professionals in a patient's treatment. In the hospital environment, the IoT is typically about increasing patient safety and/or optimising processes to allow medical practitioners to work together across disciplinary boundaries to carry out and individualise patient care. Back in 2016, it was predicted that by the year 2020, 40% of IoT technology will be health related and in two years' time (by 2022), the IOMT market may well be worth roughly US$158 billion according to Deloitte.
Conclusion
The patent 'landscapes' in the fields of IoT and IoMT is growing at an ever increasing pace, and Mewburn Ellis LLP intends to remain at the forefront of protecting these technologies for its clients in the years to come.
This blog was originally written by John Ioannou.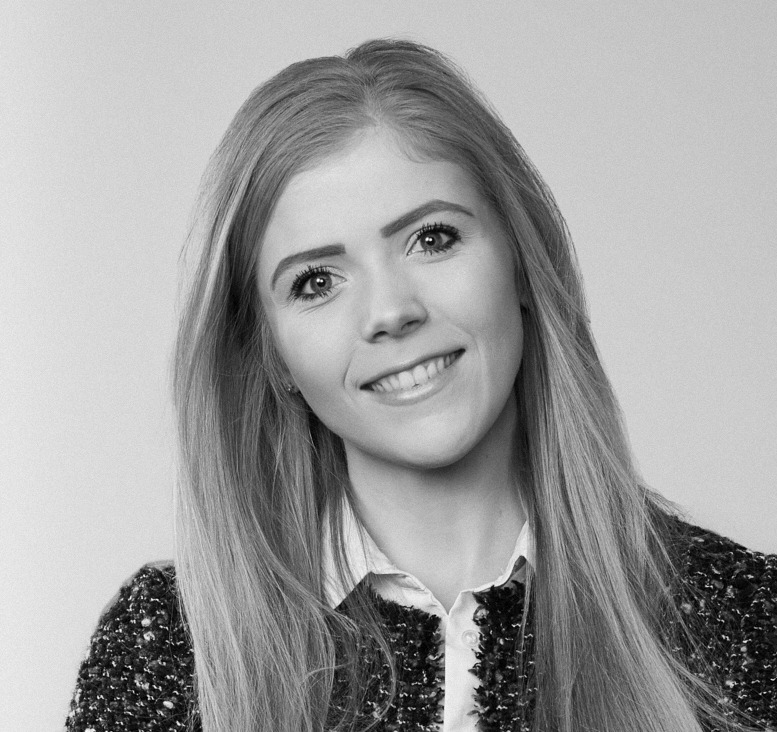 Lucy is a Senior Associate and Patent Attorney at Mewburn Ellis. She works primarily in the computer software, electrical engineering, transport, and mechanical engineering sectors. She is involved with all stages of the patent process, particularly in the drafting and prosecuting of applications in the UK and at the EPO. She also has experience in oppositions and opinion work.
Sign up to our newsletter: Forward - news, insights and features
Contact Us
We have an easily-accessible office in central London, as well as a number of regional offices throughout the UK and an office in Munich, Germany. We'd love to hear from you, so please get in touch.