Conflicting views on the legitimacy of filing trademarks with broad lists of goods and services have been aired for many years. Most recently, it was the CJEU decision in the Skykick case (C-371/18 Sky v. Skykick) that has excited trademark commentators.
This case has been hotly discussed and debated by practitioners and brand owners alike, due to the potentially far-reaching ramifications if it was found that registrations could be invalidated on the basis that they contain broad terms such as, 'computer software'; bad faith could be established where terms are specified beyond a trademark owner's core business operations and perhaps also those that are ancillary to their core activities.
In the UK and the EU, trademark owners often file applications for products and services that they intend to trade in the future, as well as those that are covered by their current business. This leads to applications seeking broad protection as owners pursue to cover related or aspirational markets. In the Skykick case, the specific SKY registration covered 22 different classes, contained thousands of words and covered a broad range of products and services including insulation materials, furs, fire extinguishers and whips which seem remote to the commercial interests of Sky. Whether this practice constitutes bad faith, is contrary to public policy or contravenes Section 32(3) of the UK Trademarks Act 1994, has still not been answered definitively.
The term that prompted Skykick to argue that Sky's trademarks should be declared partly invalid (as it covered goods which were not specified with sufficient clarity and precision), was "computer software". The term can undoubtedly cover a huge range of and services covered by a trademark application must be described with sufficient precision and clarity. This principle is also now reflected in Article 33(2) of the EUTMR.
Prior to the decision of the CJEU, the Advocate General ("AG") gave his opinion that "registration of a trademark for 'computer software' is unjustified and contrary to the public interest" as it would give the owner of the trademark a "monopoly of immense breadth which cannot be justified by any legitimate commercial interest". This would have been a potential game changer for filing practices and may have forced a change in filing practice amongst companies such as Sky.
However, the CJEU ruled that a trademark cannot be declared wholly or partially invalid on the grounds that the specification of goods lacks sufficient clarity and precision. The Court also held that it is therefore not contrary to public policy for the terms used in a trademark specification to lack clarity or precision if the sign itself is not contrary to public policy. As a result, the CJEU did not need to consider whether the term 'computer software' lacked sufficient clarity or precision.
The CJEU's decision does not in itself indicate that trademark owners should avoid the practice of including broad terms in their specifications. The CJEU has essentially just maintained the status quo in this regard. This is advantageous to brand owners who file trademarks for a broad range of products and services, and so obtain protection in potential business areas as well as their existing ones.
The question still remains as to whether it is possible for registration to be wholly or partially challenged on the basis of bad faith where there is no rationale for filing a broad specification. Importantly, the CJEU established the limiting principle that only where there are "objective, relevant and consistent" factors demonstrating that, when the application was filed, the applicant's intention was to either undermine the interests of third parties or obtain an exclusive right for motives not falling within the functions of a trademark, can there be a finding of bad faith. In practice, this requirement will make it difficult to try to invalidate a trademark for bad faith.
A party bringing an invalidity action will face a significant challenge of having to prove, seemingly through evidence of fact, the trademark proprietor's intentions, quite possibly many years prior and perhaps without the opportunity for disclosure depending upon the forum of the dispute. The threshold of the test to establish whether a trademark application has been made in bad faith is also high and cannot be presumed simply on the basis that at the time of filing the application, the applicant had no economic activity corresponding to the goods and services of the application. The Court also held that such a finding of bad faith would only invalidate a trademark partially, i.e. for those particular goods and services only.
Nevertheless, a trademark owner is at risk of a registration being revoked for non-use if, within a continuous period of five years after registration, the trademark has not been put to genuine use in the relevant territory in relation to the goods and services covered by the registration. The CJEU indicated that such non-use revocation is the appropriate way for third parties to remove unclear and imprecise terms from another's trademark registration.
Bad faith cannot be presumed just because at the time of filing, the economic activity of the trademark applicant did not align with the goods and services in the trademark specification. Of course, this does not assist a Defendant or a potential applicant for a trademark when the registration is not yet more than five years old.
Brand owners may take some comfort from the decision and continue to file broadly, but it does leave open the possibility of a challenge against trademarks which cover a broad range of products or services, unless the brand owner can establish a demonstrable commercial strategy for including all of the items.
The CJEU in the Skykick case also considered whether Section 32(3) of the UK Trademarks Act 1994 is compatible with EU trademark law. This section mandates for a statement of use or intended use in relation to the goods or services covered by an application. There is no equivalent requirement in EU trademark law. The Court held that while the UK section is compatible, breach of this obligation is not, in itself, a ground for invalidity of an existing trademark registration. This appears contrary to the English authorities discussed by Arnold J in the High Court proceedings in paragraphs 210 – 223 and his suggestion that "at least in certain circumstances, it may constitute bad faith to apply to register a trademark without any intention to use it in relation to the specified goods or services" (paragraph 225).
If this view is taken into consideration with Section 3(6) of UK Trademarks Act 1994 that "a trademark shall not be registered if or to the extent that the application is made in bad faith", we may see the weaponising of the bad faith requirement to deal with abusive practices in trademark filing. This could manifest itself through overly broad filing applications without a commercial justification or by "evergreening" when identical or near-identical new applications are filed to prolong the five-year non-use period of a registration.
This may be a particular issue for brand owners post-Brexit when the views of Judges in the UK will predominate and decisions will diverge from the acquis of the European Union. We may see the UK courts taking an early opportunity to clarify the importance of the need for an intention to use a trademark on filing – a concept not seen as so important on the Continent.
However, it is still too early to determine the ultimate impact of the Skykick decision as the High Court will now need to apply the judgement and it is still open to the court to make a finding that the Sky marks are wholly or partially invalid on the grounds of bad faith. If that is seen to be the way forward in the UK then brand owners will need to adopt practices more common in the USA where only specific limited terms are acceptable, such as "computer software for streaming audio-visual and multimedia content via the internet". This will then impact on future filing strategies as businesses would need to clear and file additional trademarks at the time of expansion, as opposed to the current methodology of some businesses which file applications broadly covering hundreds, if not thousands of individual goods and services to try and future proof the protection of their trademarks.
The other potential consequence of a switch to a more US style system, where more precision is needed in describing the scope of a trademark application and where use or an intention to use is still preferred is conflict arising with advances in technology. The argument presented by many pharmaceutical companies and creative businesses is that it is impossible to predict the future uses of innovative products and that broad specifications such as "pharmaceutical products" and "computer software" are required to protect those possibilities. The long battle between Apple Computers and Apple Corps epitomises the difficulty in forecasting where technology will result in different industries colliding.
The opinion of the AG of the CJEU in the Skykick case that broad terms in trademark registrations are invalid due to being contrary to public policy may be a view that strikes a chord with UK legislators and judges post-Brexit. Section (3)(a) of the UK Trademarks Act 1994 already states that "a trademark shall not be registered if it is contrary to public policy or to accepted principles of morality" while Article 17 of the TRIPS Agreement entitled "Exceptions", stipulates that Members may provide for exceptions to the rights conferred by a trademark, provided that such exceptions are (1) limited, (2) take account of the legitimate interests of the owner of the trademark and of those of (3) third parties.
Although the CJEU may have disagreed with the AG in relation to public policy and there has been little interpretation of Article 17, could we see a post-Brexit UK deciding to use these provisions as a partial justification for addressing particularly egregious cases of broadly filed trademarks?
This article was originally published in Lawyer Monthly. Read the original article here (pages 40 - 43).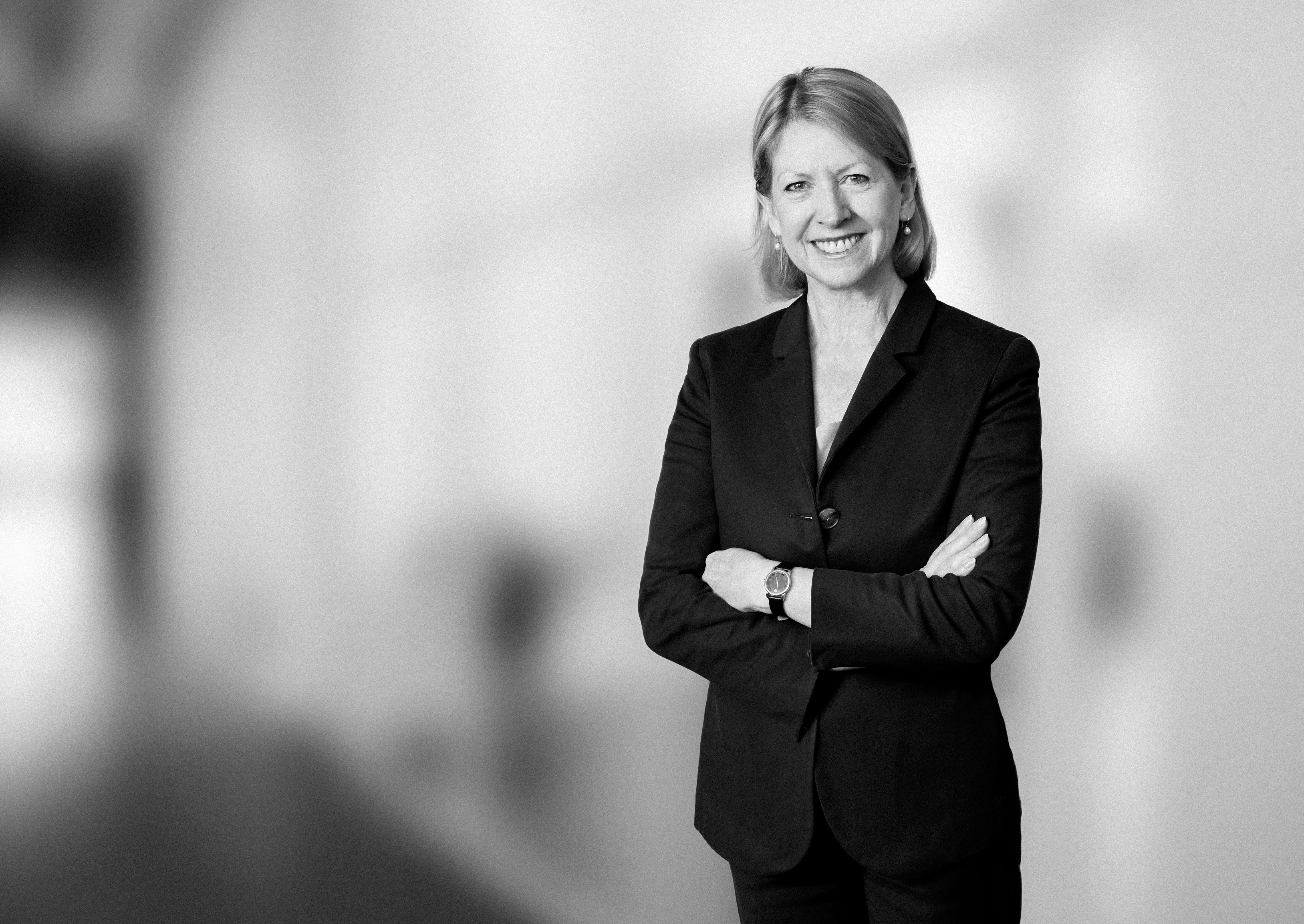 Kate is Head of Trade Marks and a member of our Management Board. She is a Solicitor and Chartered Trade Mark Attorney with over 25 years' experience in relation to trade marks and related copyright, design and internet matters. Her work includes advising on the adoption, registration and enforcement of trade marks internationally, with a particular focus on the leisure and retail industries with a global reach. She has a particular expertise in counselling clients on international filing and enforcement strategies and avoiding dilution of the value of trade marks. Advising charities has also been a key aspect of Kate's work and she was awarded an MBE in 2016 for services to education. Kate is the former President of the Chartered Institute of Trade Mark Attorneys and currently chairs the CITMA Brexit taskforce.
Sign up to our newsletter: Forward - news, insights and features
Contact Us
We have an easily-accessible office in central London, as well as a number of regional offices throughout the UK and an office in Munich, Germany. We'd love to hear from you, so please get in touch.