Despite not having any express legislative basis in the European Patent Convention, plausibility has made its way into European patent jurisprudence. Born in the field of genomic research (JOHNS HOPKINS – T1329/04) it has meanwhile spread to all sorts of inventions (such as classical pharma inventions; see, e.g., DASATINIB – T0488/16) and become a legal concept that is mainly applied at the EPO in the assessment of sufficiency of disclosure, often for medical use-type claims (i.e., was the therapeutic effect technically made plausible at the time of filing), and in the assessment of inventive step (i.e., was the objective technical problem plausibly solved across the scope of the claim at the time of filing).
The initial idea was to prevent speculative patent applications where the desired effects are only proven to exist after filing and, in doing so, the plausibility test has been used as a tool to decide whether the applicant or proprietor can rely on post-published evidence to prove an asserted technical effect. In other words, post-published evidence was only to be used if the technical effect was technically plausible at the filing date.
When it comes to sufficiency of disclosure, it appears that this approach is well settled. A proprietor who is facing an allegation of lack of sufficiency based on a lack of plausibility can use post-published evidence, but only to back up a plausible technical concept that is already considered disclosed in the patent application as originally filed. Post-published evidence cannot be used alone to establish sufficiency. However, the case with inventive step is less clear as the so-called 'ab initio plausibility' (plausible from the beginning) requirement has been dispensed with in several recent decisions handed down by the Board of Appeal. Over the years a number of high-profile drug patents have fallen victim to the inventive step plausibility requirement and so clarity on this issue is highly desirable. An opportunity may soon arise if Board 3.3.02 in ongoing case T0116/18 (EP12002626.5; INSECTICIDE COMPOSITIONS) follow through with their proposed referral on the matter to the Enlarged Board of Appeal.
In that case, two combinations of thiamethoxam with another compound were shown in the application as filed to have a synergistic insecticidal effect. It was also explicitly stated that synergy was observed. However, granted claim 1 relates to a combination of thiamethoxam with a compound of a general formula that includes many possible compounds. In their preliminary opinion the Board did not doubt the validity of the experiments and so the question is whether the technical effect exists over the whole scope of the claim. The Appellant (Opponent) filed post-published data purporting to show that one of the claimed combinations does not act synergistically. This caused the Respondent (Patentee) to file post-published data showing synergy in a variety of additional claimed combinations, including the same combination alleged to not act synergistically by the Appellant.
Board 3.3.02 considers that a referral to the Enlarged Board of Appeal might be necessary to clarify how post-published evidence should be handled in such a situation. The Board identified cases where post-published evidence was rejected because the alleged technical effect was not plausible from (and sometimes not even mentioned in) the application as filed. The Board also identified cases where post-published evidence was accepted regardless of whether the technical effect was considered plausible or even mentioned in the application as filed. In the latter cases, T2371/13 and T0031/18 in particular noted that it would be detrimental to the EPO's problem-solution approach if a proprietor could not rely on post-published evidence to demonstrate a technical effect in the face of the closest prior art, because they cannot reasonably be expected to predict what prior art might be cited against their application.
The Board has also noted that it is not clear where the burden of proof should lie. Must the proprietor show that the technical effect is plausible (i.e. there was something to suggest it would have the technical effect), or must a third party be required to show that it is implausible (i.e. there was something to suggest it wouldn't have the technical effect)? Alternatively, is it enough that the technical effect is simply not implausible (i.e. there was nothing to suggest it wouldn't have the technical effect)? Finally, the Board noted that it might not be fair if a third party could rely on post-published evidence to allege that the technical effect was not plausible if the proprietor could not also rely on post-published evidence to show that it was. This is encouraging as there have been instances where parties have argued along these lines, but they were not heard and ended up losing some of their most valuable assets.
This referral has the potential to impact many pending cases at the EPO because, wherever a proprietor is confronted with closest prior art that requires reformulation of the objective technical problem, they may be seeking to rely on post-published evidence to demonstrate a technical effect they did not previously have evidence for. If questions about plausibility are eventually referred to the Enlarged Board of Appeal we expect that a decision will be relatively swift to avoid further increases in the already burgeoning backlog of cases at the EPO.
The three questions presently proposed by Board 3.3.02 can be found at the end of the minutes of the recent hearing.
---

About the authors
This blog was co-authored by Thomas Wolter and Andrew Pitts.


Thomas works primarily in the biopharma sector, mainly with big pharma companies undertaking drug discovery and development. He advises on all stages of a drug's lifecycle, from initial discovery through clinical trials to regulatory approval. Working closely with in-house IP teams and scientists, he has extensive experience of the prosecution and European opposition and appeal procedures as well as SPCs. Thomas was involved in litigation and/or opposition proceedings concerning dasatinib, nivolumab, ipilimumab, eptinezumab, abatacept, belatacept, crenezumab, etanercept, calcipotriol, levofloxacin, and others.
Email: thomas.wolter@mewburn.com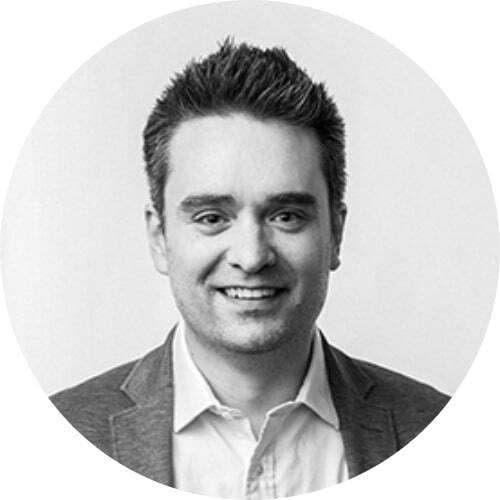 With a strong background in organic, biological and medicinal chemistry, Andrew works mostly on European Patent Office prosecution and opposition cases relating to the chemistry and materials sectors. Andrew has an MSci (Hons.) degree in medical and biological chemistry from the University of Nottingham, with his penultimate undergraduate year spent working with AstraZeneca in Sweden. He also has a PhD in organic chemistry from the University of Cambridge, where his research focused on C–H functionalisation and natural product synthesis.
Sign up to our newsletter: Forward - news, insights and features
Contact Us
We have an easily-accessible office in central London, as well as a number of regional offices throughout the UK and an office in Munich, Germany. We'd love to hear from you, so please get in touch.