On September 22, Tesla CEO Elon Musk took to the stage during the company's highly anticipated Battery Day event to announce some of their latest developments in the battery space. While specifics about what was going to be revealed were kept under wraps, Musk promised to show the world something "very insane" that would accelerate sustainable energy.
The overwhelming impression from the event was of a company that is innovating at every level of the supply, design and manufacture of batteries from mining of the metal ores right through to how the batteries are installed in their vehicles. Musk set out some hugely ambitious projects, including new battery architecture, more efficient higher capacity factories, and new ways of incorporating battery packs into vehicles that could be transformative in electric vehicle design and are clearly aimed at reaching his stated goal of a $25,000 production vehicle within three years.
However it was the announcements about some of the more basic aspects of cell chemistry that are in many ways more exciting for the industry as a whole given their general applicability outside of the EV field. Prominent among these was his announcement of new electrode technology both at the anode and cathode parts of the battery.
It had been rumoured that he might announce new developments based on silicon nanowire use in anode structures and, while he did show up on stage wearing a t-shirt bearing a picture of what seemed to be nanowires, the announcement was in many way more fundamental. If the event is to be believed, it seems that the Tesla engineers might have solved many of the problems surrounding volume expansion when using silicon as an electrode material. The announcement was light on detail but they suggested going right back to silicon powder and forming an elastic protective coating around the particles followed by embedding those into a robust binder. The claim is that this provides a gateway to an anode material that is alone responsible for a huge 20% increase in the range of their electric vehicles.
The second announcement about basic cell chemistry was even more vague in terms of technical detail. In their discussions of new cathode technology that removes the need for cobalt, the Tesla team just referred to "novel coatings and dopants" to achieve this. Despite the industry desire to reduce or eliminate reliance on cobalt in batteries due to high cost and concerns surrounding the ethics of the mining operations in the Democratic Republic of Congo, many will be waiting for full technical details before ticking that particular problem off the list.
While these developments in battery chemistry are clearly good news for Tesla and their drive to squeeze greater range into their vehicles, given their open source philosophy in relation to patents, it could also provide an immediate injection of this valuable technology into other battery markets stimulating further growth.
Be sure sure to keep an eye out for our further comments on these announcements in the coming weeks.

Watch the full Tesla Battery Day event.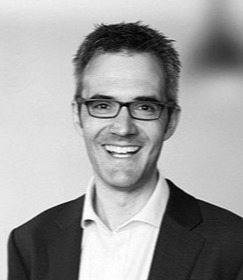 Sam is a Partner and Patent Attorney at Mewburn Ellis. He works principally on chemistry and materials science patents. Sam has extensive experience drafting new patent applications and coordinating prosecution and grant worldwide. He also regularly represents clients at EPO oppositions and appeals. Sam has a particular interest in Supplementary Protection Certificates (SPCs) and leads our SPC group.
Sign up to our newsletter: Forward - news, insights and features
Contact Us
We have an easily-accessible office in central London, as well as a number of regional offices throughout the UK and an office in Munich, Germany. We'd love to hear from you, so please get in touch.