Combatting counterfeit goods is a key commercial and strategic consideration in the fashion industry. Estimated to represent 3.3% of world trade and valued at as much as $509 billion in 2016, the shady business of counterfeits continues to present challenges for brand owners. A factor exacerbating the problem is the disruption caused by the global pandemic, which, coupled with the burgeoning e-commerce market, seems to have fuelled the recent upsurge in counterfeit operations.
From luxury fashion houses to Fast Fashion players to independent designers, Fashion is one of the most targeted industries by counterfeiters. In research published by the UK Office for National Statistics in 2020, three in ten (29%) participants reported having purchased a counterfeit item. One of the categories of which respondents were most like to have knowingly made counterfeit purchases, was 'Clothing, Footwear and Accessories', with 13% having done so in the past year.
A separate issue fashion brand owners face is lookalikes, for example, cheaper high street alternatives to the newest designer trend, or high street garments resembling those of independent designers. Imitation products are common in Retail and the question of whether there is an infringement is often a close call.
In Part 1 of our Fashion blog series in the run-up to London Fashion Week for the Spring/Summer 2022 runway collection, we outlined the key elements of brand protection on the "legal runway". We will now explore how intellectual property rights can be leveraged to fight fake fashion.
Step 1: Investigate
Gathering evidence of potential counterfeit items or lookalikes, either internally or by way of a private investigator, is the first and most crucial step for any brand owner to take in cases of suspected infringement. It's from the evidence that your IP specialist will assess whether the product in question infringes your IP rights, who the infringer is and devise a strategy.
There are a number of means of gathering evidence, depending on the circumstances in issue:
Products sold online – take screenshots of the product and the website on which it's sold. Make a note of the date and time you take the screenshots and/or check out the digital archive Wayback Machine to see if you can get your hands on a dated screenshot of the website.
Products sold in-store – if you feel comfortable, go to the shop selling the suspected infringing products and take photos of the actual store and the product. If this is not feasible, your IP specialist may recommend hiring a private investigator, who may also ask the shop attendant a few general questions, such as how long the shop has been selling the item and who their supplier is. If the product is sold abroad, your IP specialist may recommend instructing a local attorney in that country.
The next step is to buy the product – often called a 'test purchase'. This will enable your IP specialist to determine whether the product is genuine and, if not, which IP rights may be infringed, if at all. Be sure to keep the receipt or payment confirmation because it will be dated and may reveal the individual or entity selling the item.
Finally, keep copies of correspondence, and record the details of phone calls, from customers who may have mistaken a lookalike or counterfeit for your genuine product. This may constitute evidence of 'consumer confusion', which could potentially help your case.
Step 2: Seek legal advice
Based on the evidence, one of our IP specialists will then identify which IP rights may exist, assess whether they may be infringed and advise on next steps and remedies. We will outline the legal risks and highlight the commercial risks, for example, it may be that whilst you have a strong legal case, a softer approach may be more appropriate for third parties active on social media to avoid a public relations fiasco, if they decide to publish online the cease and desist letter sent to them.
Step 3: Take action
Depending on the specifics of your case, your IP specialist may recommend pursuing any of the following actions, on your behalf:
Reservation of rights letter – involves bringing a third party's attention to your IP rights, expressing your awareness of their activities, and reserving your right to take further action, if necessary.
Cease and desist letter – also known as a 'letter before claim' – demands that the potential infringer ceases their activities and agrees to provide a set of 'undertakings', which are a list of remedial actions, such as acts the potential infringer agrees to refrain from doing in the future. The letter may also warn the third party of possible court proceedings for non-compliance with your demands.
Social media / retail platform takedown – if you have a registered trade mark and you encounter infringing activity, it may be appropriate to report the infringements to the provider to have the infringing content or whole account taken down. Some providers, including Instagram, provide a separate reporting service for copyright infringement. Takedown services do not come without challenges, but our experienced IP specialists would assist you in navigating the various procedures.
Court proceedings – worst case scenario, it may be appropriate to enforce your rights in court. Depending on the value of the claim, which your IP specialist would have already discussed with you, proceedings involving intellectual property rights can be brought in the Intellectual Property Enterprise Court (IPEC) or the High Court. It is worth noting that parties often settle once a claim is filed, due to the cost of bringing or defending an action.
Step 4: Review your IP portfolio
The importance of an up-to-date IP portfolio, notification mechanisms for potential infringements and an enforcement strategy are integral to maintaining your brand. With each season comes new product lines and IP rights to protect and potentially enforce. We therefore strongly advise liaising with your IP specialist to review and update your IP portfolio at regular intervals.
Effective preventative measures include:
Trade mark registration – a UK registration will empower you to enforce your rights against third parties who use identical/similar marks for identical/similar goods or services;
Design registration - for designs you foresee selling for longer than a season – a UK design registration is enforceable against third parties using a design which produces a similar overall impression on the user of the goods;
Customs registration – authorise Border Force to seize goods, which are suspected to infringe your trade mark, designs and/or copyright. Where suspected infringing goods are seized, you will be notified by Border Force and given options with regard to next steps;
Trade mark and domain name watching service - this software tool checks official trade mark journals and domain name registers worldwide at frequent intervals. A notification is generated when a potentially similar mark or domain name is published, enabling you to seek advice from your IP specialist and, if necessary, file a timely opposition to prevent registration of the mark or challenge the domain name;
Internet monitoring software – software which monitors the internet at large, including social media and retail platforms, for infringing listings. An example is Incopro;
Self-reporting consumer forum – direct your customers to an email address where they can self-report potential counterfeits or lookalikes;
Ownership records – ensure clauses relating to ownership of IP rights in employment contracts state, unambiguously, that you are the owner of rights arising in the course of the employee's work. Remember, you can only enforce IP rights if you own them; and
Bank of evidence – keep records which may attest to any potential unregistered rights or reputation, such as press clippings, awards, attendance at events and photos of pop-up stores. This is relevant to enforcement options and strategies.
Intellectual property rights are the "statement piece" of a fashion brand's "legal ensemble". Where circumstances permit, they can be leveraged to stop counterfeit operations and deter copycats. Their role in preserving the uniqueness of your brand, and preventing damage and diversion of custom, is indispensable. From protection to enforcement, our specialists are on hand to provide fashion specific IP advice.

This topic is also discussed in Intellectual Property Magazine.
---

Blog contributors


This blog was authored by Pollyanna Savva, with contributions from:
Hilda-Georgina Kwafo-Akoto
Kate is Head of Trade Marks and a member of our Management Board. She is a Solicitor and Chartered Trade Mark Attorney with over 25 years' experience in relation to trade marks and related copyright, design and internet matters.
Sean is head of our legal team and dispute resolution teams and a member of our Management Board. He has over 15 years of experience advising on contentious and non-contentious IP matters, including patents, trade marks, designs, copyright, database rights and trade secrets across a range of industry sectors.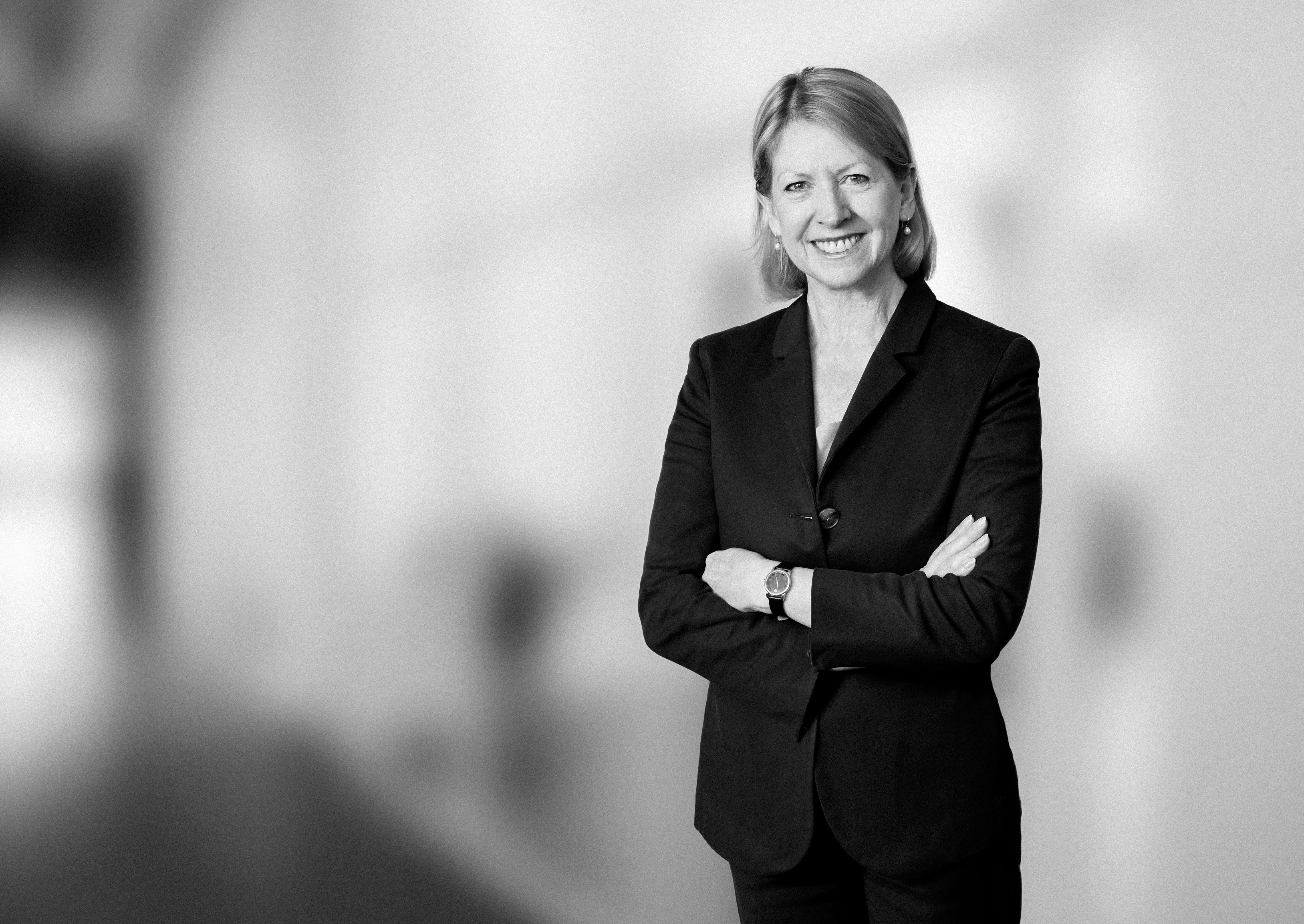 Kate is Head of Trade Marks and a member of our Management Board. She is a Solicitor and Chartered Trade Mark Attorney with over 25 years' experience in relation to trade marks and related copyright, design and internet matters. Her work includes advising on the adoption, registration and enforcement of trade marks internationally, with a particular focus on the leisure and retail industries with a global reach. She has a particular expertise in counselling clients on international filing and enforcement strategies and avoiding dilution of the value of trade marks. Advising charities has also been a key aspect of Kate's work and she was awarded an MBE in 2016 for services to education. Kate is the former President of the Chartered Institute of Trade Mark Attorneys and currently chairs the CITMA Brexit taskforce.
Sign up to our newsletter: Forward - news, insights and features
Contact Us
We have an easily-accessible office in central London, as well as a number of regional offices throughout the UK and an office in Munich, Germany. We'd love to hear from you, so please get in touch.