Mewburn Ellis has dug deep into a decade of EPO life sciences' decisions to discover fresh insights about the oppositions process
For the life sciences sector, in particular, achieving success in oppositions at the EPO is critical. That's why Mewburn Ellis has just completed an extensive investigation of EPO opposition trends to give our patents' team and our clients a deeper understanding of the EPO opposition process today.
Procedural changes introduced by the European Patent Office (EPO) in 2016 to streamline the opposition process have begun to take effect – this means existing strategies may need to be revisited.
Opposition trends revealed
To produce our first annual report on opposition trends in the life sciences sector, we have researched 5,000 opposition cases from the past 10 years.
The result is a range of insights into the most important questions that we know our clients face in tackling the EPO opposition process:
Which technical areas attract the most oppositions?
Which patents and proprietors attract the most oppositions?
Which opponents are most active?
How long will opposition proceedings take?
Is the EPO's streamlining initiative working for life sciences?
Which stages of the opposition procedure have been compressed?
Are more opposition responses being filed within the four-month time limit following the EPO's streamlining initiative?
Are extensions of time for response to an opposition still being granted following the streamlining initiative? And are they more likely to be granted for multi-opponent cases?
What reasons do you need to give to obtain an extension of time?
And here are just a few of the answers we found.
Most opposed field – pharmaceutical patents
If your business is involved with pharmaceutical patents, you know the environment is contentious, so it won't surprise you that this sector is seeing the greatest number of oppositions.
In 2018, 400 pharma patents were opposed, representing more than 5% of all such patents whose opposition period expired that year.
Overall, life science patents feature heavily in the Top 10 most opposed technical fields in 2018, with very high numbers of patents relating to pharmaceuticals, medical technology and biotechnology being opposed.
Perhaps indicating a shifting focus towards environmental and ethical concerns, opposition rates are also high in the field of food technology – with more than 10% of all patents being opposed in 2018.
Life sciences – biotherapeutics face the most battles
Methods for making biotherapeutics (such as monoclonal antibody production, lentiviral vector production, and protein purification), led the table of most opposed life sciences patents in 2018, with CRISPR and combination drug therapies also featuring heavily.
Why the battles for biotherapeutics? Their value. Methods for producing biotherapeutics are more likely to be opposed because they cover the underlying technology for making a wide range of therapeutic agents and can be applicable to several areas.
Meanwhile, patents relating to combination therapies are often opposed because a drug that is coming off patent (and can be sold as a generic) may be used with another named drug, to gain a new patent and extend exclusivity.
The timeline is changing
Based on our findings, the EPO's streamlining initiative is working. The streamlined opposition procedure was designed to simplify decisions and reduce the duration of 'straightforward' oppositions to 15 months by 2020 – and it looks to be on track.
So far, so good? Maybe not. The compressed timeline may give parties earlier legal certainty, but it's also putting pressure on patentees to prepare their defences more quickly. This means less time available, for example, to generate new data or provide expert declarations.
Adding to the pressure is the fact that it has become harder to obtain an extension of time for responding to an opposition – our research shows that only 33.7% of requests were allowed for single-opponent cases after streamlining was introduced, compared with nearly 96% beforehand.
In fact, every stage of the opposition procedure is speeding up, which means that patentees now have to be ready to move quickly!
Why the focus on life sciences oppositions?
For one thing, these patents are some of the most valuable and most contested patents in the world. We know that getting patent strategy right can make all the difference for both innovators and established brands in the competitive life science space.
It also reflects Mewburn Ellis' longstanding interest and expertise in the life sciences field. For example:
We filed one of the first patent applications for a recombinant protein/genetic engineering invention at the EPO almost 40 years ago.
We are currently defending more complex opposition cases in the life sciences' space than any other UK-based IP firm and are handling three of the Top 10 most opposed patent cases in 2018.
Right now, we are handling several hundred live patent oppositions at the EPO.
Put simply, at Mewburn Ellis, life sciences is in our DNA. And we're ready to share what we've learned with you – both from this report, and from our years of experience with some of the world's leading life sciences firms.
To receive the Opposition Trends in the Life Sciences Sector 2019 report, as well as future insights from our life sciences team, click here.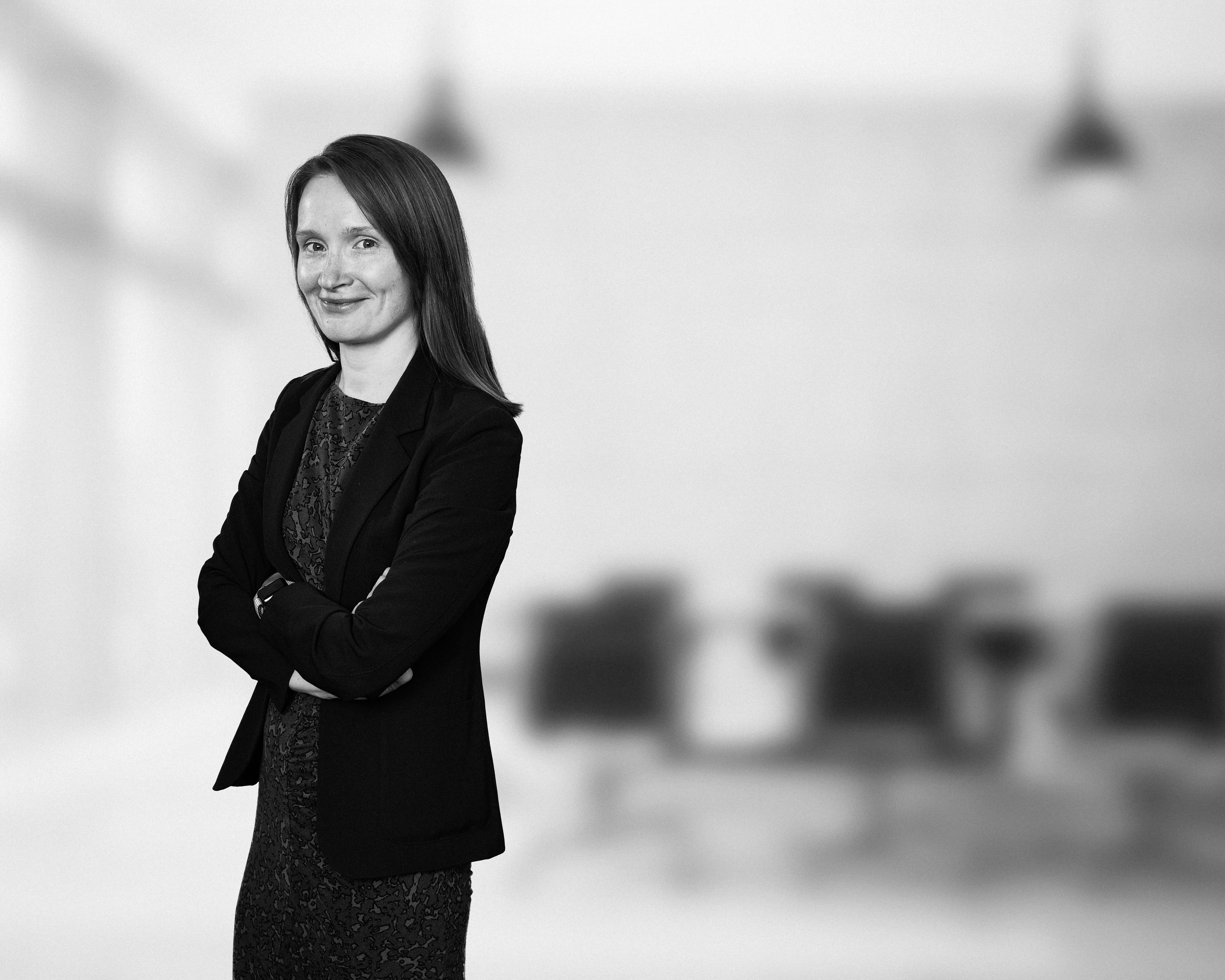 Katherine is a Partner and Patent Attorney at Mewburn Ellis. She specialises in EPO oppositions and appeals, particularly defending patents in complex opposition cases involving very large numbers of opponents. Katherine advises on European prosecution strategies for many important patent families, particularly divisional strategies for opposed patents. Her prosecution work includes advising on securing grant for the high-profile family of cases protecting CRISPR/Cas platform technology invented by Jennifer Doudna and Emmanuelle Charpentier.
Sign up to our newsletter: Forward - news, insights and features
Contact Us
We have an easily-accessible office in central London, as well as a number of regional offices throughout the UK and an office in Munich, Germany. We'd love to hear from you, so please get in touch.